Richard Verschoor, two-time race winner in Formula 2, has been confirmed a full-time racing seat with Van Amersfoort Racing (VAR) for the upcoming 2023 campaign.
In what must have been a pleasant birthday surprise for the Dutch driver, the newest racing team in the series from the same nation announced the signing on their website the same day that their fellow countryman turned 22 years old.
VAR CEO Rob Niessink was quick to give praise to his compatriot, stating: "Of course, it is special to have a talented, Dutch driver like Richard as a part of our 2023 F2 line-up. It might be needless to say that we, as a Dutch team, enjoy very much the opportunity of having a countryman as part of our driver line-up, especially at this high level of racing."
Verschoor is also undoubtedly excited to be working and driving for a Dutch outfit, as well as to show off his abilities on track in the coming year. With a single Sprint race victory to his name in each of the two seasons he has competed in, for MP Motorsport and Trident respectively, the Dutchman will be eager to add to his trophy cabinet in 2023.
He said in the recent announcement: "I am extremely excited to return to the F2 grid again in 2023 and I am really happy to do so with Van Amersfoort Racing. It is special to be able to announce this on my 22nd birthday as well! As both myself and VAR have grown a lot during last year in F2, I feel very confident about the upcoming season."
This will not be the first time that Verschoor will be stepping into VAR's F2 car. He recently tested with the team on days one and two of post-season testing in Abu Dhabi, topping the first-afternoon session and putting in over 150 laps in total.
The F2 mainstay is looking forward to his partnership with VAR, saying: "For me, testing with VAR during the post-season test at Abu Dhabi instantly confirmed their extreme determination to further grow, and that suits my attitude very well! It will be an exciting year and I especially look forward to racing in Melbourne, not to mention Zandvoort. I'm ready for another year of F2 excitement!"
Richard impressive accolades include victory at the legendary Macau Grand Prix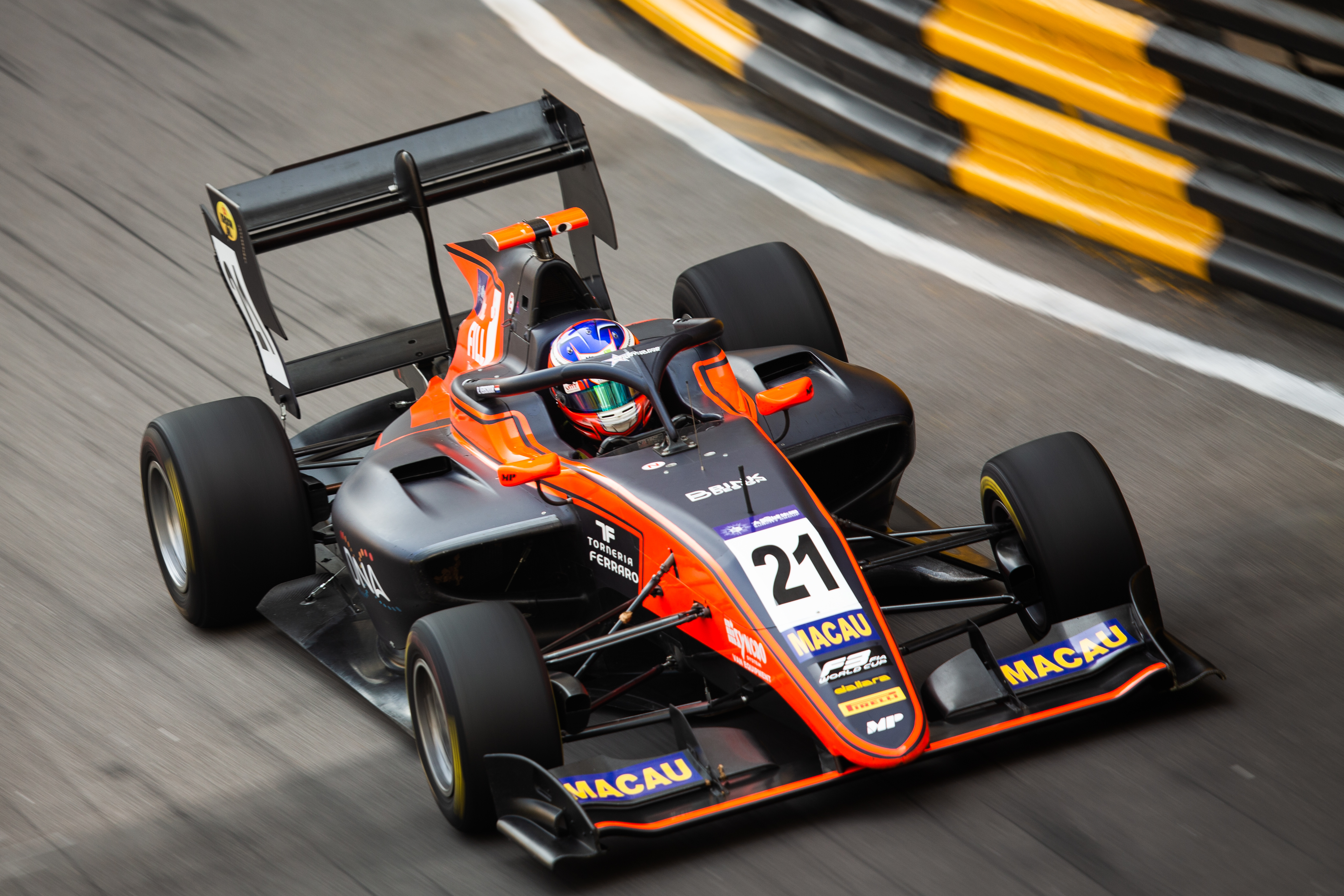 Verschoor has far more accolades to his name that warrants his inclusion in the lineup for next year. He made a name for himself in Formula 4, absolutely dominating the Spanish and SMP F4 Championships before moving onto the Toyota Racing Series in 2017 and 2018.
He just lost out to Robert Schwartzman in his second year, but nine race wins in just two seasons helped elevate the Dutchman to FIA Formula 3 for the following season. Regular points finishes and an impressive debut win at the Macau Grand Prix certainly turned heads, and by 2021 he had graduated to F2 where he has been up till now.
2022 was a marked improvement for Verschoor compared to his debut season in F2. He crossed the finish line first at the first time of asking by winning the Sprint race in Bahrain. He followed this up with a trio of second places over the year to finish 12th in the Drivers' Standings.
Van Amersfoort Racing joined the Formula 1 feeder series in 2022. Their inaugural campaign proved to be a steep learning curve from the start; the team from the Netherlands were the only team to miss out on a podium finish all season long and they ultimately slumped to tenth in the Teams' Standings, just above Campos Racing.
By injecting a bit of patriotism into the spirits of the team, VAR will be looking to finish higher up the leaderboard next year. Niessink had this to say about his team's prospects for 2023: "Last year we went on a huge learning streak, which for sure will continue into the new season… As last year, 2023 is going to be another exciting year for all of us and we look forward to the moment the lights go out for the first time in Bahrain!"