Since the first F1 race in 1950 at Silverstone, at least 52 race drivers have died while driving these high-speed cars. The number might not look big in general, but when compared to the ridiculously low population of racers, you know how dangerous motorsport is.
Nevertheless, numerous safety measures introduced over the years have now turned the bloody sport into something safer. But the stakes are always high. After all, F1 drivers are known to run their cars at speeds of 200 mph (320 kph) on extremely narrow tracks.
Bookmakers all over the world now allow their customers to bet on these thrilling races. People from Australia can try out www.gambleonlineaustralia.com for reliable online gambling guides and reviews, and top strategies to cut losses.
Despite all the risks involved, some F1 drivers were lucky enough to cheat death. Here are the top 5.
Top 5 Lucky Escapes in F1 History
So, who were the racers who had a lucky escape from death? Here is our list.
1.   Lewis Hamilton
Seven-time world champion Lewis Hamilton was lucky enough to replace death with 'a headache and sore neck' at the 2021 Italian Grand Prix. A shocking crash with Max Verstappen caused the two cars to go off the track. Verstappen's Red Bull eventually landed on Hamilton's Mercedes, with the latter's head protected from severe damage by his car's halo.
2. Romain Grosjean
French F1 driver Romain Grosjean's fireball crash at the Bahrain Grand Prix in 2020 shouldn't be called just horrific. His Haas car, running at 137 mph, couldn't survive a crash and split in two. The halo cockpit protection device helped save Grosjean from the crash, but the massive fireball he was later engulfed in made it almost impossible to escape. The courage and endurance he showed in those 28 seconds of struggle helped him get out with just minor burns to his hand.
3. Niki Lauda
Three-time F1 champion Niki Lauda is best known for surviving the horrific 1976 crash. The disaster at the German Grand Prix took a toll on his body. Lauda suffered heavy burns, losing his eyelids, eyebrows, much of his hair and more than half of his right ear. The brave man, however, was quick enough to make a comeback – just six weeks after the crash. He passed away in 2019.
4. Stefan Johansson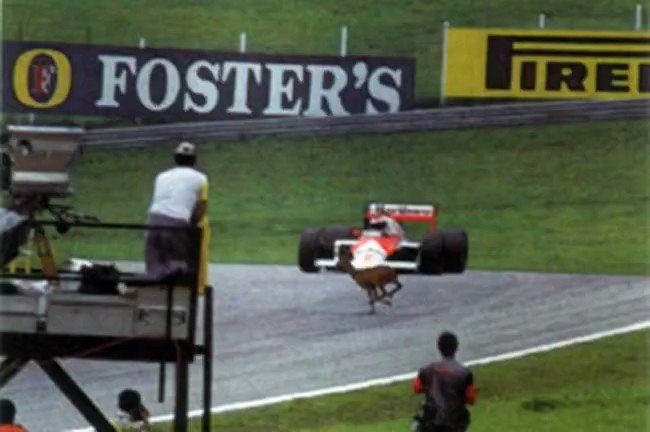 The 1987 Austrian Grand Prix brought Swedish driver Stefan Johansson a not-so-ordinary hazard. An encounter with a deer (yes!) during the practice sessions caused him minor injuries, although the animal couldn't survive the collision. Such unusual encounters aren't rare. Fortunately, those in charge of F1 have now started reacting to such problems with greater focus and speed.
5. Alexander Albon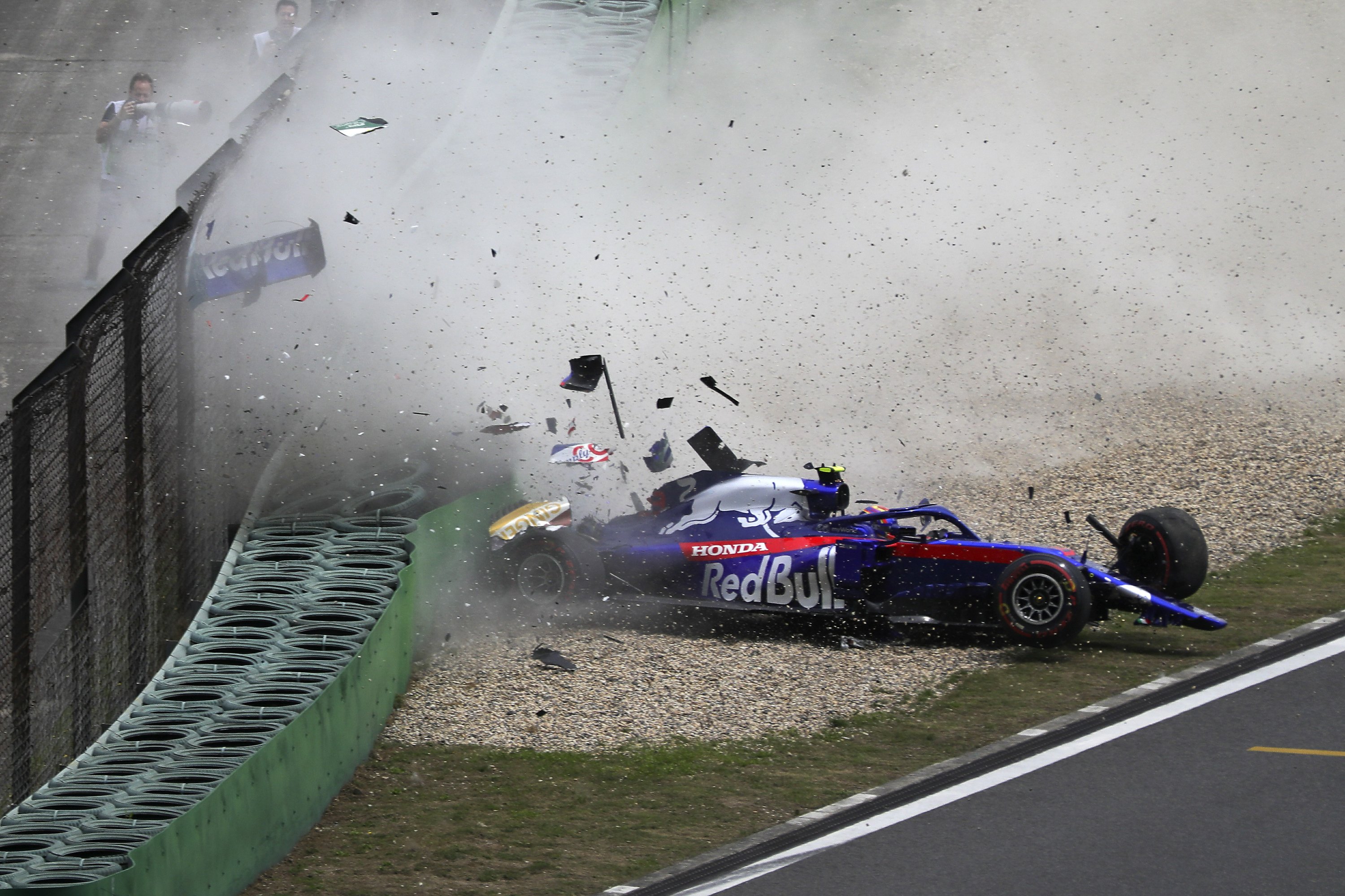 Toro Rosso racer Alexander Albon narrowly escaped death in the practice sessions at the 2019 Chinese Grand Prix. The car, no longer in his control, smashed into the barrier. Albon was lucky enough to get out of his car unaided, but his Toro Rosso sustained significant damage. With the car in bits and pieces, the racer couldn't take part in the qualifying session. He revealed his disappointment and blamed himself for the incident.