What a difference a year makes for Mercedes, last year Lewis Hamilton powered from tenth on the grid to one of his most famous victories at last year's Brazilian Grand Prix but unlikely to happen this weekend at the same venue.
In Sao Paulo on Sunday, even if he starts higher up, making it onto the podium will be a huge accomplishment, and team boss Toto Wolff knows it.
The 2021 Mercedes W12 was arguably the mightiest F1 car ever built, the version they unleashed with their best for last PU did the business in Brazil, Qatar, Saudi, and almost in the UAE.
In stark contrast, this year's Mercedes W13 is a very poor relative to its eight predecessors; an innovative and ambitious concept that the team never truly grasped, but stubbornly stuck to, and still, Lewis Hamilton and George Russell never know what car will show up at what race, the bad one or the very bad one.
Their eyebrow-raising performance in Mexico was probably an anomaly that the high-altitude provided the package, again it ambushed the former World Champs who also go their strategy totally messed up on race day.
Speaking ahead of this weekend's Brazilian Grand Prix, Mercedes team boss Toto Wolff played down expectations: "On paper, it shouldn't be quite as strong a circuit for us as Mexico, but regardless, we want to keep up our momentum from recent races. So, we will keep working hard to hopefully be in the mix once again."
Wolff: It was encouraging to be in the fight for the win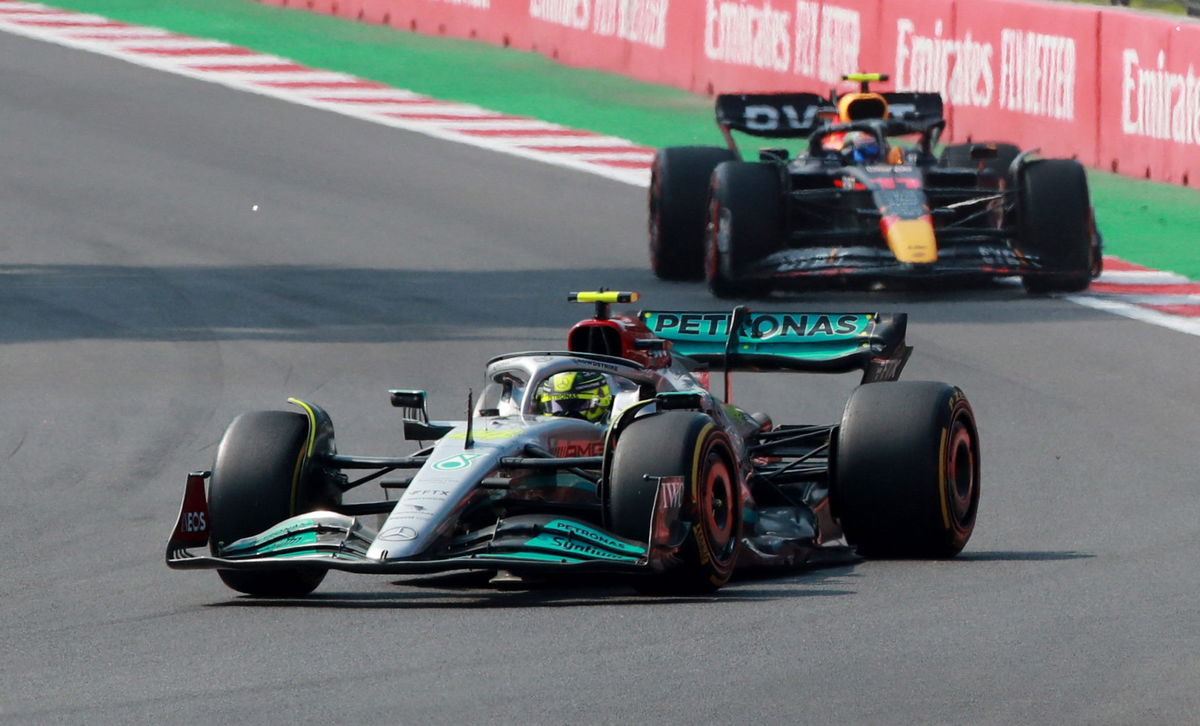 As for the strategy gaffes, in Mexico, that allowed Verstappen to cruise to his 14th victory of the season, Wolff was polite: "We didn't optimise every opportunity in Mexico, but we still managed to score good points with Lewis's great drive to the podium and George's P4 finish."
"It was encouraging to be in the fight for the win, showing how far we've come since the start of the year. While we're always aiming for the top spot, we should be proud of that progress and we're aiming to keep it going through the end of the year and into 2023."
As mighty as their reign was for most of the past ten years, their fall has been equally massive; the once serial winners – 110 times since 2014 – have yet to win a Grand Prix this season, while Hamilton's astonishing record of a win every season, since he broke onto the scene in 2007, is also set to end.
In the sister car, after doing hard time at Williams, 24-year-old Russell was probably expecting a win or two when he got promoted but, instead, he has toiled hard to be fourth in the 2022 F1 title race, with no win in sight with two to go. He lies fourth in the drivers' standings, with Hamilton fifth and 15 points adrift.
"Brazil kicks off the final double-header of the season," Wolff said in the Mercedes preview of Brazil. "Interlagos is an iconic track and the scene of so many special F1 moments, including Lewis's spectacular performance last year in the Sprint and the Race.
Brazil loves Lewis Hamilton and he loves them right back
"We're proud to be coming back to Brazil, with Lewis having been made an honorary citizen this week and having had such good memories there in the past," added Wolff.
Earlier this week, after Hamilton was made an honorary Brazilian, Wolff wrote on social media: "It is a special moment today for Lewis as he becomes an honorary citizen of Brasil.
"To be recognised and celebrated by a country that calls Ayrton Senna one of their own is a true measure of Lewis' incredible achievements both on the asphalt of Interlagos and as an advocate for diversity in our sport.
"From each member of the team, Lewis, we are incredibly proud of you. 'Obrigado' for what we have achieved together so far – and we are excited by what is still to come!" declared Wolff.
Mercedes are third in the F1 constructors' championship race ahead of the weekend in Sao Paulo, 40 points adrift of Ferrari for the pride (and the extra prize-money) that goes with finishing second.
Orgulhoso. 💛💚 pic.twitter.com/p31ot4GTU9

— Mercedes-AMG PETRONAS F1 Team (@MercedesAMGF1) November 8, 2022