Bernie Ecclestone has spelled out the harsh reality for Mick Schumacher suggesting, the son of legend Michael Schumacher, quit Formula 1 and seek glory in other motorsports.
For a myriad of reasons, young Schumacher has not lived up to the high expectations cast on him, exacerbated by shameful career decisions made on his behalf, that doomed the German from the day he set foot in F1 with Haas.
Fast forward two seasons, ahead of the penultimate Grand Prix in Brazil this weekend Schumacher is fighting to keep his seat in F1 as several attractive driver options circle overhead, including fellow countryman and F1 veteran Nico Hulkenberg, who Haas are reportedly courting for the second seat alongside Kevin "Suck My Balls" Magnussen, for their 2023 campaign.
Williams, the only other team yet to confirm a second driver, are set on Logan Sargeant to partner Alex Albon which leaves Schumi with only Haas as a realistic, albeit fast diminishing option.
It is well known that Guenther Steiner's 2021 F1 rookie experiment backfired massively when he pitted rookies Nikita Mazepin and Mick, which proved to be a total disaster for both drivers, as they struggled with a perilous car that two veterans Kevin Magnussen and Romain Grosjean.
It was clear long before 2021 F1 testing began that Mazepin and Schumacher were doomed, blamed for far too many crashes in the awkward car. But this season things changed at Haas, Magnussen came back to inject experience again, the car was a great deal better early in the season, and finally, Schumacher had a proper benchmark to measure up to and, of course, beat. He failed.
Bernie: Mick's name is his greatest burden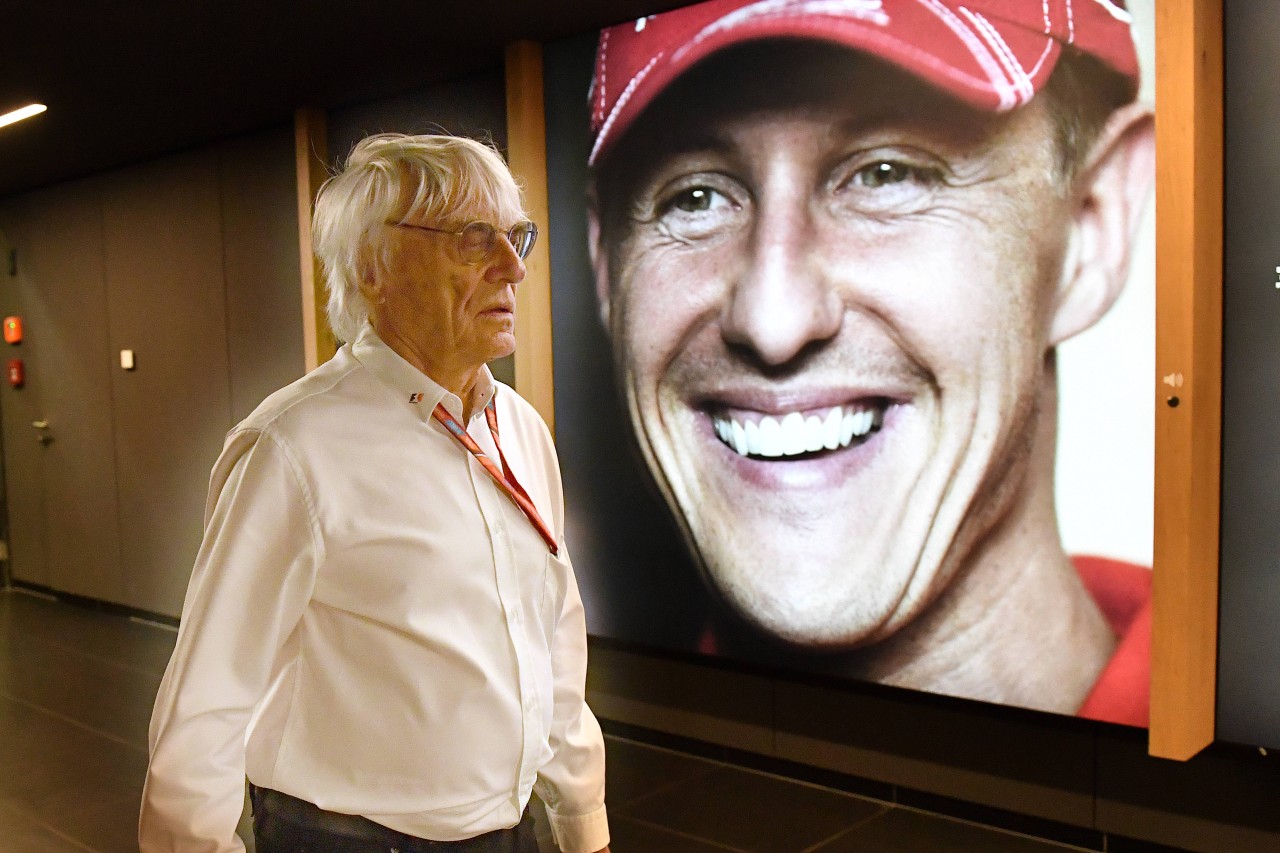 Discussing the Schumacher situation with RTL, Ecclestone said "I don't think he will be on the grid. People were disappointed with his performance; we don't know whether it was because of him or the team but, of course.
"It's difficult to find someone who will put him in a winning team because he's not in one at the moment. Or, maybe he needs to forget F1 and focus on the other motorsport series.
"His name is his greatest burden, but he tries to live up to it as best he can and that's what gets him into all his troubles. Therefore, forget it and go win in another category," advised Ecclestone.
As for Mick's management, the former F1 supremo added: "You have to be extremely close to drivers, travel with them, talk to them when they are down, so they open up to you. That's how they come to you after a mistake and admit it. I think he needs a person like that."
In contrast, Ecclestone cited 25-year-old Max Verstappen as an example: "Some don't need it. If you Verstappen you could throw him into the sea without him being able to swim, he would survive."
Perhaps the difference between being a World Champion, even a great, and the wannabes?
Schumacher was doomed when Ferrari inexplicable placed him at Haas for his F1 rookie season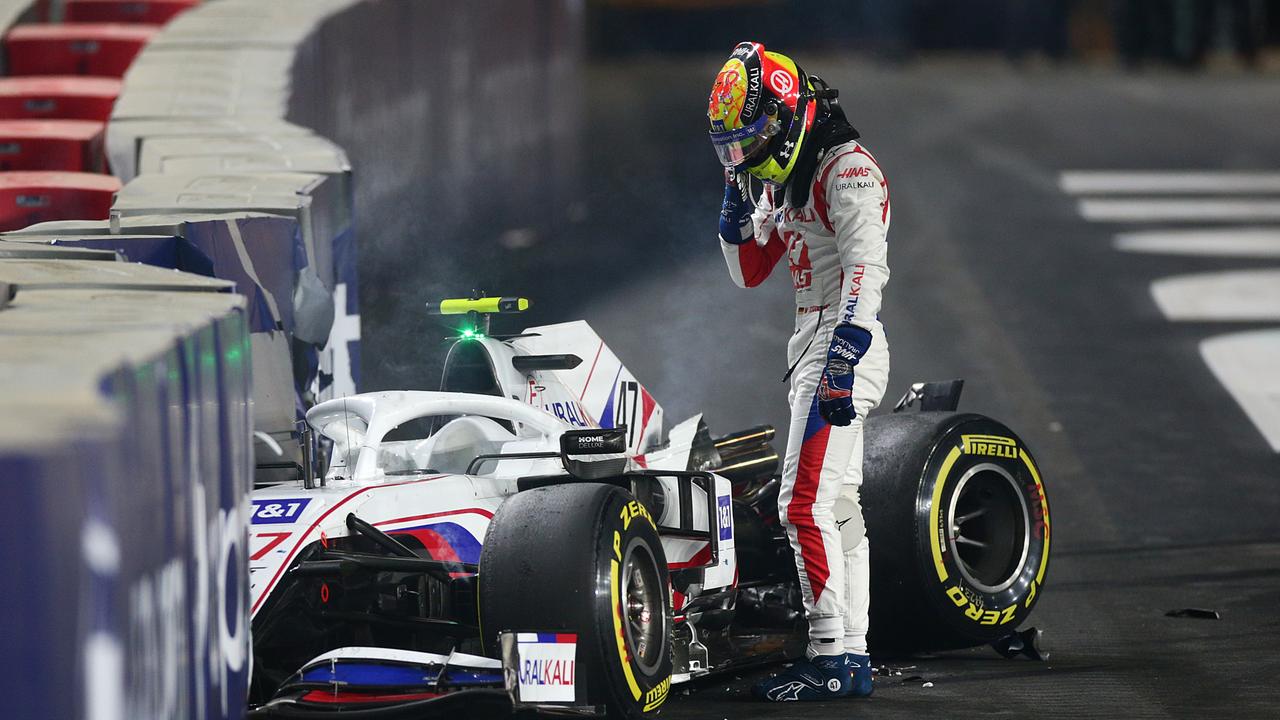 Records show that Mick was never a fast starter, both his F2 and F3 titles were won after a second season. In fairness, 2021 was a write-off as nothing was learnt by anyone, except that Mick was inexplicably stuck in the wrong team by his minders at Ferrari.
When faced with the choice, and this site advocated it more than once at the time, no-hoper Antonio Giovinazzi (who somehow kept his drive with Alfa Romeo) should have been sent packing to Haas for his F1 swansong and Schumacher slotted in with Kimi Raikkonen at Alfa Romeo, where team boss Fred Vasseur – unlike Steiner – has huge experience in raising up-and-coming drivers.
Thus 23-year-old Schumacher is likely to lose his drive to 35-year-old Hulkenberg, which comes as no big surprise to Ecclestone: "It's not about age but a mental state. Look at Juan-Manuel Fangio, he started racing at an age when everyone would have stopped long ago."
Mick to learn his fate after the Abu Dhabi Grand Prix
Haas, coffers boosted by MoneyGram title sponsorship, are expected to announce their 2023 F1 driver line-up between this weekend's Brazilian Grand Prix and the Abu Dhabi Grand Prix season finale later this month.
Heading to Sao Paulo for Round 21 this weekend, Schumacher remains upbeat despite the uncertainty looming: "We obviously want to start the weekend off as well as we can so basically we have the highest amount of opportunities in qualifying that we can.
"Brazil is a track where I immediately felt very comfortable on, and so therefore I'm looking forward to going back. Even though I would've liked a normal race weekend there because it would've meant more time for us to prepare, it's a challenge and we're always up for a challenge," declared Schumi.