Martin Brundle has joined the growing chorus chanting for more Formula 1 teams while the majority of the current ten plus the sport's chief Stefano Domenicali against the concept.
There is currently an erroneous school of thought in the F1 paddock that extra teams will dilute the value of the sport, that the ten current teams – despite the massive performance deficits – are enough and no more or welcome.
The pros of having 12 F1 teams are immense, it will grow the sport, provide four more seats for the glut of young driver talent on the motor racing world stage at the moment and of course, 20% more exposure which two deserving teams would bring to the table. eg. Penske, Andretti or F1 and WEC teams wanting to make the jump.
For latest F1 and sports betting odds check out the Stake.com promo code.
Ironically, less than a decade ago, pretty much the same teams blockading the sport agreed to three extra outfits – HRT, Marussia, Caterham and its derivatives – which bolstered the grid to 12 teams, seen in the photo above at the 2011 Hungarian Grand Prix.
Now, adding more ammunition to the 'we want bigger F1 grids' brigade is Brundle's take to GQ Magazine on why F1 should have more teams: "This is the best position I've ever seen Formula 1 in by some margin, actually. I would say it is really healthy.
"We've got 10 really strong teams on the grid. Now, I'd like to see 11 or 12," declared the respected former F1 driver now turned expert pundit.
"There's no doubt about it: Drive to Survive has energized the age group. It's like a marketer's dream. The average age of your audience has gone down ten years, and the demographics are fantastic now. And the mix is just incredible. That's any marketer's dream.
"Everywhere we go sold out, corporate business sold out, grandstands rammed, everybody talking about it. Our TV numbers are up on Sky. So if you put it all together, we are absolutely flying. I've never seen anything like it in our business."
F1 had 12 teams on the grid from 2010 to 2012, then 11 teams in 2013 and 2014 with only ten teams from then until now; currently Andretti Global are itching for a berth with all the paperwork and finances in place for a 2024 entry, while under the radar there is talk of a couple more serious projects gaining a head of steam.
If, how and when they will get into the main act remains to be seen.
Brundle: I only see positives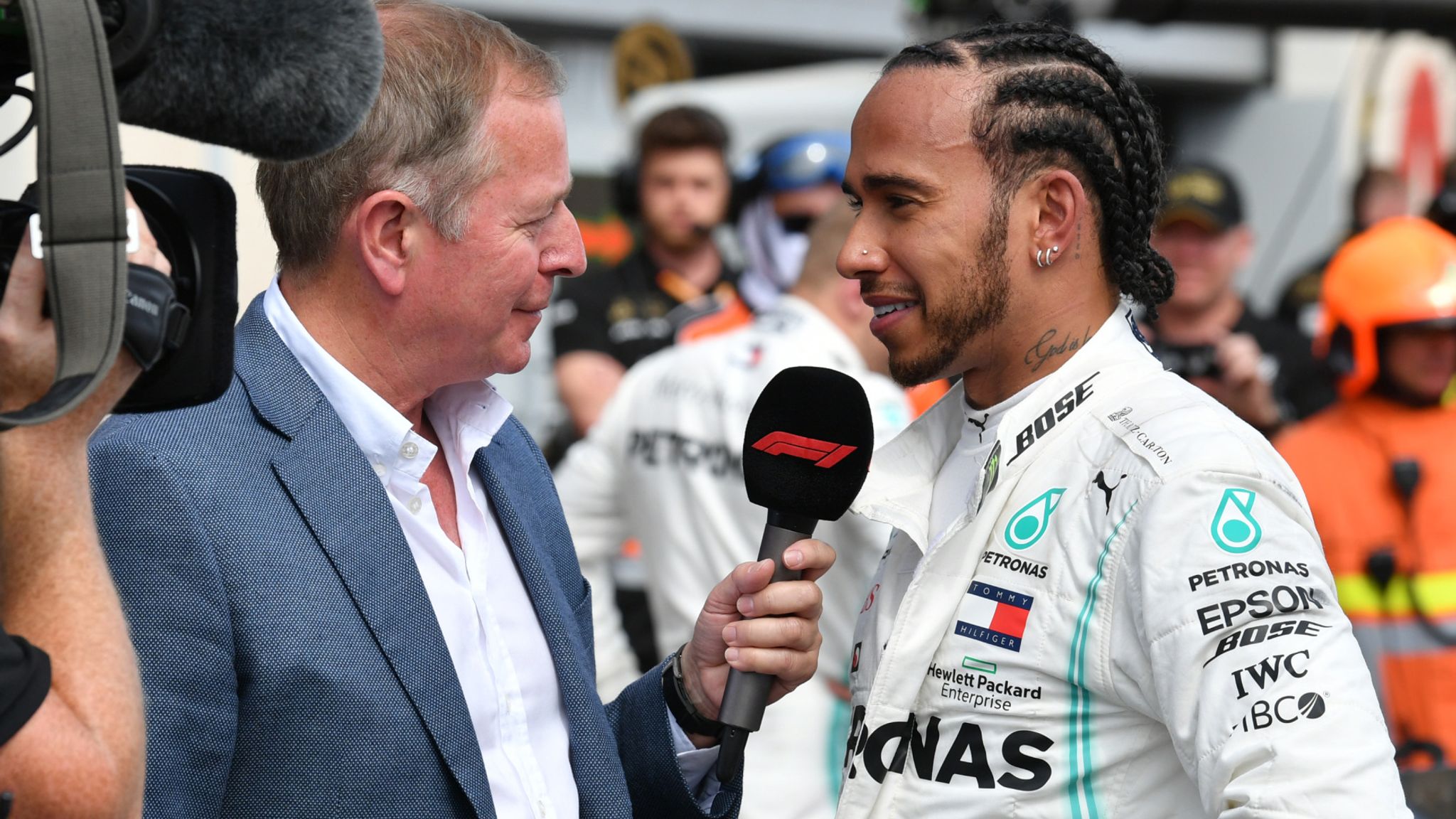 The explosion of new media interest in F1 to cater for the new fans that have been attracted to the sport, which means a new form of reportage has emerged, 'influencers' on social media are the new age exposure tools whose methods encroach on the traditional coverage of F1 which many bemoan but Brundle does not.
"I only see positives," insisted the 63-year-old Englishman. "It's always a very broad church you speak to when you're commentating or you're trying to appeal as a sport—from people who know more about it than you, the real petrol heads, to somebody who was going to cut the grass and it started to rain and they came in and the grand prix was on.
"It's a very broad church of people you're communicating with, but young people keep you young, keep you fresh, challenge you. And in this digital world of ours, I think it's really energized that side of the sport."
I only think of myself as a racing driver who does commentary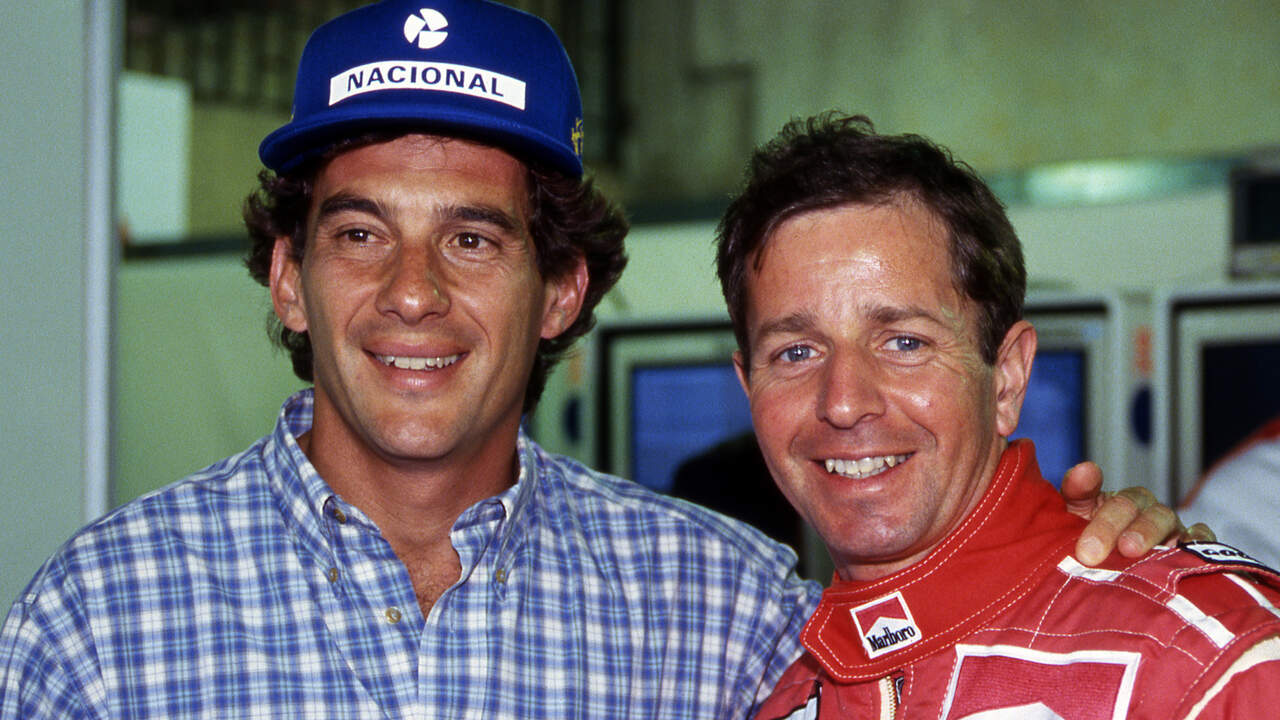 Beyond his F1 career that encompassed 158 starts in the top flight, from the mid-eighties to the mid-nineties, followed by an illustrious sportscar spell which included victory with Jaguar at the 1990 Le Mans 24 hours race, Brundle has become the English voice of F1.
And says of his current role in the sport: "I only think of myself as a racing driver who does commentary. I don't think of myself as a broadcaster at all. I just think I'm a driver who talks about it, basically.
"I guess I came through a fairly hard phase where drivers were injured, and drivers were killed, and that's the nature. I saw my teammate get killed. And even my son's been in two or three races where a driver has been killed, and he's a generation down the road.
"So you've already mind-managed the danger of it. You don't want to see anybody hurt in the name sport. You know, everybody likes to see a big crash don't they really, or a spectacular crash.
"Nobody wants to see anybody hurt or certainly killed in the name of sport. It just makes sense. But at the same time, you've got to be doing something that other people couldn't or wouldn't want to do.
Why would you spend a thousand bucks going to a Formula 1 race if it wasn't a bit scary and a bit edgy and 'wow' and just fast? You wouldn't. So it's a scary sport. It's a dangerous sport and it always will be. And to an extent, it always should be," explained Brundle.
In closing, and worth noting is that the FIA decide on the size of the grid, so like most things about F1 these days we wait on the governing body and their new President Mohamed Ben Sulayem to do the wise thing and open it up for two more teams.
Is that why the FIA chief is heading with a "very big entourage" to the USA? To announce a new American team during the Grand Prix in Texas? Like Martin above, to us it sounds like a smart thing to do. Watch this space!