It was Friday Night Fever for Ferrari on the opening day of practice for the 2022 Singapore Grand Prix but the Reds are playing down their form which saw Carlos Sainz and Charles Leclerc top the timing sheets this evening.
Sainz looked feisty in both one-hour sessions, tickling the edge of broken metal with his hair-raising, aggressive laps around the wall-lined Marina Bay Circuit. He nearly came a cropper once or twice but its was the Spaniard at his best.
'Win-it-or-bin-it' springs to mind watching the Spaniard tempt fate at high speed, it was enthralling stuff with his best effort of 1:42.587 a couple of tenths up on teammate Leclerc, and 0.339s up on best of the rest George Russell in the Mercedes.
After FP2, Sainz said in the TV pen: "We faced some challenges in FP1 – definitely a surprise with how bumpy and how poor the car was in general in terms of ride, and how rough it felt out there.
"For FP2, we managed to improve a bit the car, but we still have some things to look at, because it looks like it is going to be a tight battle for [us] six. I think there were a couple of guys with issues that didn't put probably their best possible lap time together, and I think tomorrow we all have a lot of margin to improve.
"I expect [Saturday] to be a lot quicker, and I think both of us, the Red Bulls and the Mercs are going to step it up, and we're going to need to be the ones that step it up the most."
Sainz added in the Ferrari team report: "We still need to do some work and find some lap time, especially for the long runs. It seems we are up for a tight battle at the top so we need to try to maximise every aspect of the weekend."
It is very close at the top with half a second between the top five at Marina Bay Circuit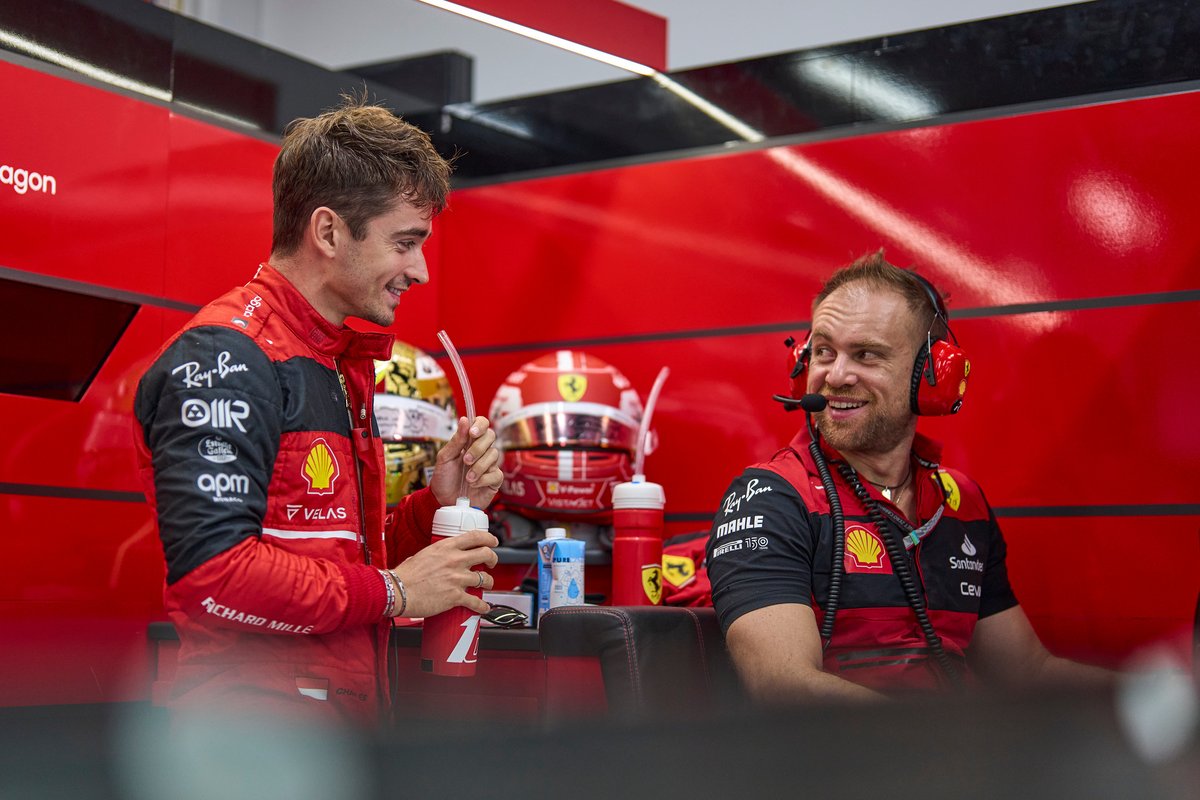 Leclerc had a somewhat frustrating day, including a setup change on his Ferrari F1-75 ahead of FP2 that cost him track time: "In terms of performance, it's been a positive day but in terms of running it's been a very, very difficult day for us.
"We've had quite a bit of problem and very limited running, we need to catch up in FP3," said Leclerc, who enters the weekend 116 points behind championship leader Max Verstappen. It seems like the performance is good, but we still need to do a step from today to Saturday.
"Hopefully [we'll have] more running in FP3 tomorrow to get ready for qualifying where we'll go for the maximum result. We'll target pole and we'll see what's possible," ventured Leclerc who lies second in the 2022 F1 championship standings, albeit by an almost unassailable 116 points behind Max Verstappen with six rounds remaining.
As for qualifying, it will be intriguing to see if Ferrari can carry the Friday Night Fever through to Saturday when it really matters because, as it stands, it will be a toss-up for that important top spot start aka pole position between the Scuderia's two Charlies and, of course, their nemesis Verstappen with the Mercs perhaps having a sniff around.