Italian media have been uncharacteristically quiet while their great Ferrari team fumble what was once a title-winning opportunity, with glaring errors, none more telling than the forgotten wheel fiasco during the 2022 Dutch Grand Prix.
Famed Ferrari watcher Leo Turrini called them out in his Profondo Rosso column for what they are at the moment – disappointing to say the least – in the first serious shots of criticism fired at his beloved Scuderia this season.
While Formula 1  teams are famed for blistering fast pitstops, not long ago Ferrari crews were among the fastest and most efficient, but this year Matiia Binotto's team have been the Keystone Cops of the pitlane.
While Charles Leclerc survived his team's 'strategy' only just to take third place in a race he and Carlos Sainz might have won if they were not handled by a topsy turvy pitwall that cannot make a correct call of late.
Charles was actually well serviced by the mechanics but, in stark contrast, Sainz's afternoon from third on the grid deteriorated into a charade of incompetence during the race, first off they forgot (!) the left rear wheel, leaving the #55 car hanging for ten race destroying seconds.
Sainz was a helpless victim while his side of the garage got it wrong all day at Zandvoort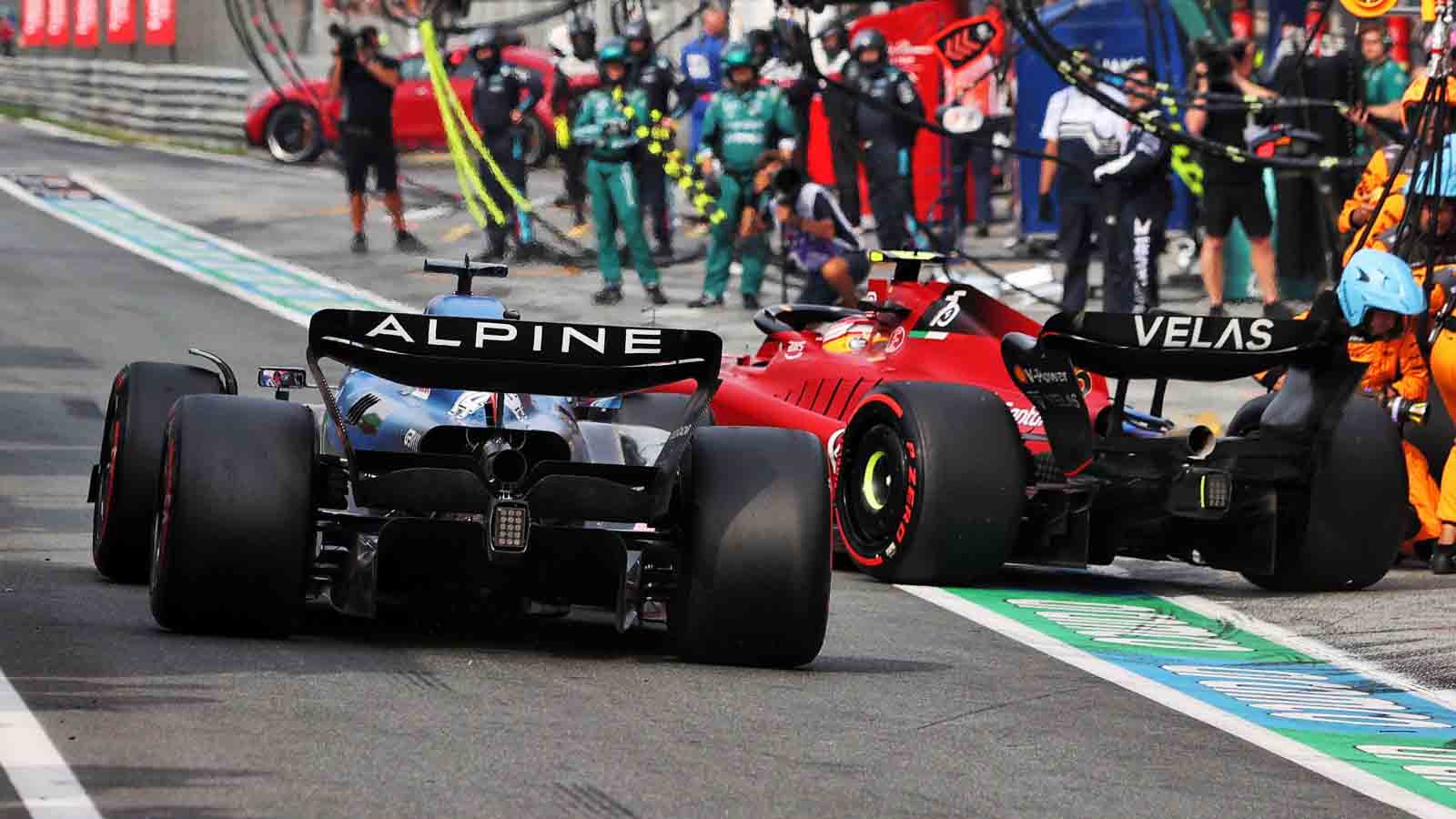 Later the fumbling Reds released the luckless (and powerless) Spaniard too early during a pitstop… events best summed up by the Reds themselves: "Carlos Sainz had a worse time of it today, on the back foot right from his first pit stop.
"There was a late call to bring him in and when he stopped, the left rear tyre was not ready. Carlos lost around nine seconds and thus several positions. He rejoined eleventh after which he did well to move up the order as far as sixth place.
"During the Safety Car period after Bottas stopped, Carlos pitted again for Soft tyres, planning to go on the attack to the end. As he pulled away, he had to slow down to avoid some McLaren pit crew ahead of him.
"This meant the F1-75 was moving slowly so that as Fernando Alonso came up behind Carlos, he had to slow down so as not to hit the Ferrari.
"This incident was severely deemed to be an unsafe release and Carlos was thus given a five-second penalty. He crossed the line in fifth place, but the penalty dropped him back to eighth," lamented Ferrari in their post-race report.
Remember Eddie Irvine at Nurburgring 1999? Here's a reminder
Turrini – a Ferrari whisperer with useful connections at Maranello and beyond – tucked into history when analysing the Zandvoort saga: "Of course, I also thought of the famous, indeed infamous episode of the Ring, year of the Lord 1999. Yes, I am referring to the mysteriously disappeared wheel, then like now.
But all this is folklore, Sainz is not Irvine and above all in the Dutch circumstances, a F1 world championship was certainly not being contested."
Turrini, of course, recalling a disastrous pit stop by the Ferrari crew during the 1999 European Grand Prix at Nurburgring which cost Eddie Irvine 30 seconds or so and arguably cost him the 1999 F1 world title. This time it was the right-wheel man who went AWOL.
Before going into full attack mode on the Reds of today, Turrini softened the blow: "I have been fortunate to meet the women and men who work for Ferrari.
"I know how great their dedication to the cause is and I know how upset they will be about what happened. For this very reason, there is no justification. Losing a wheel, or better still losing a mechanic on the street, is a testimony of sloppiness. It is a demonstration of negligence.
"That's no good."
Turrini: Ferrari need to be the best in everything else otherwise they will never win
Turrini continued: "They may not even be the strongest on the track, and certainly at this moment Ferrari is not, but in the meantime, they have to try to be the best in everything else otherwise you will never win. Sorry for the outburst."
Hardly needs an apology from the scribe when the harsh reality is that Max Verstappen's cruise to the 2022 F1 World Championship is largely due to Ferrari wasting a fantastic car (at last) with two great drivers, yet a crew that has become the laughing stock of motorsport.
Interestingly, Turrini has bought into Binotto's narrative that the car is no longer the rocket it was earlier in the year, and that Red Bull have galloped ahead in the development race. This is not new, as the Bulls tend to get better and better as a season progresses with Adrian Newey's brain on the project 247.
Clearly, Verstappen's serial winning form is far too precious to miss with his other non-F1 projects. What more inspiration does the design guru to keep him focused on the race car?
Turrini then referenced the FIA's Technical Directive, TD039, aimed at reducing 'porpoising' which was in full effect at the race weekend in Belgium and appears, if anything, to have played into Red Bull's hands.
"The rest is due to a loss of competitiveness that I struggle not to link to the introduction of the famous directive 39. Binotto denies it, but something anomalous is happening, indeed, it has already happened," wrote Turrini.
As it stands five days from Monza action, facts are Verstappen was untouchable at the high-speed and sprawling Spa-Francorchamps two Sundays ago, while at Zandvoort, relative to teammate Sergio Perez, Max made the real difference in qualy and the race, which he won from pole.
Monza should be tailor-made for the Red Bull RB18 if recent races are anything to go by.
The temple of Monza awaits us this weekend where top speed will be king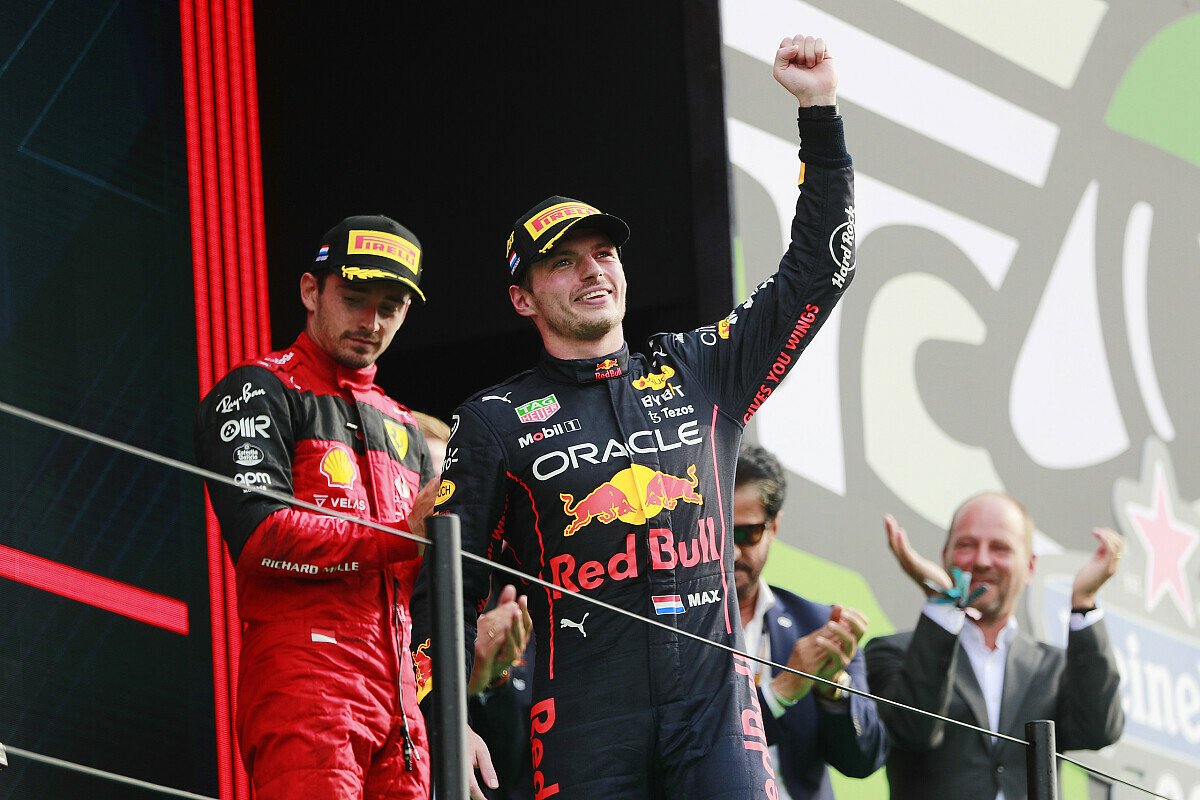 Honda have concocted a rocket of an engine as witnessed at Spa's fast bits where they the RB18 was simply too good, at Monza again the RB18 will be able to stretch its legs and a Max-Checo one-two are the expectations; all they have to do is bolt on that Spa setup and it should be job done…
Hence as F1 heads to the Italian Grand Prix, Turrini is already warning Tifosi: "I would add not to expect great things in Monza. The difficulties of Ferrari on the straights is known for some time.
Furthermore, in Brianza, it should be the classic one-stop race and with the hardest tyre, and we know well what the difficulties of the car entrusted to Leclerc and Sainz. Of Verstappen, I will reiterate that he is a Great. Full stop."
And a great season Max is having at Ferrari expense,  'defending' his 2021 F1 crown with ease, ten wins in 15 races is testimony to dominance that is sure to lead to a second successive F1 World Champion title long before this season's 22 race calendar ends.
Ferrari on the other hand are staring at another season of nothing; Leclerc trails Verstappen by 109 points in the 2022 F1 drivers' standings, while Red Bull lead the Scuderia by 135 points with seven rounds remaining.