OK, we've pummelled Ferrari, for very good reason, for long enough now. Difficult as it may seem, let's try wish the Reds up for once.
Who knows, but maybe this will just help turn the tide. Red Mist has five wishes for Ferrari. Another just for luck. To hopefully see our beloved team race once again race the rest of the year without having to always look over its shoulder. Even if it needs a few miracles.
So, to that end as we start staring down the second barrel F1 2022's gun, these are our five best wishes for Ferrari…
Red Mist's Ferrari Wish Number 1: Reason for Rueda
Iñaki Rueda is the man that most tifosi hold responsible for what can only be labelled a fiasco first half for Ferrari. The former motocrosser studied mechanical engineering, specialising in vehicle dynamics, control and systems at the University of Colorado towards the end of his race career.
Rueda then went on to earn his masters in motorsport at Cranfield University, before working for McLaren Electronics. His lust to work trackside saw him join Jordan as systems engineer in '05. He went on to Renault in 2006, where in 2011, he was appointed chief strategist of Lotus F1. Remember Kimi dragging that dog to win on strategy? So do I.
Rueda moved on to Ferrari as head of F1 strategy in 2014, becoming sporting director under Binotto last year. 2022 has been a strategic disaster for Ferrari. That responsibility must land in Rueda's lap. What's done is done tough. So, let's just wish Iñaki Rueda good reason for the rest of the year. Bless him with the rationale to act quickly and make the right decisions.
Wish Number 2: Consistency for Carlos
Carlos Sainz. What can we say about him. He's fast, he's exciting and he's certainly the right man for the other Ferrari drive right now. Indeed, he out-scored his hallowed teammate in his first year in Red last year. Which his famous father and grandmas likely only ever put money on. And he set himself some high standards by doing that.
If anything, Carlos has underwhelmed this year. But not consistently. They say you're only ever as good as your last race and that's a case in point. Sainz seemed mute in Hungary. Sure, the team has pissed on his battery along the way and there are other reasons why he's downcast. But overall, Sainz has looked like the 2022 Ferrari number two.
Trouble is, when Carlos has been on it this year, boy, he's been on it. So, Red Mist wishes Carlos Sainz the consistency to spread and maintain those flashes of brilliance wide across the entirety of the second half of the season. To keep his teammate on his toes in every session of every race weekend and to make us tifosi truly proud. Ole!
Wish Number 3: Calm for Charles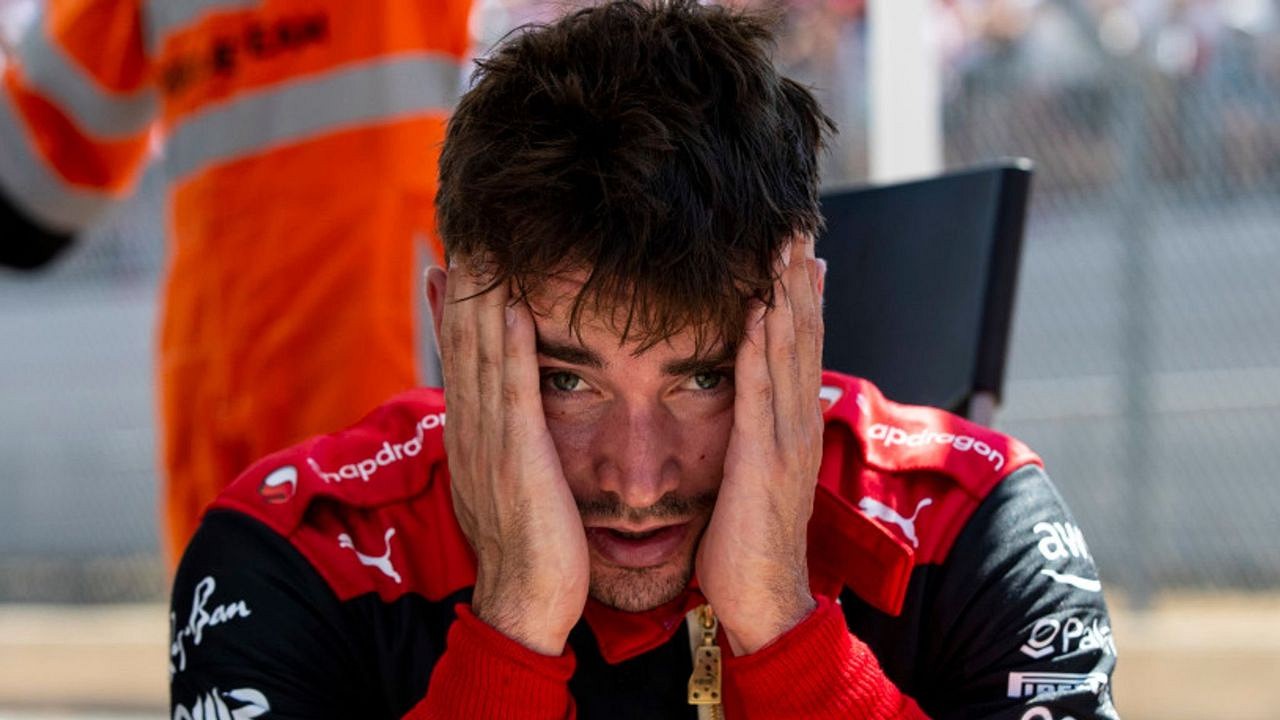 Charles Leclerc has been brilliant in just about every single aspect of his driving through 2022. We all know full well, that had everything been equal, he'd be leading the world championship right now.
But some of the blunders we'd need to take away to make it all equal, are solely down to Mr. Leclerc. This diamond of Charles has a flaw. It's almost perfectly concealed tough, and only pops up in the most extreme of situations. Charles Leclerc has a fiery temper. This only failing occasionally raises its ugly head to cloud his brilliance.
So, for Charles, we wish him the calmness to overcome even the most testing of situations. We wish him the calm to be fair on himself. The calm to speak, rather than to scream Kamikaze when the chips are down. And most importantly, the calm to match Max and Lewis to maintaining poise, in even the most challenging moments. Calmate, Carlito!
Wish Number 4: Management for Mattia
Not many people appreciate that Swiss born Italian Mattia Binotto is a brilliant engineer and engine man. Like his mate Iñaki, our Mattia studied mechanical engineering in Lausanne before earning his master's in motor vehicle engineering at the University of Modena.
Binotto joined Scuderia Ferrari's engine department in 1995 and was part of the team that powered Schumacher's five world titles. He was promoted to head of engine department in 2013, before becoming Ferrari's F1 chief technical officer in July 2016. Binotto then replaced Maurizio Arrivabene as team principal in 2019.
Since then, Mattia has often appeared well out of his depth in aspects of management. Starting with communication and ending with strategy. We know he's a brilliant man, but we can only wish Mattia Binotto to speak sense, or rather refrain from commenting. And to wish on him the gift to manage Ferrari as brilliantly as he engineered the cars.
Wish Number 5: Good Fortune for Ferrari
Now, there's one dynamic that has more than anything weighed on every aspect that's rendered Ferrari so much less competitive that it should have been so far this season. That's just plain luck.
Fortune has always flickered for Ferrari and it's likely that this streak of misfortune has had more than a passing impact on decisions, strategy, dropped valves, gusts of wind and even good old fate. For without bad luck in 2022, Scuderia Ferrari would have no luck at all.
So, we wish good fortune on Scuderia Ferrari for the rest of this season, and anon. If there's one team that deserves that, it's Ferrari. And if there's one sport that needs a little Ferrari good luck, that's Formula 1. Buona fortuna, Ferrari.
And one for luck: Less of of the good stuff for Verstappen and keep Mercedes at bay
Now we would never wish bad luck on anyone, least of all the brilliant Max Verstappen or that superpower Red Bull. But for Ferrari to strike back in 2022, it needs its principal rival to pick up some of the ill fortune that blighted the red team through the first part of the season.
Max has had an impeccable year. He just makes no mistakes. Sure, the Red Bull broke twice, and he picked up damage at Silverstone. But his driving has been impeccable and it's only likely to improve. But then any good run must come to an end, and if anything, for the sake of Ferrari, and Formula 1 2022, in general that must happen sooner than later.
Max is not the only driver to deliver point perfection, week in, week out. How Mercedes emerges from the break may well be the deciding factor for the rest of the year. Managing Lewis, George and Mercedes could well be Ferrari's most important task for the rest of this year. Ferrari needs the silver machines between its cars and the Red Bulls. Simple as that!
So here we go. All we can do is to reiterate, Forza Ferrari!