Laurent Mekies insists the spirits at Maranello are high despite some major pre-summer fumbles, Ferrari have inspiration from their drivers Charles Leclerc and Carlos Sainz, and of course team principal Mattia Binotto.
Leading the 2022 F1 Championship in the early stages of the campaign, Ferrari have disappointed by not capitalising on a very strong package and arguably the most competitive chassis they have built in a decade.
Heading to Spa-Francorchamps for Round 14 of the championship, Leclerc (who lead by 27 points at one stage) now trails Red Bull's leader Max Verstappen by eighty points; Ferrari trail the Blues by 97 points.
Despite the perception, by most pundits and fans, that Ferrari have all but gifted the 2022 F1 title to Red Bull and Verstappen, in Hungary, they somehow managed to lose to the Dutchman who started tenth and spun during his charge to victory.
Speaking to F1.com Mekies revealed that it is not all doom and gloom at Ferrari: "The mood in the camp is as high as it gets, because people like Charles, Carlos, Mattia, these guys are driving the team in all situations," said Mekies. "You have the good moments, you have the bad moments, and I think the difference comes from this sort of leadership.
"They are able, whatever happens, to press the reset button, to bring everybody together, to look back at what happened, to learn from it and to go and look to the next race with a smile and with more motivation than the race before."
Nevertheless, the facts are that bookies and sports portals such as MLB Spreads, Verstappen's lead is such it's hardly a surprise he is now 1/12 while the Ferrari man has drifted out to 15/2 having been the odds-on favourite back in April.
While Ferrari fumbles too often these days, their drivers have also been prone to a costly error or two
However, essence have two very capable, albeit, very different teammates with Charles and Carlos among the most potent driver pairing on the current F1 grid.
As it stands, it would be fair to say the Leclerc has the upper hand in outright speed, the gap down to maybe a couple of tenths when the Big Guns are required while Sainz is more a thinker according to the Scuderia's racing Director.
Sainz's first year at Ferrari was impressive, beating Leclerc in the standings, but this year the Monegasque upped his game forcing the Spaniard to dig deeper, and apparently, he has made improvements according to Mekies: "It comes from Carlos's ability to analyse what the car does and what he needs from it.
"And then not only is he able to feel it, but he's able to communicate it to the engineers, and slowly we have been able to transform that into actions in terms of the way we set up the car, and in terms of the way that perhaps we tweak some of the developments, and that's how it happened.
"You are never sure it's going to produce the results you hope until you actually see these trends coming. So, it's good positive information for us to see that the trend seems to be there."
Mekies: We don't want Leclerc to change anything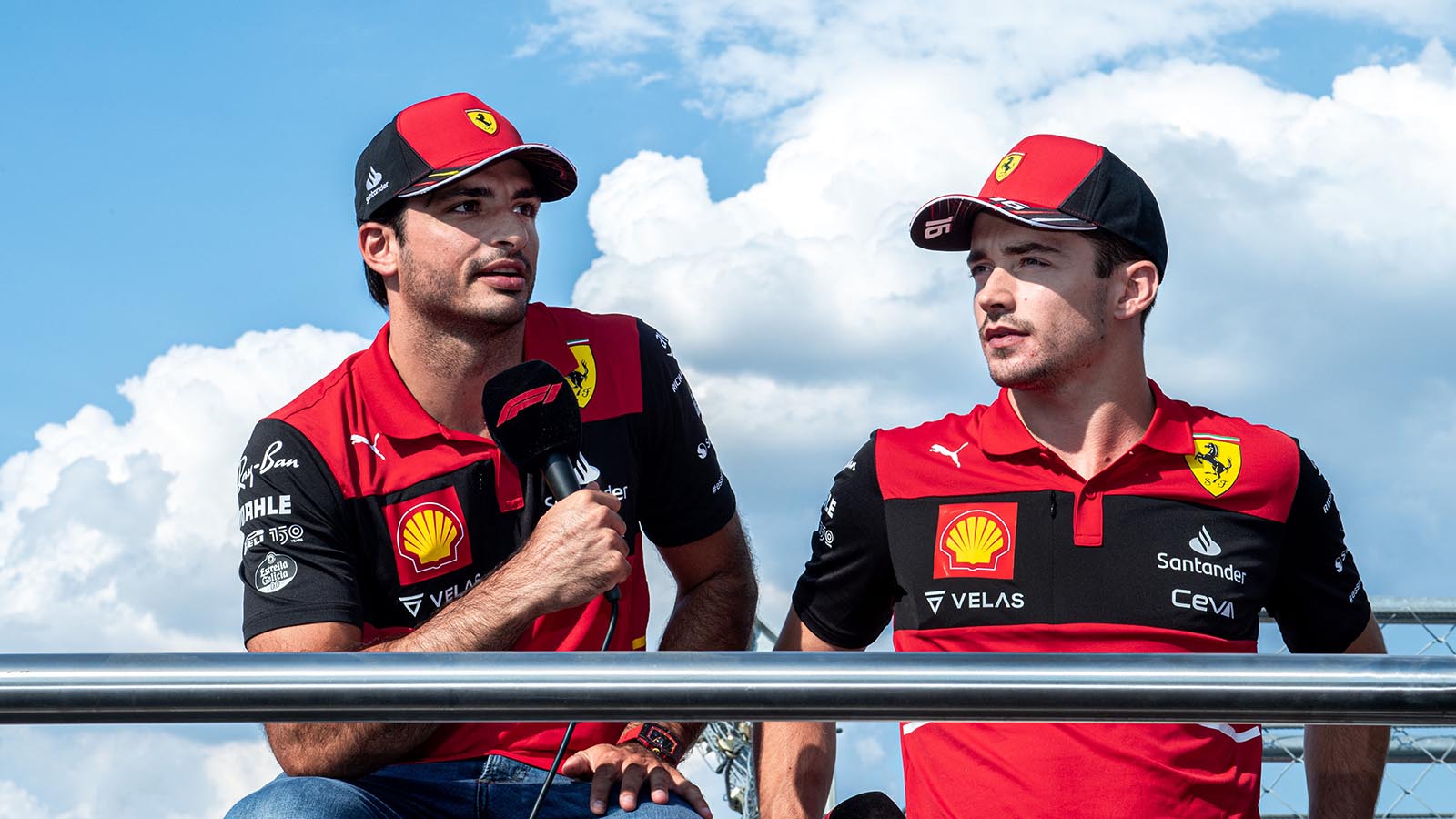 As for Leclerc, Mekies said: "Charles doesn't need us to understand where he needs to go in terms of closeness to the limit. Let's start from the speed.
"He's been showing such outstanding speed this year again that you don't want to go and touch that aspect. Charles doesn't need us… as a great racing driver, to understand where he needs to go in terms of closeness to the limit.
"He is a master of that and, as we all do, mistakes can happen. I think we don't look at single mistakes, we look at the strike rate. We look at how extraordinarily you're able to do things compared to stuff that you do not as good, and I think his strike rate this year has been very, very impressive and we don't want him to change anything."
One thing they need to change, at Ferrari, is to substantially up their game on every front, no more mistakes, no more bad strategy calls starting with the Belgian Grand Prix at the end of the month; winning every one of the remaining nine races must be on the agenda.
Anything less and Red Bull and Verstappen will embarrass the Reds by cruising to the 2022 titles with some useful help from their rivals.
Standings ahead of the 2022 Belgian Grand Prix: