Carlos Sainz's first visit to Maranello was a clandestine operation to discuss a Ferrari deal which meant entry through the back door of the fabled headquarters of Formula 1's most famous team, which the Spaniard now calls home.
In an interview with GQ, Sainz revealed how negotiations with Ferrari, while contracted to McLaren, went at the time: "A secret expedition because I was meant to wait for my contract with another team to end."
Admitting he would have preferred to be through the famous front gates of the Scuderia's HQ but instead, the 27-year-old Spaniard recalled "I came [through] the back."
A great deal has happened since then as Sainz won the hearts and minds of his team, dedicated to Charles Leclerc, who increasingly found a driver to challenge him, so much so Sainz out beat Leclerc in last year's championship, their first together as teammates.
Today, Ferrari is in some disarray, with a great car capable of winning races and the title, but their drivers are hampered by bad calls, strange strategies and a team boss, Mattia Binotto, defending his fumbling team's efforts.
Nevertheless, when the Red crew do get their sums right Leclerc and Sainz are capable of winning, but with 13 races into the 22-round 2022 F1 world championship it is all but game over as Max Verstappen (80 points ahead) and Red Bull (97 points ahead) run rampant at the front, it seems everything they touch turns to gold; unlike Ferrari.
Sainz: More autographs, more risks of distraction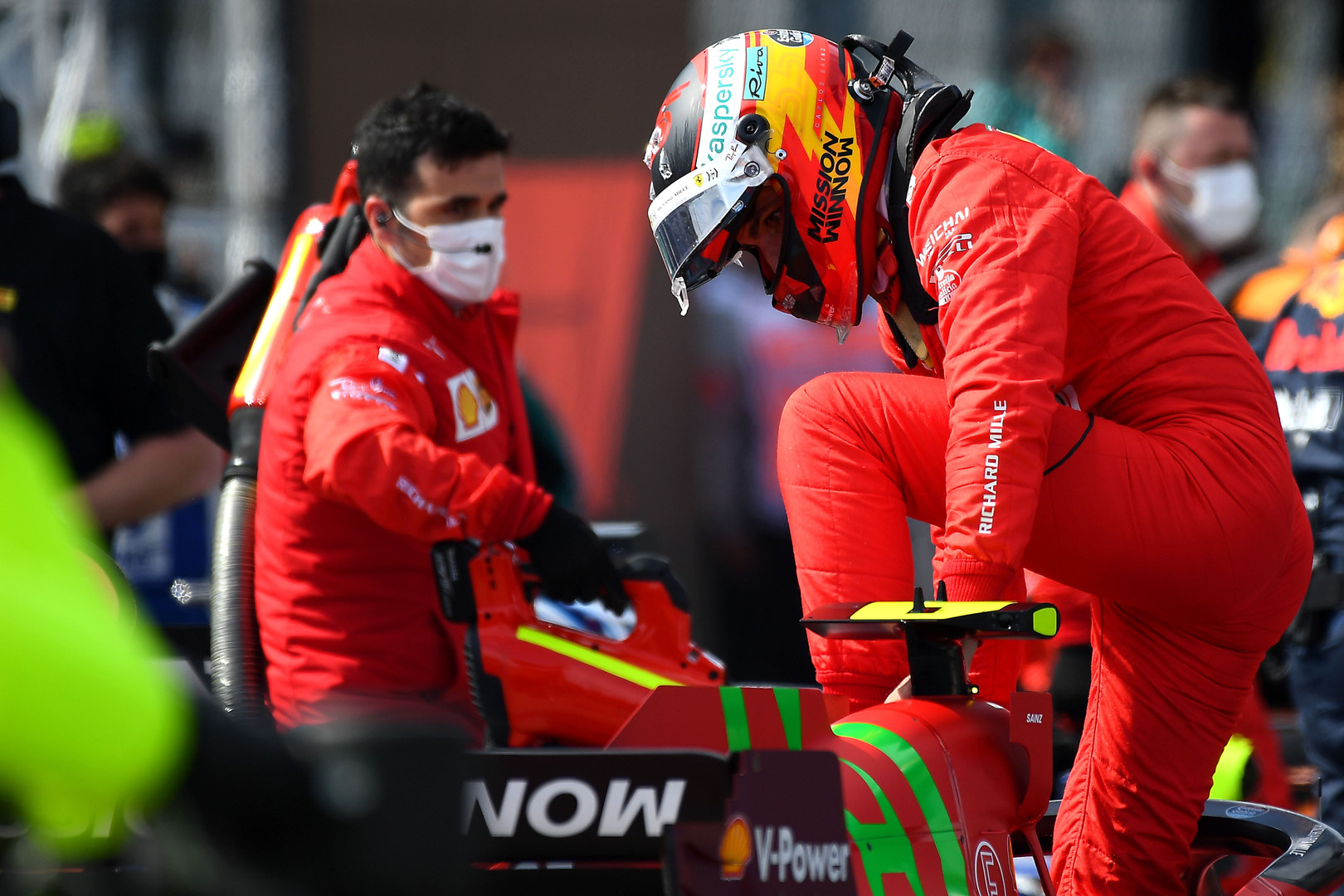 But when days are tough, when things are down which no doubt they must've been in recent months for Bth drivers, Sainz has a mantra he pulls out for such occasions: "If on a given day I feel tired, or sad, or maybe something's not quite right with me, if I'm in a bad mood and I don't know why…
"I say: Shit, I'm a Ferrari driver. I'm in Maranello. I'm going to drive a simulator today. I'm going to test the car. And soon I'm gonna race," which does the trick for Sainz.
The report by Tom Lamont also delves into the surge in popularity triggered by Netflix produced 'Drive to Survive' which has boosted F1's image globally, with a particular boost in interest from the USA market.
While quantifying the effect is tough, Sainz – whose life has been spent in and around motorsport, for the past decade around or in F1 – highlighted the positive and negative impact that the show has had on his life: "More people recognize you in the street, more sponsors, more events, more pictures. More autographs, more risks of distraction."
Formula 1 is currently on a break until engines fire up again on Friday, 26 August for the first day of the 2022 Belgian Grand Prix, Round 14 of the 2022 F1 World Championship.