Today's 73rd edition of the British Grand Prix could well be a three-team race for the top step of the podium, with Ferrari and Red Bull annexing the first two rows, and the Mercedes duo there or thereabouts on race pace.
After years of Mercedes dominance, Formula 1 sorely needed a shake-up of the pecking order at the sharp end of the grid, and indeed F1 fans' wishes were granted as Ferrari and Red Bull produced winning cars for their drivers but the World Champions were left wanting.
Now at the tenth round of the 22-race 2022 F1 World Championship, Mercedes may have edged their way closer to the two pace-setting teams, at least Lewis Hamilton was good for fifth on the grid while George Russell will start from eighth.
Hardly in there with the Reds and the Bulls, but at least close enough to pick up the pieces and perhaps make it three teams in with a shot at victory.
Ferrari's Sainz scored the team's 237th pole position out of the blue, to claim his first top spot start for his 150th F1 start. Teammate Charles Leclerc will start behind him from third on the grid.
Binotto: Carlos' confidence in the car has grown over recent races
Ferrari team boss Mattia Binotto was chuffed when he congratulated their "Smooth Operator" for his achievement.
Later Binotto added in the team report: "It's very satisfying to come away with pole position and third place in the difficult conditions we faced in qualifying. It was a day where what mattered most was to stay focused and Carlos certainly succeeded in that.
"So, he fully deserves this result. Securing his first pole position at such a demanding track and in these extreme conditions is the best possible confirmation of how Carlos' confidence in the car has grown over recent races, especially after Canada. Now we turn our attention to the race, the most important part of the weekend.
"Charles also had a good qualifying and he can move forward from his start position. However, it's going to be a hard race tomorrow with many variables coming into play. We will now work on preparing to convert this pole into the best possible result," added Binotto.
Red Bull are on a high leading the 2022 championships on both fronts, Verstappen favourite for today's win and all to lose as he canters away in the title race before the halfway mark is even reached. He starts from P2 with teammate Sergio Perez behind him in P4.
Horner: Hopefully we can take the fight to Ferrari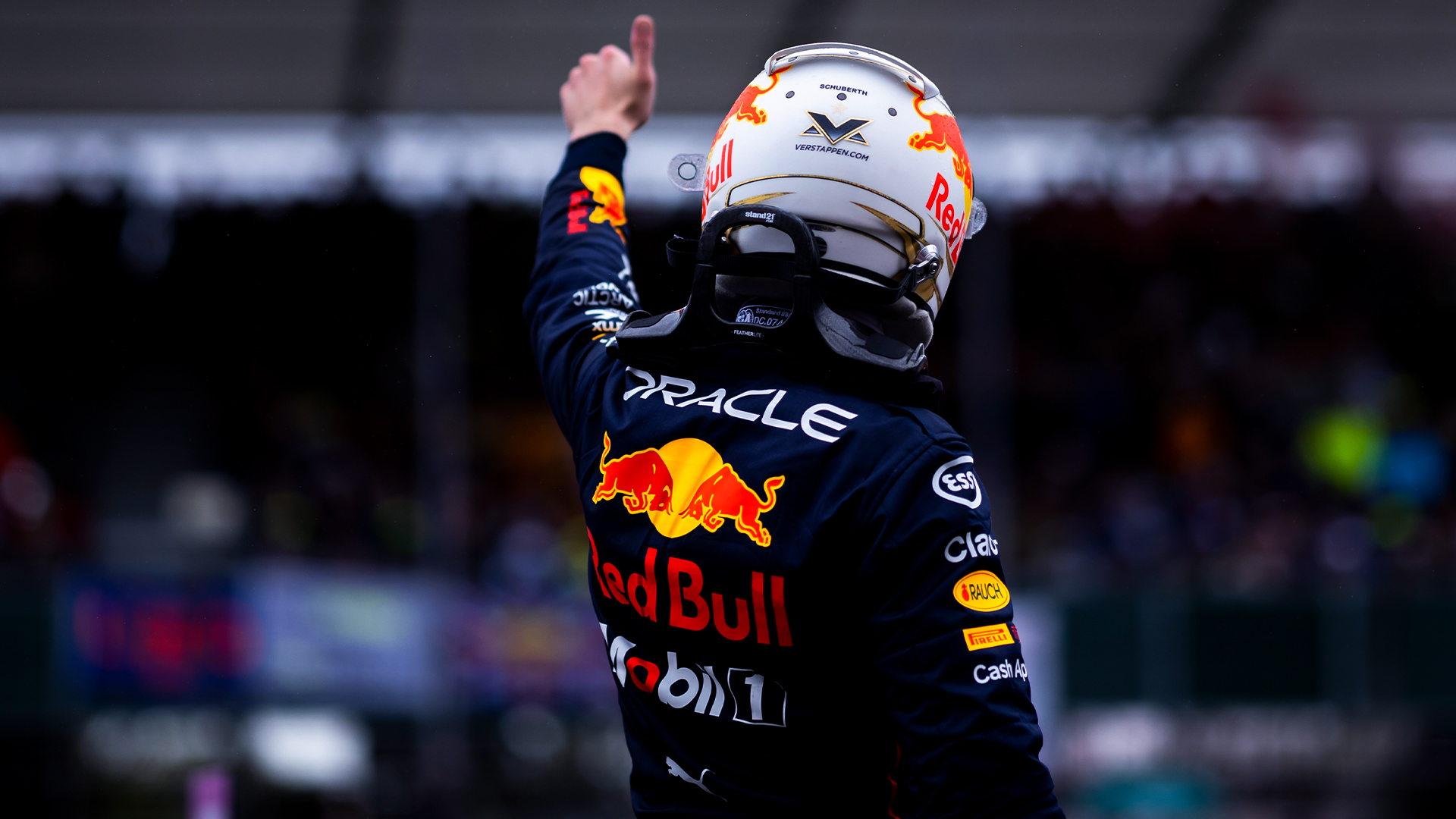 Team principal Christian Horner reflected "It was a good qualifying from both drivers, in very tricky conditions. We got a bit unlucky with the yellow flags which meant Max lost around three or four-tenths but we're pleased to be on the front row with Checo up there on the second row, in a session like that, it's a good place to be.
"If it's a straight dry race, then strategy and tyre deg are going to be crucial, this year, we've seen our cars can follow closer which is going to be critical through Becketts, but if the beautiful British summer continues tomorrow it could all change so quickly, hopefully we can take the fight to Ferrari.
"Congratulations to Carlos, he's always been fantastic in the wet even when he was a junior for us, he did a great job and deserved the pole," added Horner, formerly Sainz's boss…
Ahead of today's race, Red Bull by 76 points in the 2022 F1 constructors' championship, with Verstappen and Perez first and second in the drivers' standings at this stage.
Wolff: So it's a little disappointing to be only P5 and P8, but there is a silver lining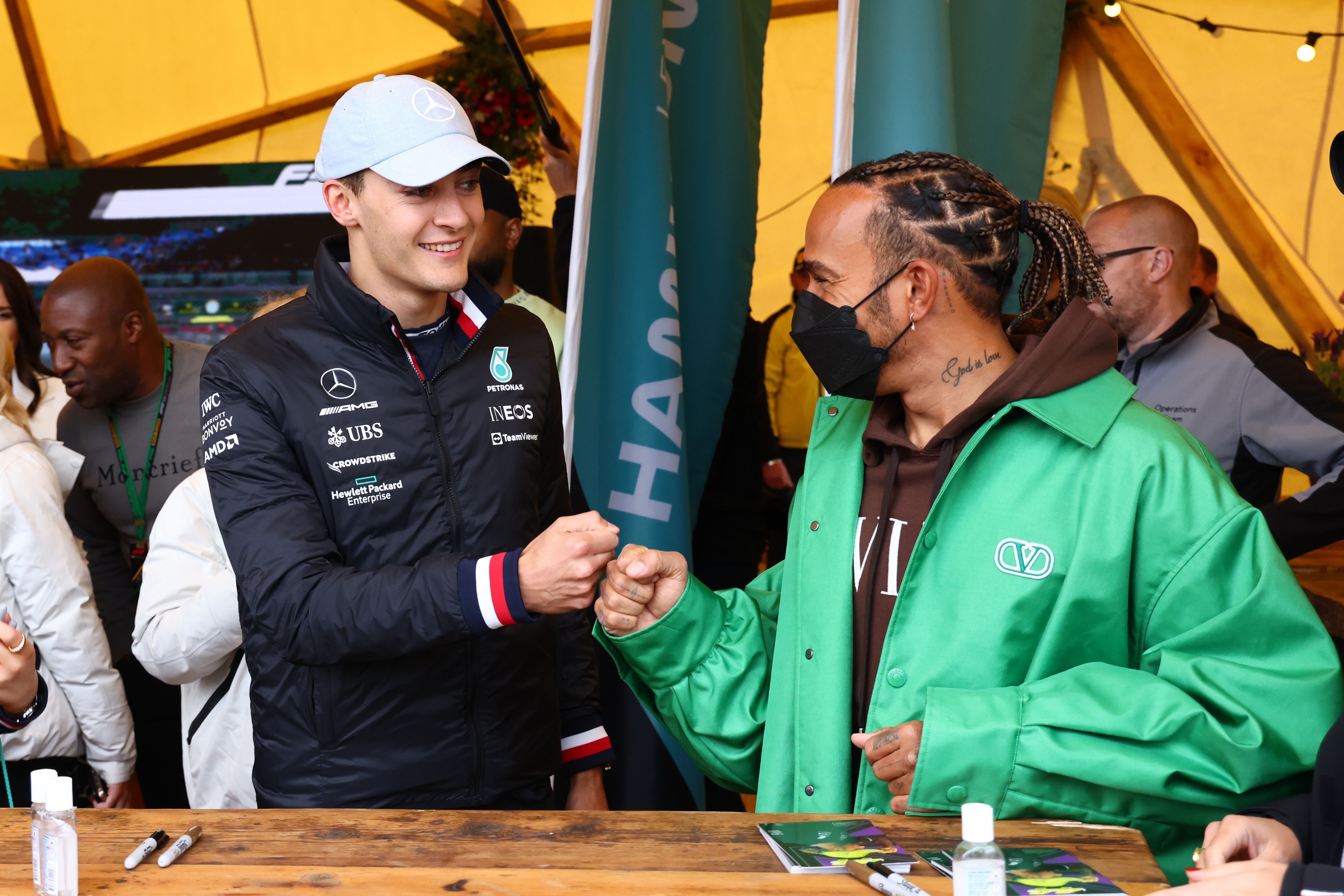 Mercedes hailed their best Saturday yesterday, with team boss Toto Wolff reflecting on the wet session at Silverstone: "It felt like we had made a good step with the car in the dry in FP3, and that we could be in the mix for qualifying.
"Obviously the rain came and we managed the session well, setting competitive laps as the rain ebbed and flowed. But in Q3, the final laps didn't come together – George had a lock-up on his penultimate lap, and Lewis struggled with a split on brake temperatures and losing some tyre temperature.
"So it's a little disappointing to be only P5 and P8, and to not have extracted the full potential.
"The silver lining is that we had strong long runs yesterday – we have improved the car since then – and it's race pace that matters round here. I'm looking forward to watching it all play out in front of these fantastic fans and another packed house," concluded Wolff.