Jacques Villeneuve says too many little mistakes by Charles Leclerc and Ferrari have resulted in them losing their way after the great Italian team began the year in style as Formula 1 approaches midseason with this weekend's British Grand Prix.
Stats show that Leclerc lost a healthy lead in the 2022 F1 standings in the matter of the last four races in which his main title rival Max Verstappen and the Red Bull team were stellar.
The same could not be said of the Reds who have fumbled and stumbled with DNFs, driver mistakes and strategy gaffes as the season gets serious.
Speaking on the F1 Nation Podcast, 1997 F1 World Champion Villeneuve said of Leclerc's title hopes: "He's super-quick but right now he still makes a few little mistakes that he shouldn't. For example, Imola and then he's not helped by the team. That's the energy they have together.
"Right now we know he is fast, he's aggressive, is he a F1 world champion? Is he like Max? How is he under pressure when it's money time for the championship? That's what we still need to find out."
Villeneuve: It's good salvaging of points but it was not good enough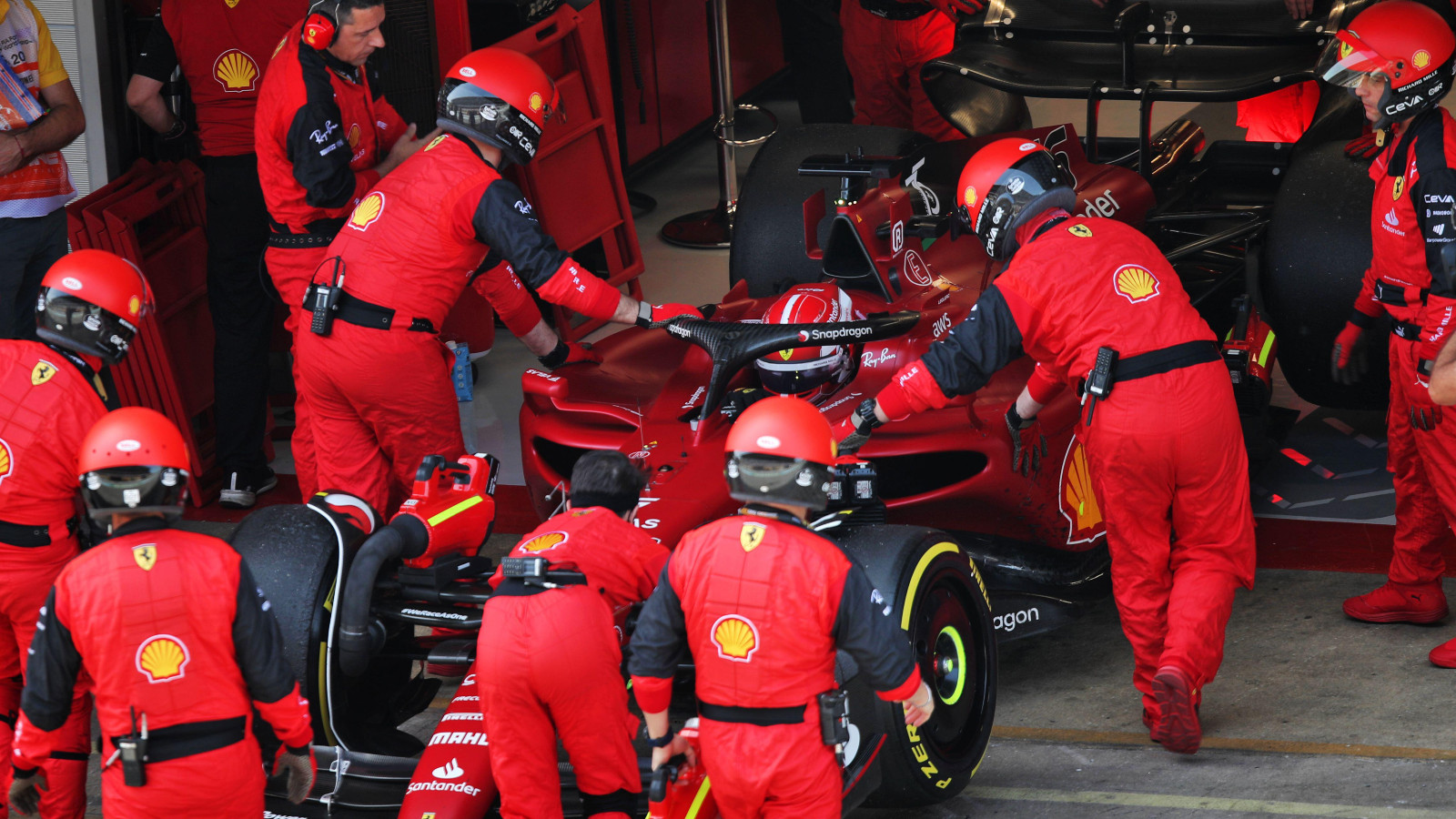 Ferrari's woes began in Barcelona with Leclerc's engine-related DNF; Monaco was disappointing after starting from pole on home soil – at a track where overtaking is notoriously rare – yet, somehow, Leclerc had to settle for fourth on the day.
Referencing the recent Canadian Grand Prix, Villeneuve pointed out: "When you're in a Ferrari, you should only have a Red Bull in front of you. Before the race, they took those penalties because it's Montreal, and in their minds, the worst they could finish was P4 having Perez still in the race – and they didn't.
"That also shows how good Lewis was because he was actually in front of a Ferrari. There was also a safety car that allowed Charles to get close to the pack, and he finished fifth. It's good salvaging of points, but it was not good enough.
"They had a poor pit stop and got out behind four cars instead of ahead of them. Fighting to get those positions killed their tyres, and that's why they didn't get the Mercedes in the end," explained Villeneuve.
After Miami, Leclerc led the 2022 F1 drivers' championship by 19 points but now trails by 49 after nine rounds, third in the standings with Sergio Perez, in the other Red Bull, three points ahead in second. Red Bull lead the F1 constructors' standings by 76 points over Ferrari.