The 15th pole position for Charles Leclerc, in his own words: "It feels good" and so it should as he sets himself up for a much-needed victory, to reignite his title challenge, for Sunday's 2022 Azerbaijan Grand Prix.
Too often of late, Ferrari has managed to engineer defeat from front row and/or pole position starts, with Leclerc seldom to blame.
Thus no surprise that after a tricky qualifying in Baku, the Monegasque was chuffed with his effort: "It feels good. All pole positions feel good but this one I did not expect it because I thought Red bull was strong, especially in Q1.
"In Q2 I really struggled but then in the last lap it came together and I managed to do a good lap. So I'm extremely happy. The race will be very interesting and I am really excited."
Despite his run of top spot starts, Leclerc has not won since he triumphed in Australia, back in April as Red Bull have reversed the early season advantage the Ferrari driver held, which means he is now chasing and really needs to beat both Red Bull drivers for the foreseeable future.
Charles: Our race pace has gone a step up since we brought the upgrades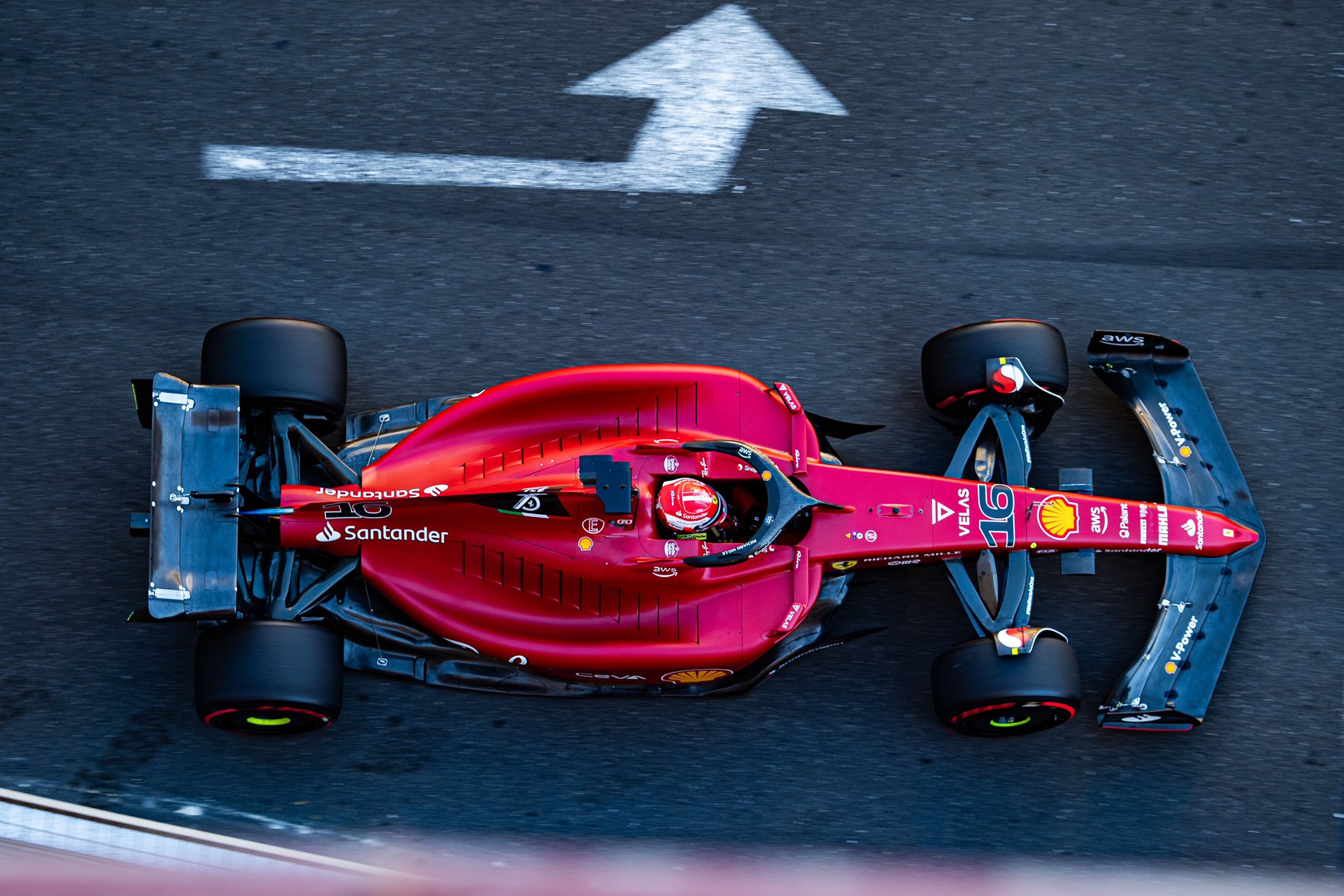 The Ferrari ace knows what is required for turning P1 on the grid to victory on Sunday: "Tyre management is a big thing here, in Barcelona and Monaco we were managing it well even though in Monaco it was difficult to see anything.
"But overall, our race pace has gone a step up since we brought the upgrades. It will be very interesting whether it is the case in the race here too," concluded Leclerc.
In the sister Ferrari, it was a typical Saturday for Carlos Sainz, again very close to Leclerc in Q1 and Q2, but when it matters in the final Q3 shot with guns fully ablaze and fate in the hand of true talent, Carlos cannot match the 'Le Hammer-time' his teammate wields, the Spaniard overdrives and makes mistakes.
The same old story today in Baku. Tapping the wall with his Ferrari on the final flyer did him no favours; Sainz reported afterwards: "It's a pity… but at the same time we've made some progress throughout the day. I was feeling in contention for pole and after the last couple of races, especially prior to Monaco I wasn't so good progress.
"It's what happens when you push to the limit – sometimes you take P1 and sometimes you overstep it. But, still, everything to play for. Starting position here doesn't matter too much, so we're going to push," added Sainz, who will start