If Daniel Ricciardo does not up his game substantially, with immediate effect, and sustain it he will be out of a drive at McLaren fears F1 World Champion Alan Jones.
Ricciardo's 'shares' have collapsed as he struggles to come to terms with being Lando Norris' teammate; the youngster destroying the older driver pretty much every race, last year's Italian Grand Prix a standout exception.
Indeed Ricciardo's triumph for McLaren on Ferrari home soil did him the world of good but since then and this year – with the new F1 cars and Norris driving at world-champion-in-waiting levels plus always improving – Ricciardo has been left seriously wanting and the 'boot' looming.
Asked about Dan's future at McLaren, 1980 F1 world champion, fellow Australian, Jones told the Herald Sun: "Unless he makes a few improvements, quick smart, I really can't see him being there for too much longer, to be honest."
A very harsh reality check coming from a revered homie; Jones added: "A contract in Formula 1 doesn't mean much… but if the situation remains the same as it is I have no doubt in my mind they will exercise one of those options that are in the contract.
"He is a great little race driver and he is a hell of a nice guy but, of course, we all know nice guys don't get anywhere, particularly in F1."
Jones suggests big smiling Dan the Man is too nice to be a great F1 driver: 'The biggest dick you are, the better off you are. There are a few out there at the moment that have proved that."
This week another F1 World Champion, Jacques Villeneuve wrote in his column on formule1.nl: "Daniel Ricciardo's time at McLaren is over."
Ralf Schumacher: I don't see Ricciardo at McLaren next year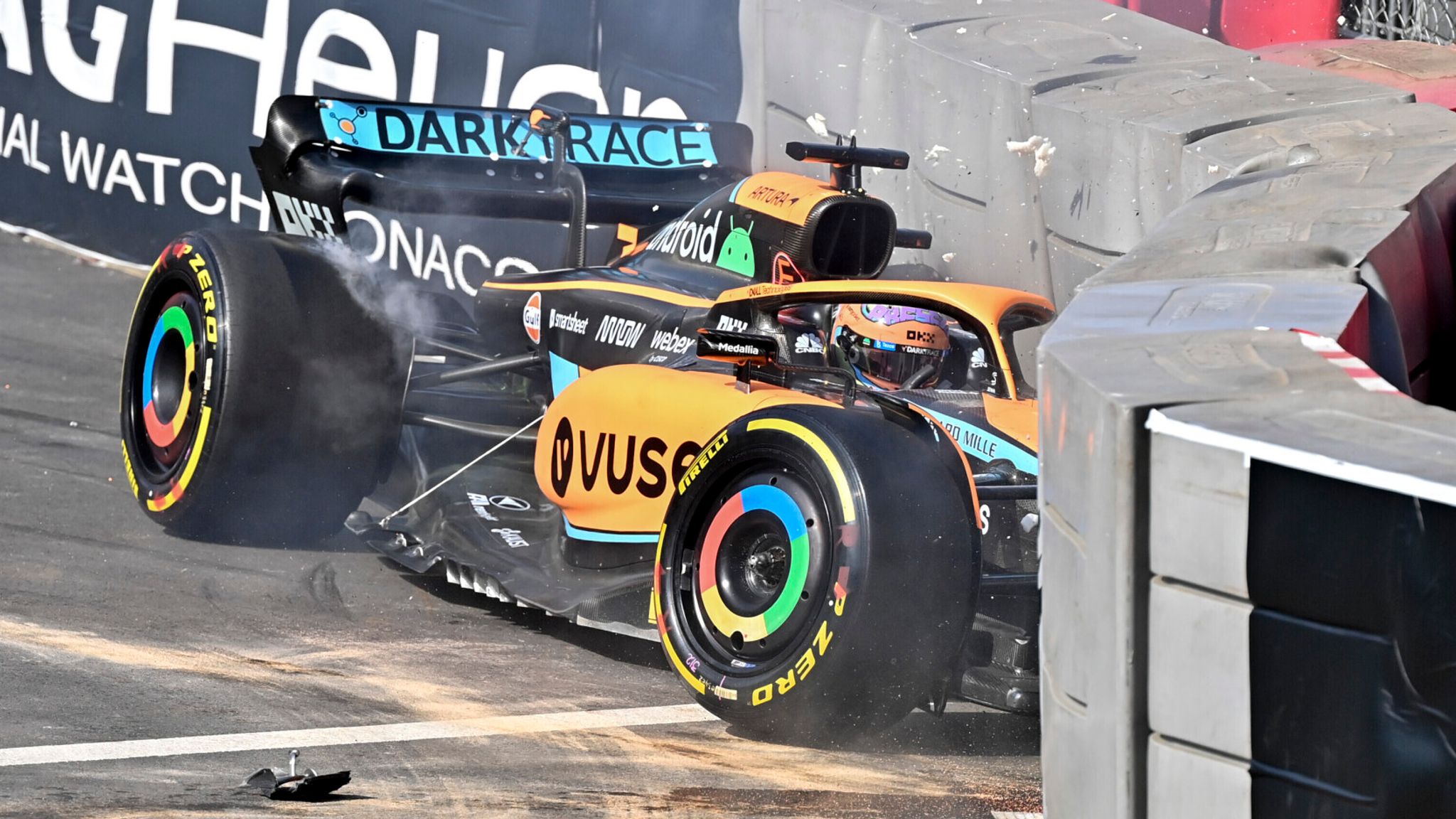 Former F1 driver, Ralf Schumacher – whose own nephew Mick at Haas is having a torrid time proving he deserves to be in F1 – also weighed in on the Ricciardo saga, he told Sky Germany: "He's just too far away from his teammate. I'm curious how the future looks for him.
"It will be quite difficult for him if it stays the way it is now, I don't see him at McLaren next year," ventured Ralf, brother of F1 legend Micahel Schumacher.
On the same show as Ralf, 2016 F1 World Champ Nico Rosberg chimed in: "It is a tough situation for Daniel with Zak Brown publicly saying he's not living up to expectations. […]
"This is the difficult thing for Daniel because Lando is driving at a world-class level. He is a future F1 world champion," predicted Rosberg.
McLaren's Zak Brown was in motormouth mode during his week at the Indy 500, making it known to all and sundry that Dan was not living up to expectations and Lando pounding him.
It's clear that a Plan-B to replace Ricciardo is brewing, with Brown shrewdly signing up guys like Colton Herta and Alexander Rossi set to join Arrow McLaren next year, the intent is clearly to get a USA driver on the grid, in a decent car ASAP.
Shrewd because it is taking advantage of a boom in F1 popularity, all that's missing is an American driver, a true contender to ramp up the interest even more, and then, of course, a team.
But for now, if that is Brown's Plan-B to get an American into F1, it is looking far more attractive than an out of sorts, highly paid, underperforming driver that eight-time Grand Prix winning Ricciardo is turning out to be.