Reigning Formula 1 World champion and now 2022 championship leader Max Verstappen has the momentum of a hat-trick of wins heading to "hectic" Monaco and hunting a fourth in a row. Can anyone stop him?
First, the Red Bull ace would do himself a favour by claiming the most important pole position of the season, once there he is likely to be unstoppable in his current form. And now favourite with betting sites such as Casinò Non AAMS to retain his F1 title.
It's worth recalling that Verstappen's victory at the Principality last year was the fastest in its history, winning at an average speed of 157.833 km/h in a race with no interventions from the Safety Car, Virtual Safety Car or even yellow flags.
That is almost an anomaly of a Monte Carlo race, no safety cars! However, this year it might be a different kettle of fish, who knows how the new aero and longer cars will take to the tight narrow streets of Monte Carlo.
Verstappen's main title rival this year – Charles Leclerc – born and bred in Monaco has yet to score a point at his home race and arrives on the back of a painful DNF in Spain. His 19 points lead in the standings, before the race in Barcelona, turned into a six-point deficit to Verstappen, after it.
Verstappen: I was very happy to win Monaco last year
Previewing the 2022 Monaco Grand Prix weekend, Verstappen said: "Monaco is always a hectic but special weekend. Qualifying is critical, the track is very old school and narrow, your heart rate goes so high, it's insane!
"We have to constantly be on the edge, it's a pretty crazy track with Formula 1 cars. My Monaco race history was not so good but I finally won there last year and there was a massive relief once I crossed the line, I was very happy to win that race."
After the Spanish one-two on Sunday, Red Bull now lead the standings for the first time by 26 points; with veteran Sergio Perez doing some heavy lifting for the team when it matters; most recently in Spain where the Mexican was prevented from 'racing' his teammate. Understandably of course in the context of the championship and it being a team sport.
Verstappen acknowledged: "Checo and I are working really well as a Team and it is of course great that we are leading the Constructors' and Drivers' Championships but there is still a very long way to go and a lot can change, as we've seen so far this season."
Perez: We have incredible momentum as a team right now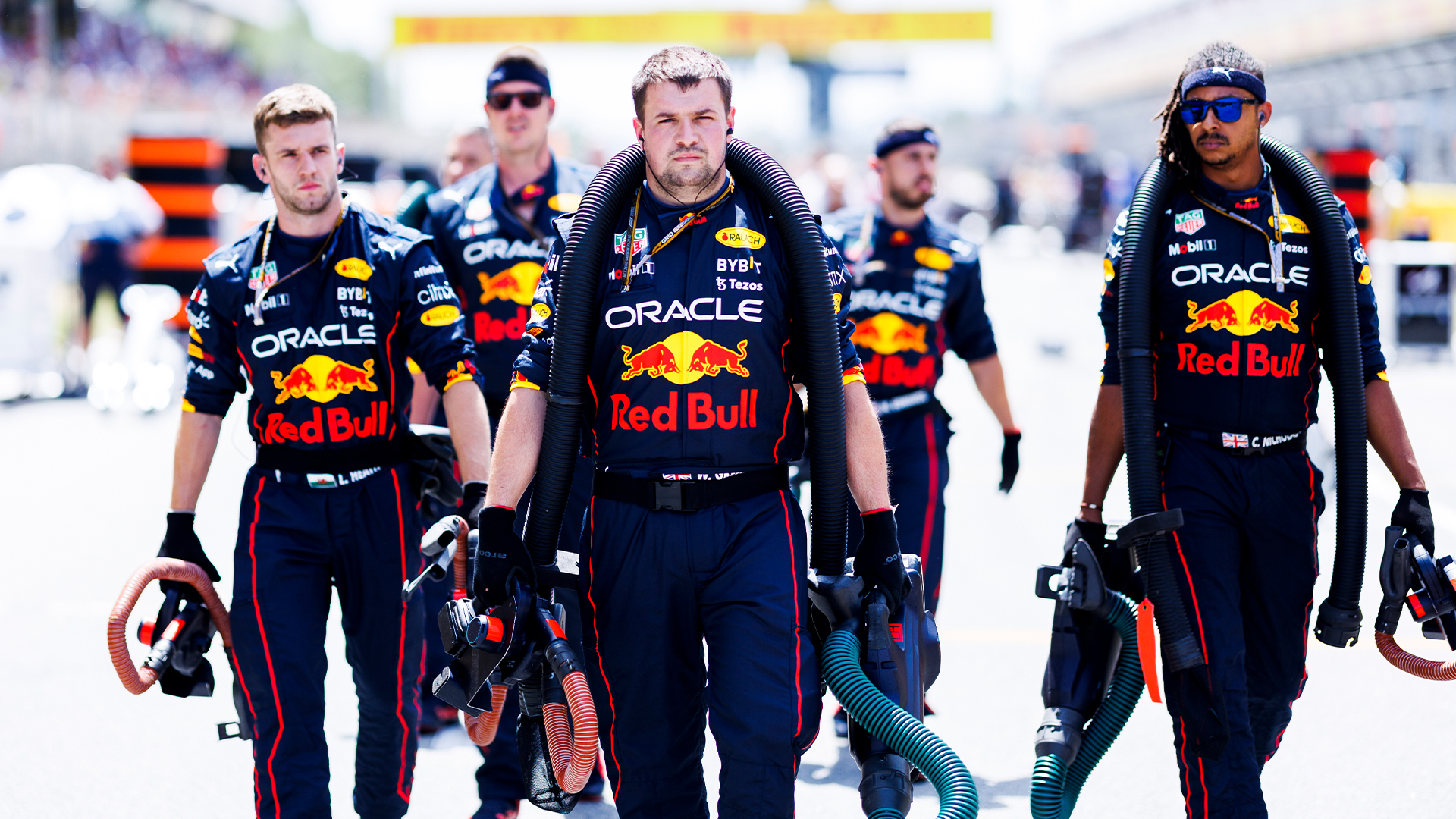 Speaking ahead of Monaco, Perez said: "Monaco is one of the most special weekends of the season, especially that Q3 on Saturday. Qualifying can become very intense there because you know 99 percent of your result is done on Saturday.
"I love the track there, it's just great, you cannot make a mistake in Monaco because if you do, it is normally very costly. I had a great shunt on my first attempt at Q3 in Monaco when I lost the car coming out of the tunnel, it was probably my worst in Formula 1, yet still, I love that place and driving that track.
"Last time out in Monaco is always irrelevant because every weekend in Monaco is very unique, I think the atmosphere and the history there just adds to that too.
"We have incredible momentum as a team right now and we just keep pushing. I am excited to see how the car performs around the Monaco track, I will give it my all," acknowledged Perez.
Indeed, the Bulls have momentum heading to the Crown Jewel of F1's calendar, in the last three races their drivers have taken 140 of a possible 147 points, and now lead the F1 Constructors' Championship for the first time since prior to the 2021 British Grand Prix.