The Haas F1 Team made a mockery of their rivals during qualifying for the Spanish Grand Prix, without upgrades to their cars Kevin Magnussen and Mick Schumacher made it into Q3.
The pair will start Sunday's race from eighth and tenth on the grid respectively, driving the Haas VF22 which has not received a single upgrade so far this year while their rivals have unleashed a spate of upgrades, including some radical revamps to their cars.
By soundly beating the likes of McLaren, Alpine, AlphaTauri and Aston Martin with their zero-upgrade car the American team proved that money does not buy success. None of the abovementioned teams improved, the likes of Aston Martin blatantly copying Red Bull's mighty RB18 for a not so small fortune no doubt.
Yet they all were no better, in fact, one could ask if they went backwards? Using Haas as a benchmark, then it is clear that a lot of money was wasted for Barcelona upgrades that have simply not delivered for teams, bar Mercedes who have edged closer to Ferrari and Red Bull with their new bits. But not the rest.
Magnussen was again a star of the Haas show, fifth in Q2 he had to settle for eighth, but under the circumstances that was good enough for the Dane: "I'm very happy with that. Two cars in Q3 for the first time this year just shows that the car is very good.
"It's been interesting because a lot of teams brought upgrades this weekend and it doesn't seem like they've found a huge amount and we seemed to have also found a little bit, even without upgrades and just in the set-up.
"We had a DRS issue, which cost me some lap time, how much I don't know, but it was close to the top-five and there was more in it. We start P8 tomorrow, let's go for points!" declared K-Mag.
In the sister Haas car, Schumacher was seven-tenths or so down on his more experienced teammate after running him a little closer in Q1 but once Magnussen found his rhythm the gap remained six to seven-tenths.
Schumacher: We're still in that ballpark is definitely a good feeling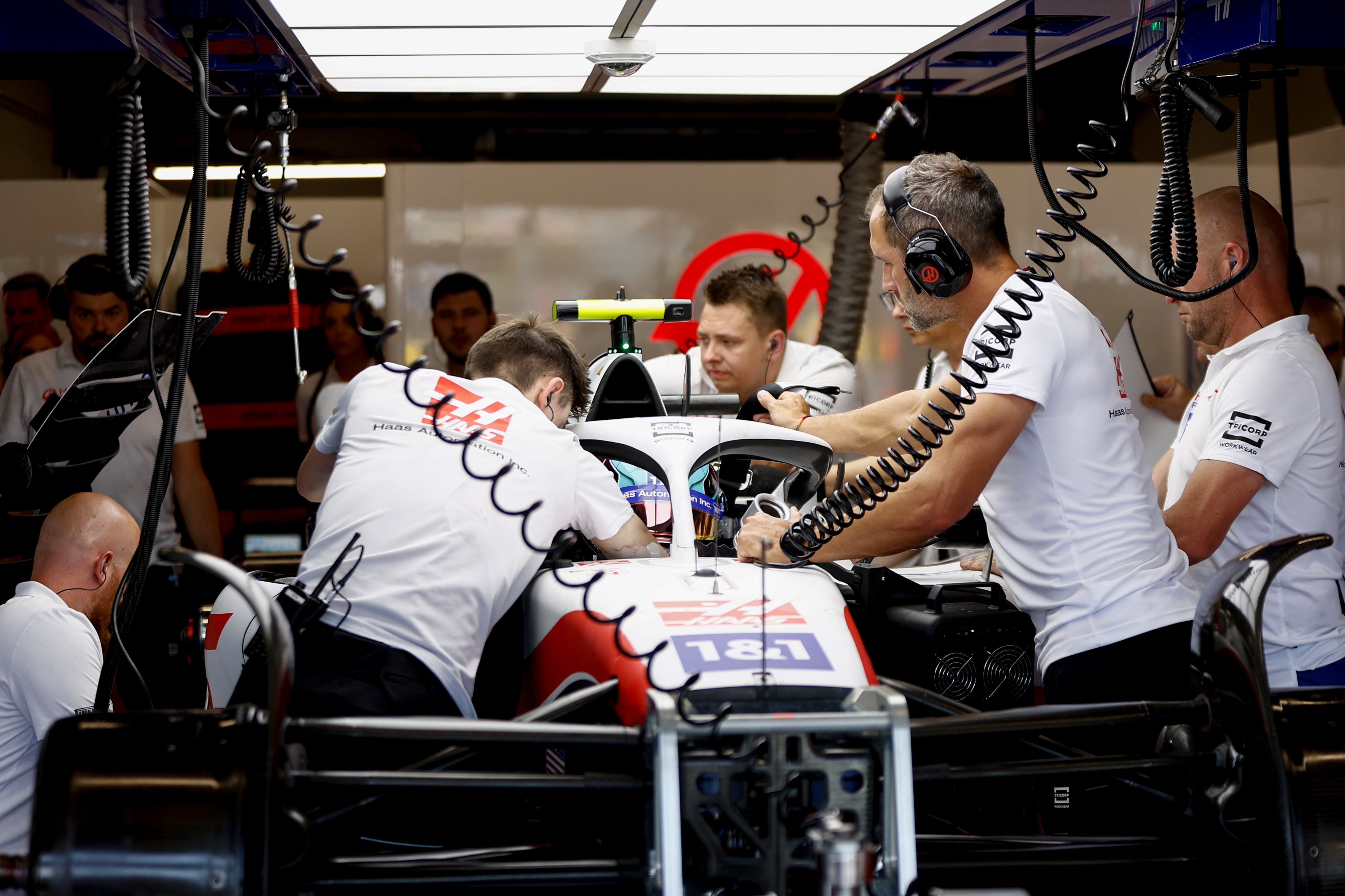 After enduring the burning rear-brakes issue in the final free practice, Schumacher was content with his recovery: "We're obviously happy about getting into Q3. Even though it didn't really look like we were on the pace, we still managed to do well. Not having driven FP3 definitely put a spanner in the works but we managed to overcome it.
"I'm very happy about today and very thankful for the team. It felt great knowing that we haven't brought any updates and a bunch of teams have, knowing that we're still in that ballpark is definitely a good feeling," added Schumacher.
Haas team principal summed up his team's qualy Saturday in Barcelona: "A very good result and a pretty nerve-racking day in total. In FP3 Mick had the issue with his rear brakes and the hard work the guys had to do to get the car ready for qualifying – they did a terrific job to get it there just in time and you can't ask for more of the team.
"In qualifying, two Haas cars in Q3 for the first time since 2019! For the whole team, I think it shows that we've made progress in the last races and it's fantastic.
"Kevin had a few issues with DRS and that maybe hindered a little bit of what could've been a better result, but we are happy with this result," concluded Steiner.
Haas lie seventh in the 2022 F1 constructors' standings after six rounds, one point behind AlphaTauri and ahead of Wiliams and big-spending Aston Martin.