The Spanish Grand Prix could be a turning point for Formula 1 World Champions Mercedes in their battle to tame a porpoising car that has done their drivers, Lewis Hamilton and George Russell, no favours so far this season.
Seven times F1 world champion Hamilton and teammate Russell said on Friday they expected the Circuit de Barcelona-Catalunya to determine the direction the team followed on development.
The early signs were promising as the team tested performance upgrades, with Russell second fastest and Hamilton third in practice.
"I'm positive, yeah. Super happy with the progress, so a big, big, big, big thank you to everyone back at the factory for not giving up and for continuing to push," Hamilton told reporters.
"We're not the quickest yet, but I think we're on our way. It's the first time we've driven down the straight without bouncing. We still have some bouncing, but it's way better."
Team boss Toto Wolff said this month that he expected an answer after Barcelona to whether Mercedes had got their design philosophy right or wrong after eight years of domination.
Hamilton: A massive thank you to the team back at the factory for all the hard work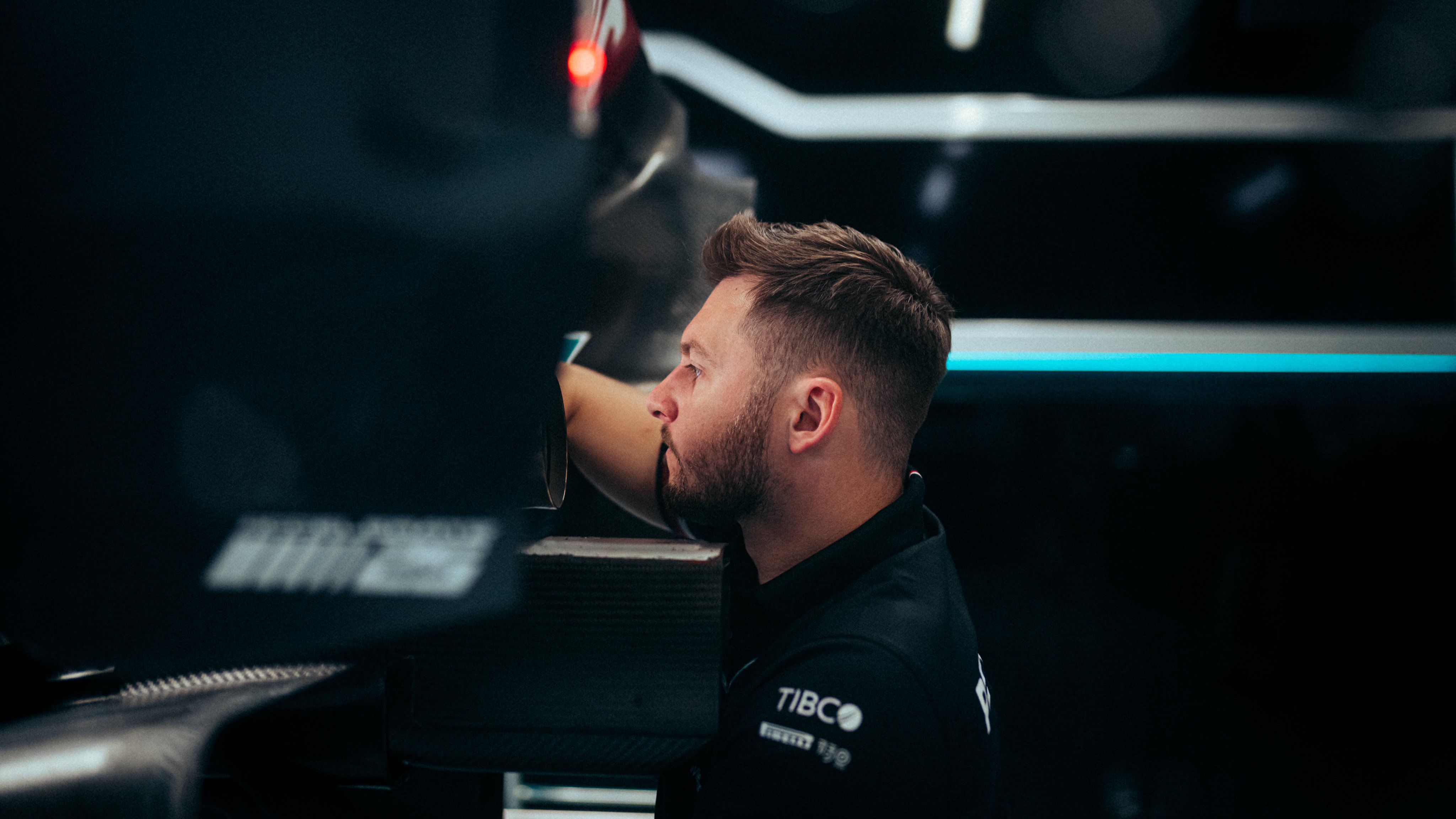 Hamilton continued in the team's Friday review: "We will understand from this weekend whether where we are is the right direction and, if not, we'll … move in another direction. I think it won't mean that we have to start from scratch, it will just probably be a side step in another direction.
"A massive thank you to the team back at the factory for all the hard work, refusing to give up and continuing to push. We're not the quickest yet but I think we're on our way. It's the first time we've driven down the straight without bouncing; we still have some, but it's way better.
"We're starting to eke into the potential of the car. It remains tough out there but much nicer to drive than it has been before. We've brought a few upgrades and we now need to fine-tune them.
"We have a lot of data to go through to position the car, I think we can get it into an even better place for tomorrow to hopefully tap on the heels of the guys in front.
"Degradation is going to be key here, with these tyres you can't attack, attack, attack – they require a lot of management in these temperatures," explained Hamilton.
Russell, who arrived at Mercedes from Williams at the end of last season to replace Valtteri Bottas, said it had taken time to identify the problem and come up with possible solutions: "Miami was a first taste of the direction we need to take and this weekend will be the second taste.
"I think we'll have a good conclusion after this weekend, if we can continue down the path that we've chosen, or we need to go down a different path. If this is the path, we're not going to suddenly see us on the top step of the podium. Either way, we will have a positive outcome from this weekend.
Barcelona may well be the last chance for the current W13 version to prove itself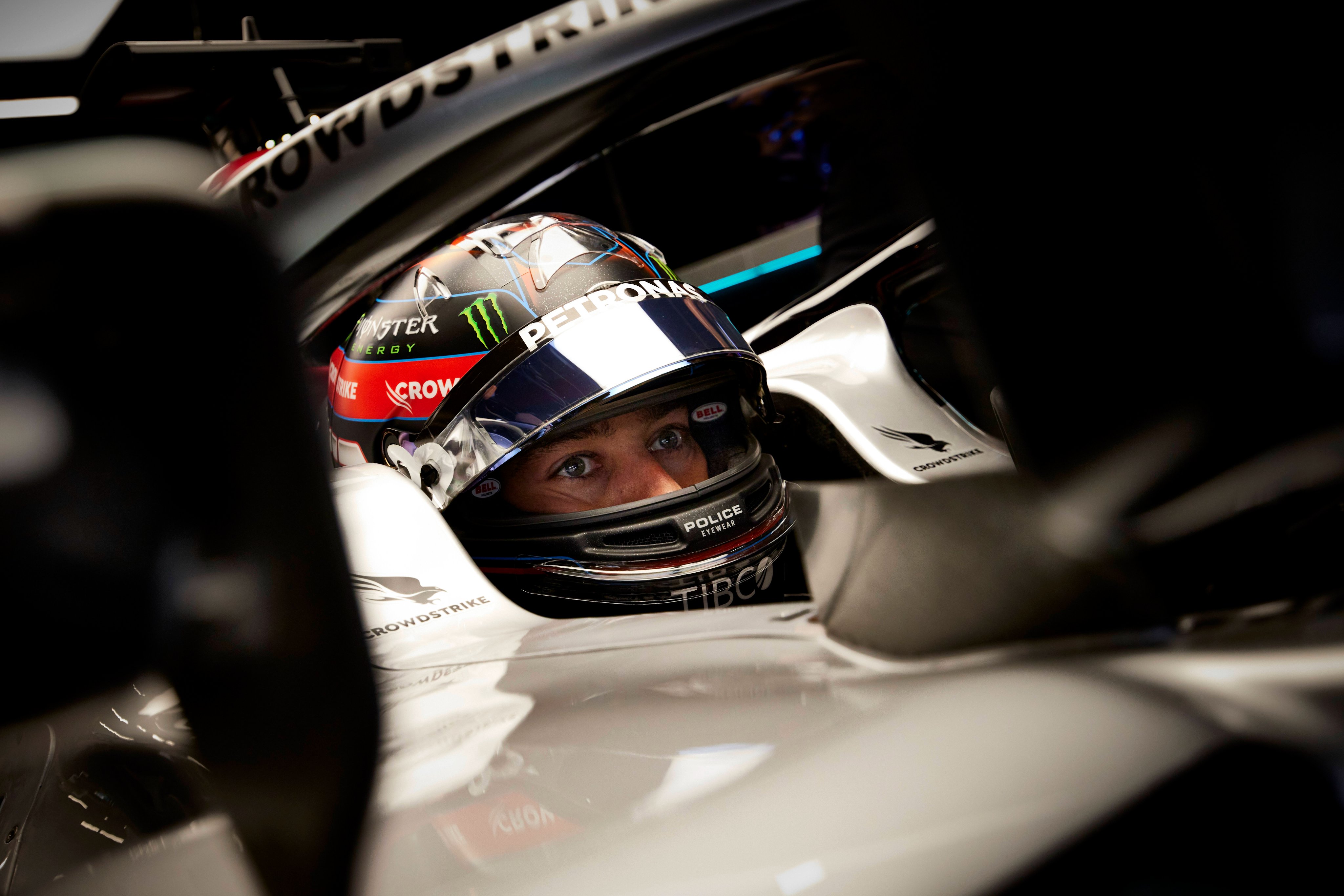 Russell was nevertheless wary of their pace-setting rivals: "Red Bull still look very strong and the team to be reckoned with at the moment. I see no reason why we can't be as close, if not a little closer, to the front throughout the weekend.
"With the differences in power modes it is difficult to tell where we are on true pace, Ferrari and Red Bull looked to be in their lowest power modes. Degradation was massive for everyone and that's going to be make-or-break in the race on Sunday so that'll be our focus tonight," concluded Russell in the team report.
Track director Andrew Shovlin summed up day one in Spain for the Silver Arrows: "It's been a solid start to the weekend, the car is behaving more normally here in Barcelona.
"We've made progress on reducing the bouncing with this aero update and the pace looks to be a step forward; not quite at the level of Red Bull and Ferrari but we've hopefully pulled ourselves out of the midfield group.
"We've also had a smooth introduction for the second power unit with both drivers. The hot conditions here are giving the tyres a tough time, it's very easy to overheat them and the degradation rates are high which should make the strategy quite interesting.
"We'll be running in the simulator in Brackley tonight, trying to find a bit more time in the car but at least we have a good platform to base this on and hopefully we can find a little bit more to carry into Saturday," added the Mercedes man. (Reporting by Alan Baldwin)