Jacques Villeneuve believes we're seeing the changing of the guard at Mercedes, with seven-time Formula 1 World Champion Lewis Hamilton's reign ending and the George Russell era just beginning.
While Hamilton's inevitable demise – he is human after all – is perhaps the most glaring. Still, in truth, he is not alone as the Old Guard is increasingly marginalised as the Young Guns assert their authority while they make a play for a long future in the sport at the expense of their older rivals.
With youth on their side, they are set to soar. Max Verstappen and Charles Leclerc, to name a couple, are already excellent drivers in their early twenties, they will only get better until they peak in half a decade or so… maybe.
Not one to mince his words, Villeneuve wrote in his column for Dutch website Furmule1.nl: "We're seeing the final changing of the guard at Mercedes. George Russell is riding the wave, Lewis Hamilton is trying not to drown."
It's a harsh assertion but hard to argue against as Hamilton is simply struggling to come to grasp with an evil car, combined with radically different rules which the sport's most successful driver is not coming to terms with; exacerbated by his luck going AWOL when safety cars pop up, which is often this year. In other words times are bleak.
Records show that this is Hamilton's worst start in F1; notably he has won at least one race (many more mostly) every year since he made his debut back in 2007. That remarkable record is also set to go up in smoke if the first five rounds are anything to go by.
At the Miami Grand Prix, Hamilton was better than Russell in qualifying, the latter dropping the ball after enjoying an edge on his teammate for much of the weekend. But in the race Hamilton's sixth place on the grid remained sixth when the chequered flag waved at the end of the race.
But Russell from 11th at the start finished ahead of his teammate in fifth and lies fourth in the Driver's Standings ahead of Round 6 in Barcelona next week, he has 59 points to Hamilton's 36.
The F1 Old Guard is fading but not only at Mercedes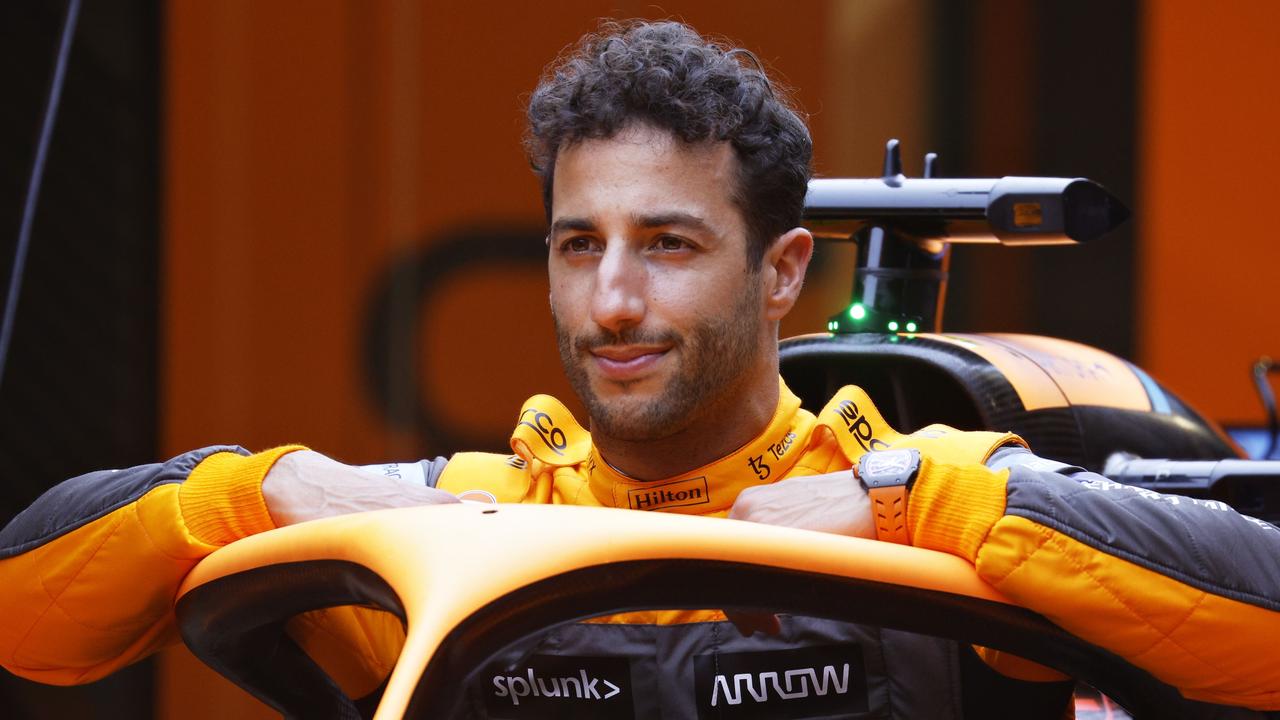 Of the other Old Guard vs Young Guns teams we have, McLaren combo of Daniel Ricciardo and Lando Norris. At Alpine, there is Fernando Alonso alongside Esteban Ocon and finally Sebastian Vettel with Lance Stroll at Aston Martin.
Norris is pulverising Ricciardo to the point that serious questions are being asked about the big smiling Aussie who simply has been no match for his younger teammate. It's a no contest to be honest. Stats don't lie: after five rounds it's Norris 35 points, Ricciardo 11.
Ditto at Alpine where Alonso has been all over the place in Miami, by his own admission too aggressive, while Ocon has been delivering the results, again the points don't lie as the young Frenchman sits on 24 points with Alonso on two, granted two DNFs have not served him well. But waybe he should try drive it more like an F1 car rather than a Dakar-thingee.
Vettel. Yes, he leads Stroll by two points, the German has four and the Canadian two! Big deal!
Aston Martin must rate as the biggest disappointment of the decade, Lawrence Stroll's team lacks nothing to make it a heavy-hitting outfit apart from the right leadership of their F1 team which is reportedly run on the billionaire owner's whims. That's an unsubstantiated rumour by the way.
Whatever the case the mind boggles how bad they have been and while they did Seb a huge favour by saving his career, when Ferrari showed him the door, perhaps Mattia Binotto did it in sympathy for the likable and respected four-time F1 World Champion to save him further humiliation from his younger teammate Leclerc.
That last year together, the Monaco Kid raked up 98 points compared to 33 scored by Vettel. Hence the damage was done long ago.
Hamilton, Alonso and Vettel must be thinking when will be the right time to call it quits.
As a huge fan of Lewis from the moment he chatted up Ron Dennis for a ride all those years ago, it breaks my heart to see this rapid spiral to also ran; this is not the way one of the greatest drivers to ever grace F1 should end his career. But then what option does he have?
Alonso's career has never been the same since he was the big cheese at Ferrari
I recall when Fernando joined the Reds, he said he would gladly stay a Ferrari driver for the rest of his career and proceeded to win his first race for the Scuderia at the 2010 Bahrain Grand Prix.
He nearly won the Championship that year too but, after that, he was playing second fiddle to Vettel who had a rampant and unbeatable four-year run at the same time.
For Alonso, after Ferrari, there was the McLaren-Honda disaster after which he finally called it quits on chapter one of his F1 career at the end of 2018. Thereafter he went on to win Le Mans twice, bagged the WEC title too, gave Indy 500 another go and had the balls to do the Dakar. Respect.
But he came back to F1 believing that even at 40, plus two F1 titles won nearly two decades ago, he has unfinished business in F1 but it's delusional as his best years as a F1 driver are long over and if he thinks not, his doing his own illustrious legacy disfavour by undermining what a fantastic driver he was when he put an end to the mighty Michael Schumacher and Ferrari era.
At best he is (desperately?) trying to remain relevant, because even at the top of any other motorsport – which he enjoyed during his time away – the fame, wealth and adoration do not nearly compare to just being in F1.
As a result, far too many drivers have overstayed their welcome at the pinnacle of the sport, denying the huge pool of constant young talent waiting to step, finding their ladder to the top hitting a dead-end wall made of drivers marking time in F1 for far too long.
Kimi Raikkonen, who departed F1, is a case in point, after a mammoth career, the last half of which was unremarkable and unnecessary, built on his brand.
That audacious talent he unleashed when he first started out all those years ago – he was probably the fastest F1 drivers ever, in an effortless Ronnie Peterson kind of way – faded to the grumpy guy we saw trundling around struggling to beat Antonio Giovinazzi.
The slow painful demise of Kimi's F1 career saddened me; ditto Seb
Raikkonen and Vettel were probably the best teammates and F1 outfit could care to have, and it was clear that during that period Vettel was the chosen one and Raikkonen the accepting wingman. Kimi's second Ferrari coming cannot compare to the guy who won the Scuderia's last title back in 2007. And less so the bloke in the Alfa last year.
I don't now why but something tells me Vettel's career 'ended' when he crashed out of the lead of the 2018 German Grand Prix; a massive mistake in front of his home fans. He was leading the Championship after defeating Hamilton at Silverstone the previous round.
At Hockenheim, he had a huge gap on Hamilton in the race, no pressure, and then in the heart of the packed Sachs arena, he binned it. It was brutal.
He lost the Championship that year to the Mercedes driver, and at that point, Seb had scored 51 Grand Prix victories; since then he has only bagged another two…
Vettel's days in F1 are probably closer to coming to an end than fellow veterans Hamilton and Alonso. I seriously would not be surprised if he did like Niki Lauda and walked away midseason to a chilled life in Switzerland with his lovely family; if not, then at the end of the year for sure.
With Alpine, Alonso has big support and they will continue to listen to him as he goes about finishing his final chapter as a driver in F1. However the longer he lingers in that race seat, young Oscar Piastri sits in the wings and watches the Spaniard squat a drive he thoroughly deserves.
Ocon-Piastri just sounds better than Alonso-Ocon. The first pairing conjures up excitement and youth; the other is ho-hum, been there done that, and nothing good comes of it.
Finally, Lewis. With nothing left to prove, and only a sparkling reputation to dim, he has about 80-million good reasons not to pack it up and walk away tomorrow, or at the end of this season for that matter.
And that for me is even sadder.