Emerson Fittipaldi believes that the pressure of racing at home made Ferrari drivers Charles Leclerc and Carlos Sainz vulnerable, in the end, they were humbled in their own front year by Max Verstappen at Imola this weekend.
The Red Bull driver stole pole position, ambushed Leclerc in the Sprint Race and then a day later was untouchable all afternoon, in front of a sea of Red that went from raucous in expectation to silent realisation as Verstappen and his team had thoroughly and ruthlessly hammered them.
Adrian Newey's RB13 is proving to be a choice piece of kit, prompting Fittipaldi to declare to VegasInsider, after the race on Sunday, that the Bulls have now got the edge over the very handy Ferrari F1-75.
Leclerc admitted he got "too greedy" in his chasing down of a stubborn Perez and saw a chunk of valuable points go begging as Verstappen scooped all the maximum points that were available = 34. The gap now shrunk to 27 points.
No surprise then that the top F1 and Sports Betting sites listed on Oddsgurun.com have Leclerc and Verstappen way out favourites to win the title, as they are clearly the chosen drivers of their respective teams, Ferrari and Red Bull.
Fittipaldi said of Imola: "My forecast was going to be Ferrari to win but when I look at the sprint race and I was looking at the details, it seems to me that the Red Bull has, in my opinion, mechanical and aerodynamic improvement."
"They seem to be a little better than Ferrari. In mechanical, there's been an improvement. Downforce, because when the tires start wearing, you remember Max was very fast, that means he stays with the tires on a much better performance than the Ferraris."
Fittipaldi: Ferrari have an extremely fast engine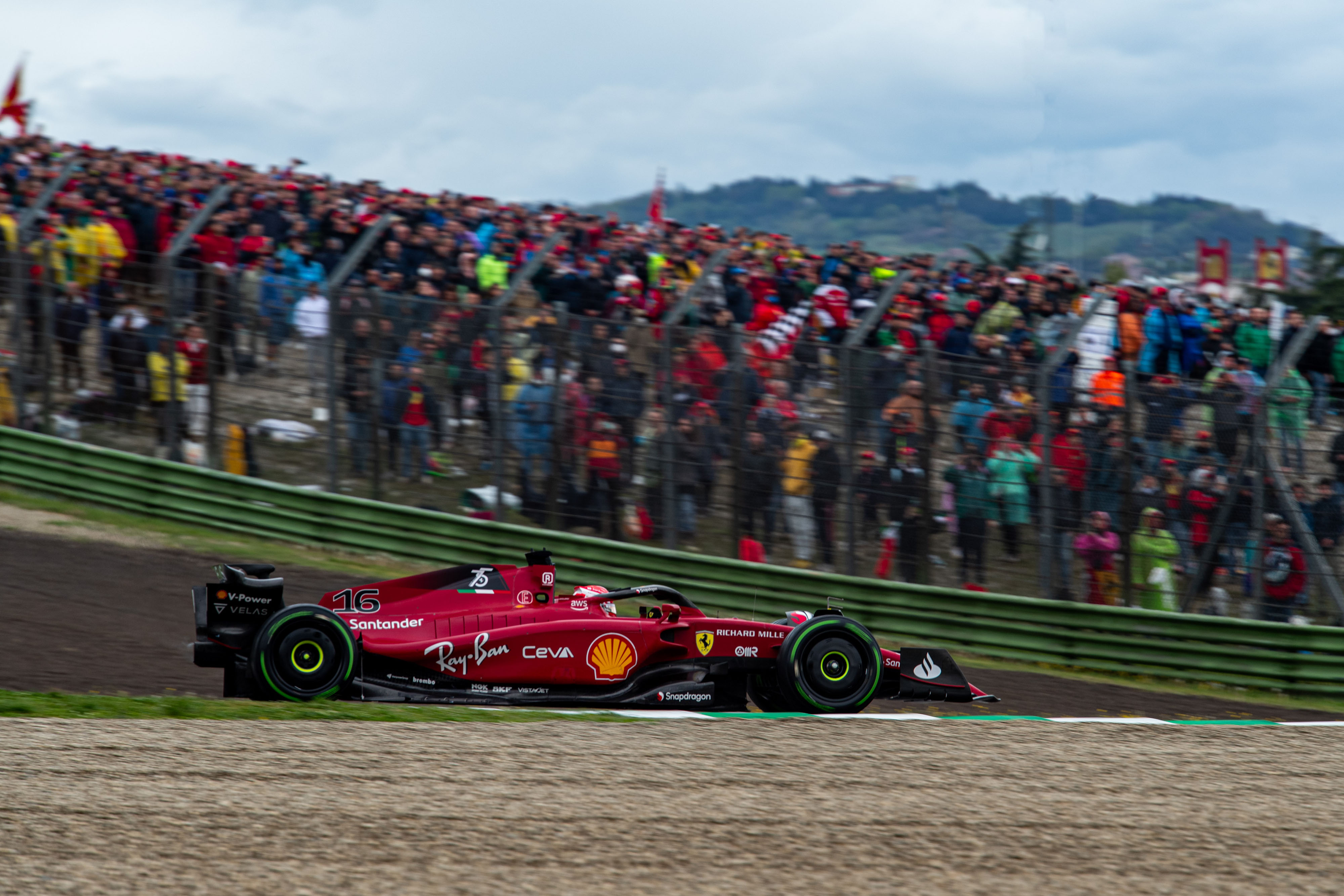 "But the Ferrari to me, looking on TV, was proposing., moving up and down a lot. The Ferraris still don't have the same downforce and mechanical grip as a Red Bull car.
"In my opinion, Red Bull is superior now. And that superiority of grip will give much better and more consistent tires. They wear less tires than the Ferrari. And that will be very important during the year.
"I was very impressed by their braking, turning the car into the corner – the Red Bull was superior to the Ferrari, for sure. Ferrari was porpoising a lot. Moving up and down, on wet tires and dry tires – to my surprise. A little too much" reckoned the 75-year-old Brazilian.
The pressure of racing in Imola got to them, a stone's throw from the factory at Maranello, explained Fittipaldi: "They're racing at home. If you think, Modena is half an hour from there. That's their home track.
"Italy, tremendous pressure – on the team, on the mechanics, the engineers, the team managers, the drivers. I can imagine that Ferrari was under what I call tremendous pressure for racing. Incredible."
"Everybody expected them to win – another extra pressure. Not just being there on their home but everybody expecting them to win created that extra pressure. I think Carlos (Sainz) tried too hard and (Charles) Leclerc tried too hard.
"I think it was a mistake (Leclerc spinning) that anybody can do but being in Imola, being in Italy, being in the Ferrari team everybody, you know, makes a big thing about. If it was another track, same situation, another country, it was not going to be as big, the reaction of the media, the press, the team and the fans," said Fittipaldi.
Emerson: Max and Checo Perez did a great job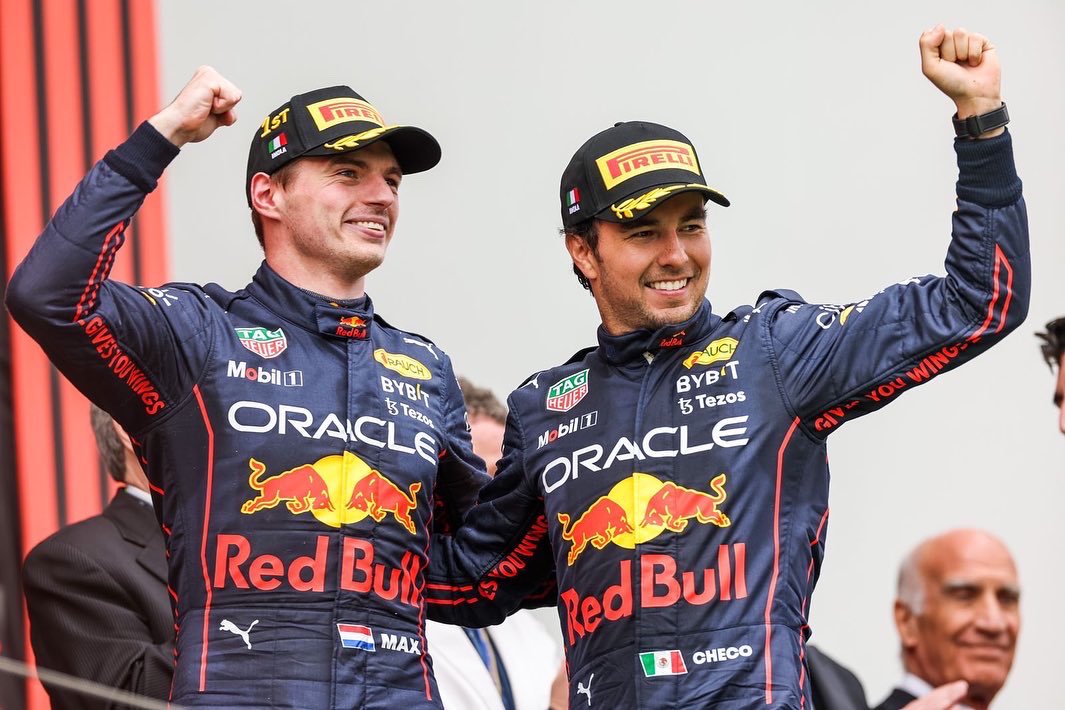 But in the end the day it went Blue at Imola as the Red Bull romped home one-two, forcing the error that cost Leclerc a podium; Fittipaldi acknowledged: "Max and Checo Perez did a great job. They won the race on track. Well done. They (Ferrari) are fast."
"My opinion is still the same. Ferrari has a better chance of winning the Championship than Red Bull and we'll see what happens in the next few races."
As for the incident between Carlos Sainz and Daniel Ricciardo, which ended the Spaniard's race on the spot to audible groans from the Tifosi: "It's a shame what happened to Daniel Ricciardo at the start with Carlos Sainz."
"I think it was a racing incident. Possibly Carlos was a little bit more optimistic than Ricciardo, the way he was going outside, it happened," added Fittipaldi, a double F1 World Champion and living legend.