Carlos Sainz's foibles during the 2022 Australian Grand Prix denied Ferrari what could have been a 1-2 but instead we were treated to the awful sight of the Spaniard's Ferrari beached a couple of laps from the start.
And what a terrible start it was for Sainz, slipping down the order from ninth on the grid. Why was he even there? Before he knew it, he was gobbled up by the midfield pack, in among the Haas duo.
His recovery was brief but littered with desperation to make up for lost time and a willingness to make amends for the qualifying shambles that denied him a sure front row start, based on the pace Charles Leclerc extracted for his pole-winning lap.
And then, through to Turn 10, came the move that was never on, as he battled Mick Schumacher, in a blink of an eye – luckily avoiding a slew of cars in his wake as he skidded off and across the track – Sainz embarrassingly beached his Ferrari in the kitty-litter. Race over.
There was certain irony as Sainz trudged away from his stricken but intact car for a very early shower, with his teammate leading behind the safety car; he remained there to take his second win of the season. A dominant one at that.
A disappointing end to Carlos Sainz's Sunday on Lap 1 😔

Keep your head up Carlos, plenty more races to come! 🙌#AusGP #F1 pic.twitter.com/0F7mNT6oxx

— Formula 1 (@F1) April 10, 2022
So what's going wrong on Carlos' side of the Red garage?
While Leclerc and his crew have been faultless, all tranquil (as Italians like to say) on that side of the garage which is bringing in the bacon right now thanks to a great car produced by Mattia Binotto and his team. The reset and restart has worked for their Monegasque ace.
But not so much for Sainz, who last year better his teammate, but is looking suspect now that the pair are going toe-to-toe. And remember the Spaniard is still the newcomer to the team, Leclerc is their homegrown project.
But Sainz oozes self-belief, with a legendary name that packs Wasta and has his back when he speaks his mind. Which he did after his short Australian Grand Prix.
"Everything that could have gone wrong for me went wrong," Sainz bemoaned after qualifying ninth. "I'm angry because we shouldn't have these problems with the starter. It was just a disaster."
However, the rot for the #55 car began during the final stages of qualifying on Saturday: "In Q3 we had the red flag when I was on a good lap, we couldn't put a banker in. And then for the second Q3 lap we are investigating what happened because the engine didn't start, so I went out three minutes late in a run plan."
A day later even before the race began, it got worse, a DNF after the first racing lap around Albert Park since 2018, which he went on to explain to TV reporters: "Again we had a problem with the steering wheel, a similar problem to yesterday; a few buttons that were not working.
"We had to change the steering wheel and it meant it was not well-positioned for the start… we triggered anti-stall in both starts because of the clutch and the torque."
Interesting, were there two blokes in the cockpit? Since when do "we" mess up a F1 start?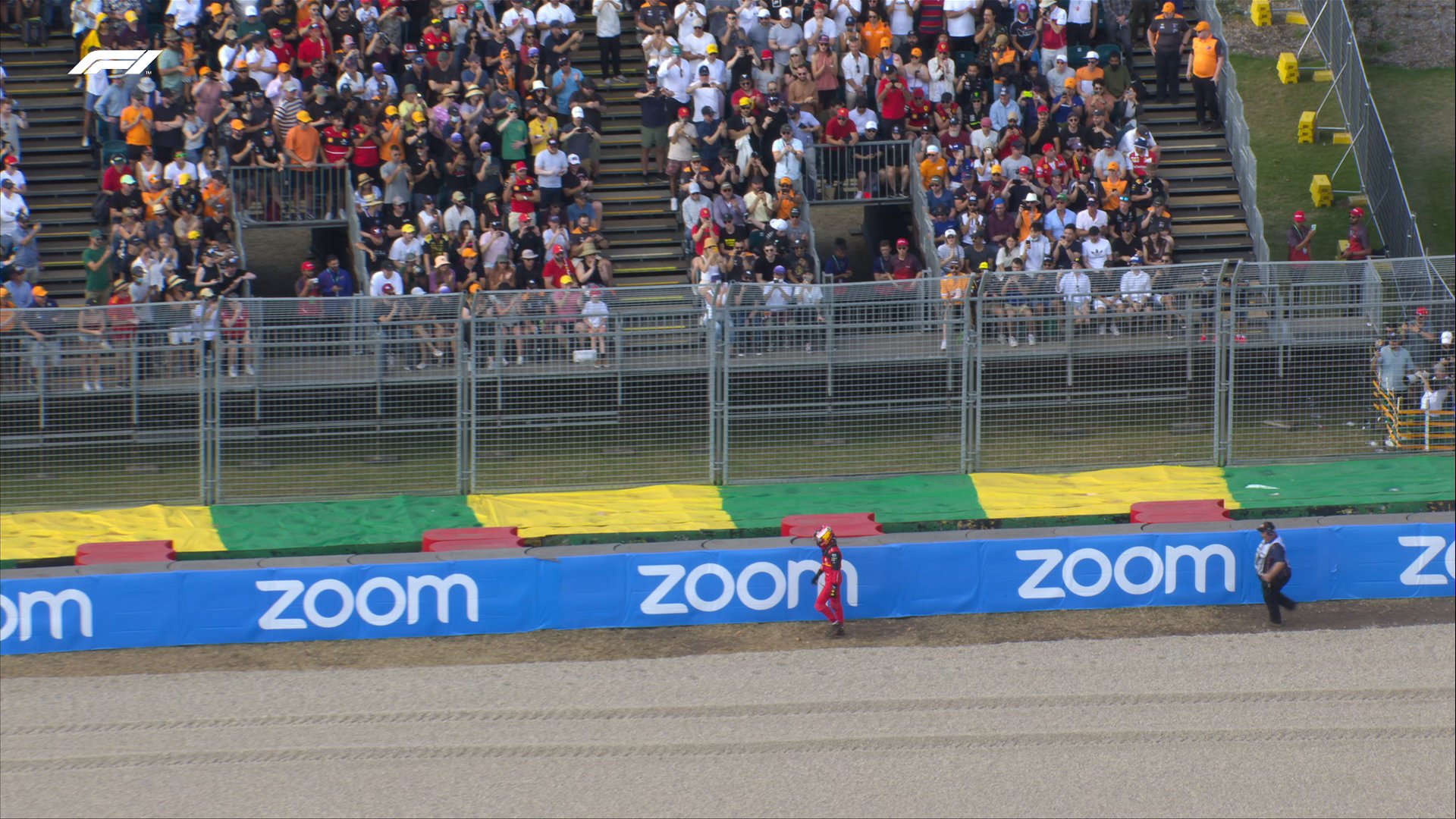 Sainz: I clearly made a mistake when the tyre was probably not ready
Nevertheless, credit to him and his honest approach to media, after flinging that portion of the blame the way of his team, Sainz then went on to repent: "I was on the back foot and I tried to make up the places in the first three laps.
"I clearly made a mistake when the tyre was probably not ready to start overtaking. I misjudged the grip and made a mistake that caused the retirement.
"So clearly not perfect, I haven't been perfect this weekend. We haven't been perfect as a team, clearly, and we need to analyse what we did wrong and see if we can come back better."
Reality check is that Ferrari depart Melbourne with victorious Leclerc top of the standings on 71 points, with Sainz third but trailing by 38 points with only three rounds run.
He may be mindful that historically Ferrari are not a team (as Mercedes have tended to be over the past decade) that can consistently field two great cars capable of winning races and titles.
The Scuderia's most glorious eras were when the team focussed their main efforts on one car eg. Schumacher got the limelight at the expense of all his teammates; Felipe Massa was monstered by Fernando Alonso; and Kimi Raikkonen played second fiddle to Sebastian Vettel, who later got the second class treatment when Leclerc joined the team.
That rut of being number two is what Carlos has to avoid but weekends like these will not do his equal-treatment-factor any good. He needs to reattain parity with his teammate, because that's the first guy he has to beat to win and, alas for him, that is not happening this season.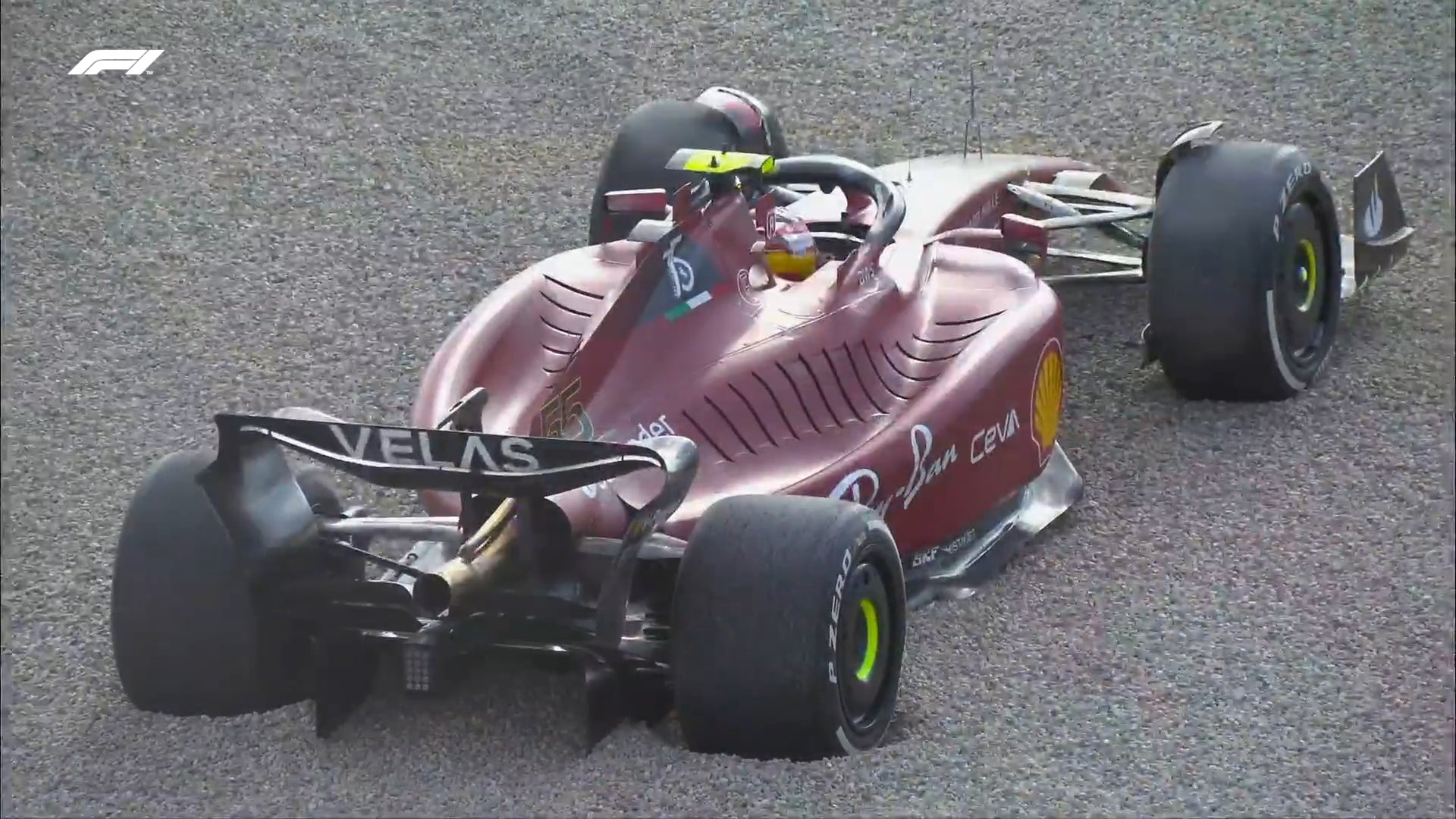 Sainz: To go away with zero points is very disappointing
"For sure this car, in the worst possible scenario today, would do top four with a good comeback," reckoned Sainz. "Without the issues of yesterday, without the issues of today, we should have been on the fight for the win.
Indeed the points loss is sure to haunt him for the rest of the season, but he insists: "We need to be more perfect as a team and this weekend we clearly haven't been."
Next stop is Imola, on Maranello's doorstep, with expectations at a fever pitch, Carlos will have to swallow his pride and watch teammate Leclerc be feted by Tifosi who will no doubt be galvanised by the good times that this season is bringing to them, after too many years of under-delivery by their beloved team.
Meanwhile, there is no hiding from the fact that Sainz has lost any high ground he may have captured by beating Leclerc last year in his first season with Ferrari.
But this year's runaway championship leader has clearly ramped up his game, and Sainz has been found wanting. Blame it on the team or whatever, but eventually, hiding places will run out when your teammate keeps on delivering at the level Leclerc is doing.
Whatever the cause, Sainz plus his entourage have some serious food for thought before they descend on the cauldron of expectations that will overflow at Imola. There is formidable work or him to do and, the only positive for him at this stage is that the season is long.