It was a jaw-dropping moment during an eventful 2022 Australian Grand Prix qualifying session when the Aston Martin of Lance Stroll stumbled into the path of the Williams of Nicholas Latifi.
Consider the facts: Latifi was warned by his team that a faster car was approaching, Stroll passes the Williams which clearly moves aside, but then backed off significantly and dawdles into the path of his fellow Canadian who is prepping for a flying lap. Bang!
In other words, the crash between the Billionaire Kids happened at a relatively low speed, with Stroll immediately vilified by TV pundits as the culprit.
This is what a morose and clearly dazed Stroll had to say to Tv reporters: "We were on a cool [down] lap, I saw the video and he went to pass me all of a sudden on a very awkward part of the circuit. He was all of a sudden just trying to come by me and it goes very narrow to the right there. Then we made contact."
More lucid and surprisingly calm after the ordeal, luckless Latifi summed up:  "For me, it's quite clear. I've just seen the video, I just tried to hold that line to prepare my out lap and he just turned into me once I was alongside him. There's not much more to say besides that."
A dramatic moment at the end of Q1 😱#AusGP #F1 pic.twitter.com/vx3TthAaUH

— Formula 1 (@F1) April 9, 2022
This is how our GRANDPRIX247 team saw the shenanigans on Saturday:
David Terrien: What has the FIA been doing about these slow laps?
The Stroll-Latifi crash makes the two drivers look so stupid. From what I saw it looks 100% Stroll's fault! They are both in a slow lap and he probably got told to move out of Zhou's way but had no clue Latifi picked up the pace and was actually right behind and on the other side, we all saw what happened.
This is very poor monitoring from the cars around on Stroll's side, and makes me ask myself some questions.
First one is about the mirrors, are they allowing drivers to see anything behind?
But the real question is: What has the FIA been doing about these slow laps?
Tracks like Jeddah or Monaco where visibility is very limited are making these slow laps extremely dangerous but slow laps also bring the risks of confusing radio messages and misunderstandings as we could see today and potentially leading to extremely dangerous crashes.
FIA has to clarify rules and finally apply them on this matter. This could have been avoided if there was a delta for the out-lap and a delta for the in-lap preventing slow driving on these laps.
Jad Mallak: Why the hell are these two still driving an F1 car?
The first thought that came to my mind, when Stroll and Latifi crashed was: Why the hell are these two still driving an F1 car?
Both of them have not lit the world alight with their performances in top-flight – that is not to say they have been extremely underwhelming – but are still here because both their fathers are paying for that, one's dad (Stroll) even bought him a team.
I know it is might be too simplistic to put it this way, but Lawrence Stroll's path wouldn't have led to buying a Formula 1 team, had he not already been involved with Lance's career.
The blunt truth is that Stroll junior has not delivered, and his pole in Turkey 2020 serves more as a confusing gauge of his performance rather than reason to validate his F1 presence.
Back to their crash in Melbourne, which was silly and stupid, taking all that risk while still in Q1, with none of them even having a chance of exiting into Q2.
Fighting on track position at that point was fruitless, the only result is a sleepless Saturday night for their mechanics, and ongoing sleepless nights for the management of both teams, especially Williams in this case, who are on a limited budget as it is.
Drivers will always crash, but doing that while on the limit with a pole in view is something; doing so when your best result would be 16th is something else.
I already said in the Latifi TeamTalk that I believed he did not deserve to be in F1, and I say now that the same applies to Stroll.
Perhaps their qualifying crash in Albert Park is not entirely suitable for this argument, it is just another silly mistake both made, and will get away with it because of who their Dads are. Most other drivers, delivering this level of performance and wreckage would have been shown the door long ago.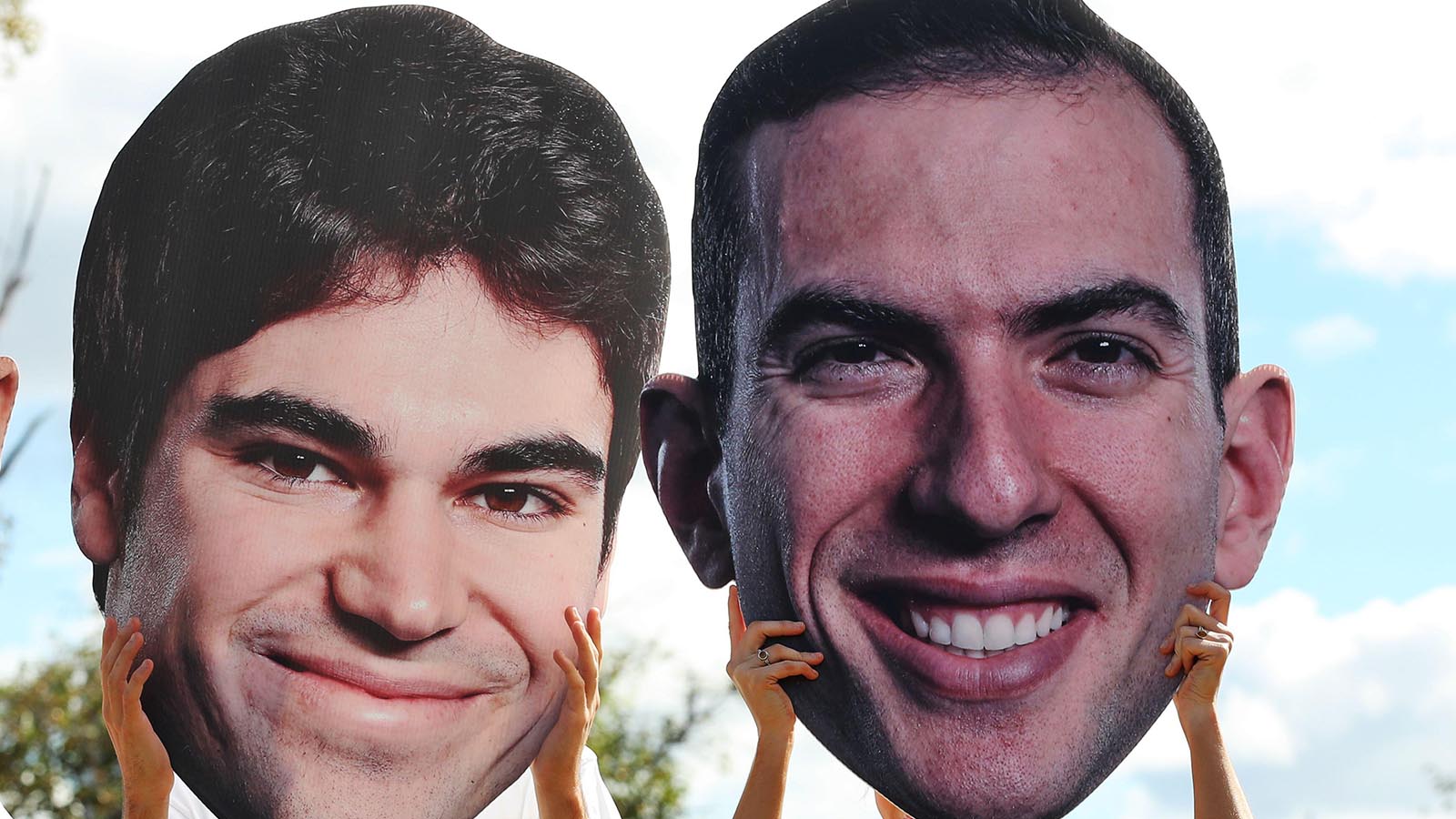 Paul Velasco: Latifi and Stroll are not F1 World Champion material, so what's their end-game and how does it end?
Common denominator: Canadian sons of Billionaire fathers who spared no expense, paying lavishly from buying karting teams, to F3 and F2 teams, and even F1 teams to get their sons into Formula 1, no doubt believing their respective offspring to be talented enough to be World Champions, otherwise why bother?
Reality check for the rich Papas is that neither are F1 World Champion material. F1 has accepted them as Rich Kids who are only crashing into each other in Melbourne F1 qualifying because of Daddy's money denying vastly more talented drivers on the fringes of F1 their chance to show what they have.
It would be fine if their lads delivered regularly at podium-performance levels, which Stroll has on occasions but Latifi never had, as he was soundly beaten by highly-rated George Russell throughout their tenure together at Williams, and now Alex Albon is making him look weak too.
On the other hand, Stroll is only good when his car is good but when he has a terrible piece of kit – which the Aston Martin is – then Lance is terrible and does terrible things on track, as we have seen now and times before. I hope something terrible does not happen to him – yes, it is the elephant in the room that needs prodding.
Ditto and more so Latifi. How many more big ones can this Kid survive? This is not virtual racing. Granted, this time it was not his fault, and to be honest, I was really gutted for him when I realised it was he who slammed the wall so abruptly during the F1TV transmission. This Kid deserves a break from Lady Luck.
Verdict on the shunt: Stroll gets a one-race ban and a $250, 000 fine for the repair damage on Latifi's very sad looking Williams.
And thus the inevitable questions: Latifi and Stroll are not F1 World Champion material, so what's their end-game and how does it end?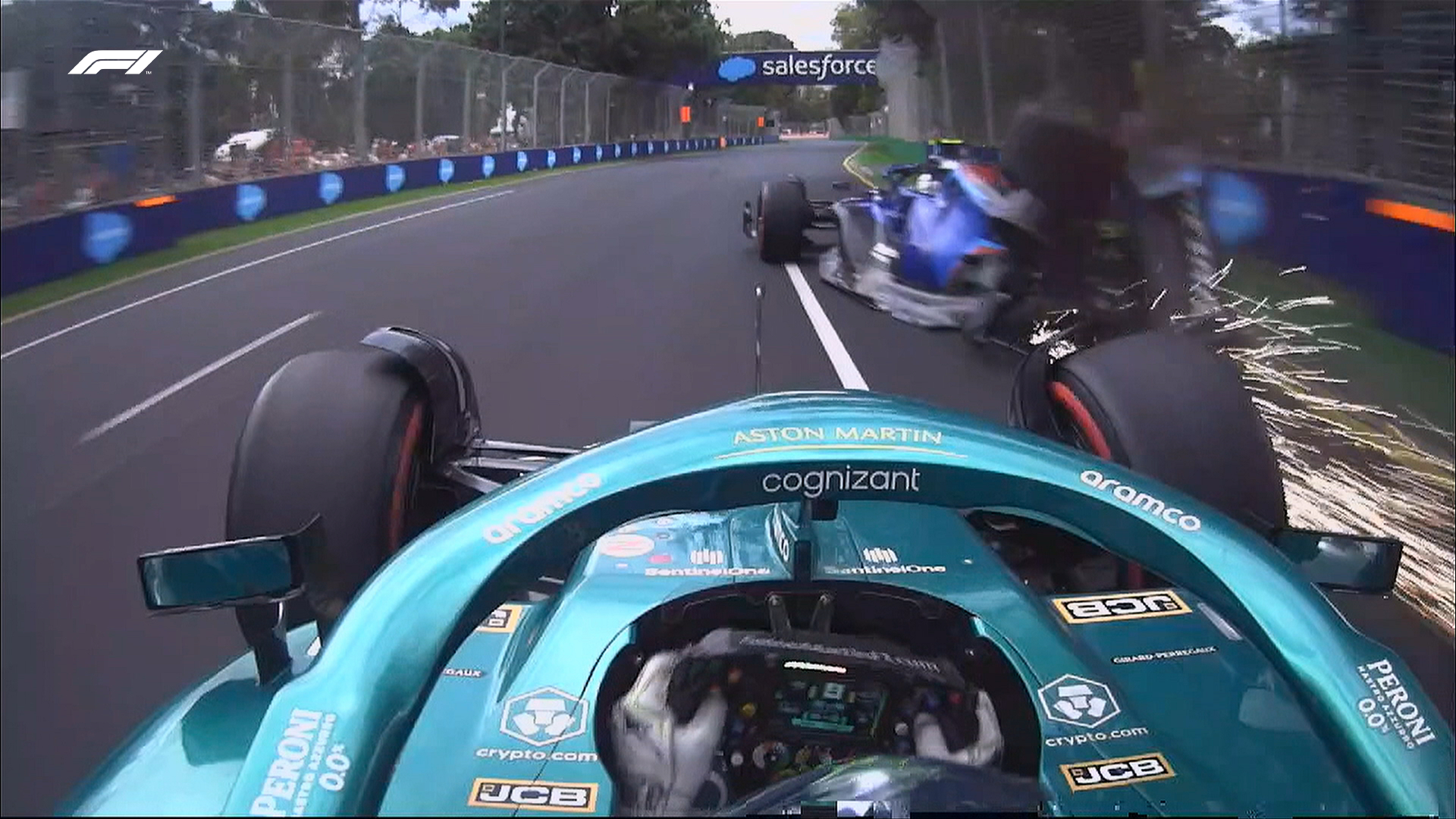 A shout out to the mechanics and engineers at Williams and Aston Martin
The unsung heroes of these two blokes breaking their toys in such a brutal manner, jumping out of their wrecks to disappear into the confines of their rooms in the paddock, should be credited. Stroll and Latifi did their crews no favours.
While their drivers were woeful, the Williams and Aston Martin engineers and mechanics never gave up, thrust everything into making their cars go out (Sebastian Vettel's sickly and accident-prone Aston included) for qualy.
They are the unsung heroes of the entire saga, they do not deserve to be tarred with the same brush of disdain their inadequate drivers are being subject to now. Bravo to the unseen Ladies and Gentlemen of Aston Martin and Williams! Take a bow!
It's in the toughest moments that true team spirit shines brightest. 💚

Huge respect to both car crews, working as one to get our boys back out on track.

In everything we do, #WeClimbTogether. pic.twitter.com/OxbDZRYm7M

— Aston Martin Aramco Cognizant F1 Team (@AstonMartinF1) April 9, 2022