The relief throughout the McLaren pit garage was visible, Lando Norris and Daniel Ricciardo finally got their season going with a solid showing in qualifying for the 2022 Australian Grand Prix. and nww team boss Andreas Seidl wants points!
They can put behind them their torrid Arabian nights, those don't count. These have been perplexing months for the team and their reawakened fans, a team that shone so brightly last year, inevitably prompting more expectations from Zak Brown's team. However, their season thus far had been a slog.
But that changed spectacularly today, with Norris fourth fastest, notably best of the Mercedes powered brigade, with, hitherto struggling, local hero Daniel Ricciardo a solid seventh; the Mercedes duo of Lewis Hamilton and George Russell sandwiched between the Aussie and Lando.
Norris said of his effort: "We struggled to get out of Q1 in Bahrain and nearly went into Q3 in Saudi. It's nice to be this far up, so it's good. We've made some small steps forward as a team, but realistically this car is bit quicker on this track than others and that's the main part.
He added in the team report: "Very happy, it's nice to be P4. It's a good reward for the team and the best we could have done today by quite a long way. Big thanks to everyone here at track, and back at the factory, for their hard work, which made this possible.
"It's good to be back in Q3 given where we've been over the last few weeks. Hopefully this sets us up for a good race and some decent points," concluded Norris.
Ricciardo: We'll be all right, I'm quietly confident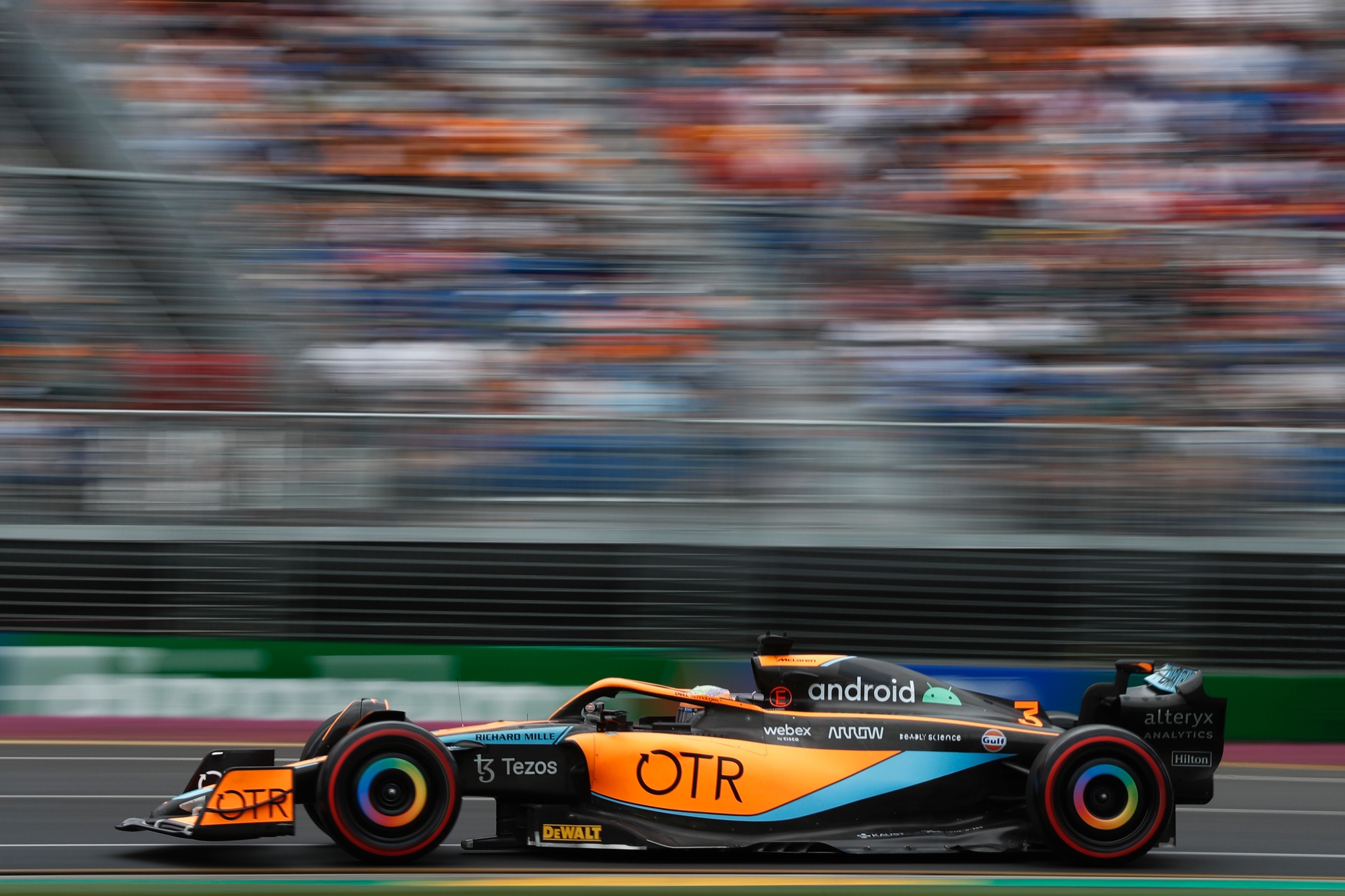 While lagging three-tenths down on his teammate, Ricciardo can be satisfied he made it into Q3 taking into account his recent struggles, and admitted as much on Sky F1: "I think generally satisfied. From that point of view I'm happy, so I think overall the whole weekend has been pretty good.
"The only little error was the last run. I went about a second slower with a new set of tyres, so that's hurting a little bit at the moment. I could have maybe been a little better getting something out of that, but generally I'm happy with how this week is going so far."
The points are wished out on Sunday when the local hero aims to please his home fans: "It feels all right. There are a couple of quicker ones [around us], but in front of us Mercedes are obviously not their usual selves.
"I think we could maybe put up a fight with them. We'll be all right, I'm quietly confident," added Ricciardo.
Seidl: After the difficult start to the season this result is a great boost

Andreas Seidl had a smile on the previously furrowed face and, of course, the drivers were sporting their trademark grins, chuffed with how things have been turned around so effectively in such a short space of time.
"P4 and P7 in qualifying," reflected a releived Seidl. "Congratulations and well done to the entire team, Lando and Daniel. It was good to see that we could confirm the performance we could see throughout practice sessions.
"After the difficult start to the season, this result is a great boost for everyone in the team, both here at the track and back home. As always, points get distributed on Sunday, heads down and full focus on preparing race in Melbourne in front of all the Australian McLaren fans.
"Let's get some good points!" declared Seidl; right now his team are eighth in the 2022 F1 constructors standings with a meagre six points, scored by Norris who is tenth in the drivers' standings, after two rounds.
No shortage of amazing support for Lando in Melbourne too! 👏🧡#AusGP 🇦🇺 pic.twitter.com/59L460IxH3

— McLaren (@McLarenF1) April 9, 2022