Fresh from winning last time out in Saudi Arabia, after the first day of practice for the 2022 Australian Grand Prix, World Champion Max Verstappen is confident of challenging Ferrari who he believes has the edge.
This year's battle for top honours, devoid of Mercedes, is very much about Ferrari versus Red Bull, particularly Bahrain winner Charles Leclerc versus Max; and indications are that they will be crossing swords again, this time in Melbourne starting with qualifying tomorrow.
Indeed the two were quickest on the first day of practice on the renovated, decidedly different and much faster Albert Park layout with Leclerc topping the timesheets by a quarter of a second over Verstappen.
Nevertheless, the Red Bull driver was content: "Today has been quite positive, the grip on track was good and the bumps have definitely improved, it's a bit smoother and it makes the track nicer as well because you can actually attack the corners a bit more, I enjoyed my laps today.
"I think in FP1 and at the beginning of FP2 we were lacking a bit of balance, then for the final run we changed the car around a little bit and I felt a lot happier. We are still a tiny bit off Ferrari, but I think this weekend we can maybe make it a little bit closer.
"In the long run, I think everything worked well, so I am happy about that, and we've made some good improvements today. We are heading in a good direction and we'll try to build from there," added Verstappen.
Perez: It was a fairly challenging Friday for us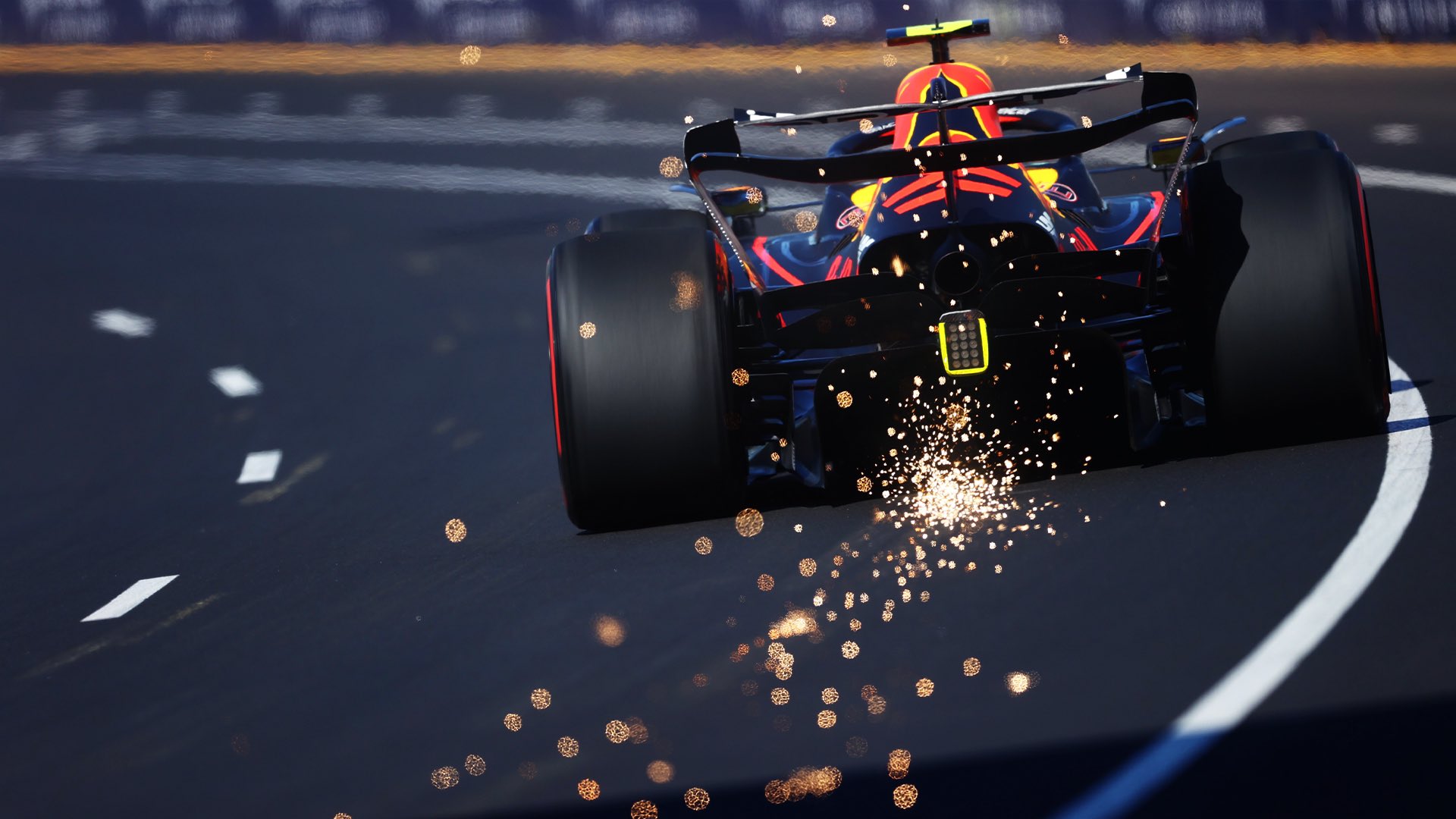 In the sister car Sergio Perez, who was shy about half a second to his teammate and only good for fifth, summed up his day in the team report: "We made some changes going into FP2 that we must analyse because a few things aren't working as expected.
"The car felt better in some ways from FP1 into the second session and in other ways not, there is plenty to work on to try to understand the direction we have taken. It has been a very difficult day in terms of mileage, starting in FP1 and we lost some track time in FP2.
"I think we have some good data to go over tonight. If we can find a few tenths then that would turn things in our favour this weekend. We just have to understand where we are at the moment with the car," concluded Perez.
Melbourne has not been a happy hunting ground for Red Bull, despite the team making its debut in the city, at the 2005 Australian Grand Prix, they have only won once since then, in 2011 during the Sebastian Vettel era.
This year, early indications are that might change for the Bulls come Sunday afternoon Down Under.
Verstappen and Leclerc 👀

A taste of what's to come this weekend, perhaps? 😅#AusGP #F1 pic.twitter.com/bWzPoze3cn

— Formula 1 (@F1) April 8, 2022