How will he respond, starting with the first day of the Australian Grand Prix weekend tomorrow, at the new superfast revamped Albert Park track? Is young Schumie the real deal? We should find out this year, Melbourne episode 1 after a 'big one'.
Hitting the wall at around 170Mph during qualifying for the Saudi Arabian Grand Prix, Mick miraculously suffered little more than damaged pride together with a sideshow of planets, stars, and tweeting birdies.
The fact he was able to engage in conversation with his mother shortly afterwards was a testimony to the safety of modern Formula 1 cars.
The same cannot be said for his "chariot" which broke in two when the marshals tried to recover it. A costly mistake for both him and the Haas Team. With not enough spares to put "Humpty" back together again.
Mick had to sit out the race for more than just medical reasons. Losing valuable seat time whilst he watched his teammate produce another sterling drive. None of this was lost on his uncle come "family manager", who described the situation as "annoying".
An inevitable red-carpet ride into F1 for Schumie III
Mick has enjoyed a relatively well-greased journey to the top tier of motor racing. No matter how his supporters might protest this suggestion. Denying his passage was not turbocharged due to his heritage and the silver spoon of Ferrari, would be naive.
If you look back at his rise through the ranks, there have been no "Michael Snr." type compelling performances that would normally warrant the same level of support for any other driver. Many would see these as a gift from the racing gods, but I would beg to differ.
All of them come with a herculean level of expectation, and none more so than the achievements of his father.  That alone casts a long shadow that is difficult to emerge from. It is then easy to empathise that the pressure on the 23-year-old to perform must be at times almost unbearable.
Team Haas represented an opportunity for Schumacher Junior to enter F1
With a big Ferrari connection and a commitment to focus development on their 2022 car. Haas carried little to no expectation of fighting for any positions higher than 19th or 20th during the 2021 season.
This, coupled with a teammate whose talent was seen to be inversely proportional to the sponsorship money he brought with him, Meant they (Team Haas) were ideal for Mick to cut his F1 racing teeth without the pressure to deliver.
The year saw both drivers swapping backmarker positions and/or taking it in turns to fire themselves off into the scenery in an uncompetitive car.
On a positive note, he was always a second quicker than his teammate but this was to be expected. A quick look at Mazepin's racing CV points to his potential as a driver- not the worst, but not the cream of the crop!
Magnussen's return to F1 with Haas has changed the game plan
With the departure of Mazepin following Russia's invasion of Ukraine. The way was clear to bring some driver experience back to Haas. Someone who knew his way around and had the right personality to develop rather than destroy his teammate.
A driver that might flatter his junior partner and understand the pressure of having a famous father. Enter stage right the avuncular Kevin Magnussen.
Once described as "the greatest natural talent since Ayrton Senna" by Sir Jackie Stewart, Jan Magnussen – Kevin's father, was no slouch. It remains a mystery as to why such an acknowledged and prodigious talent did not go on to be World Champion.
In the last two races Kevin has proved that given a decent car, the apple did not fall far from the tree.
The pressure is now on Mick to deliver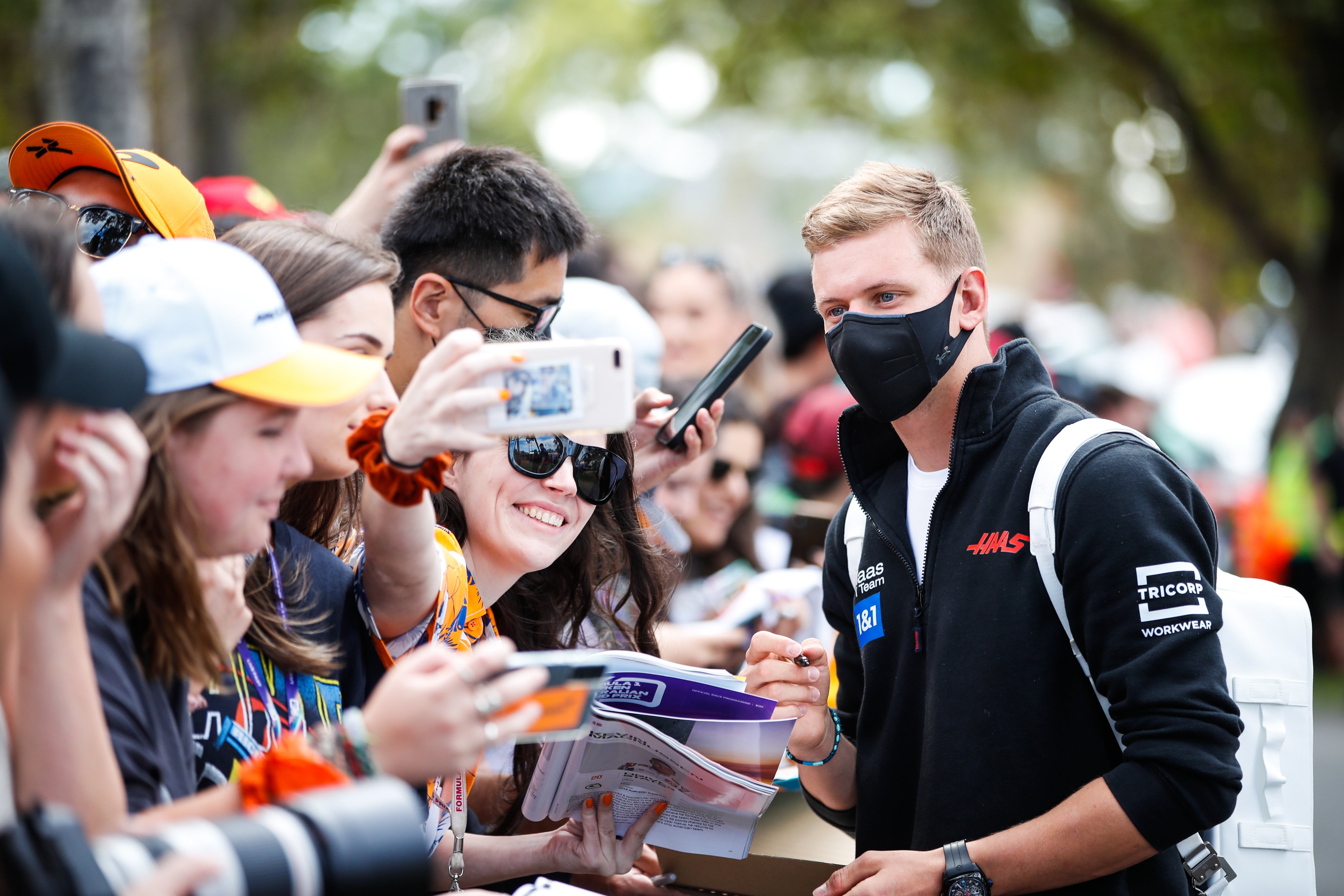 Now it is time for Mick to do the same. It is always difficult to fully appreciate exactly what went wrong in an accident like the one in Saudi. However, having viewed it from the armchair I cannot help but think there was an air of forlorn hope in trying to make the corner.
The question now is how much more does he (Mick) have in his talent bag? His uncle was quoted as saying "He's in the second year of his Formula 1 career, he can still learn a lot." I would add "hopefully" between the 'he' and 'can'.
[poll id="22″]