Ferrari won the 2022 Bahrain Grand Prix on Sunday with Charles Leclerc, as Carlos Sainz took second, to the delight of a Tifosi, patiently travelling with the precious Scuderia on the road to redemption.
For the first time since I became editor at Grandprix247, I have decided to take my editor's hat off for this, and share how I felt when I saw Ferrari set the Formula 1 stage alight at the 2022 Bahrain Grand Prix.
To start with, I am passionate as it gets about F1, and that passion started when I first saw Michael Schumacher race in a Red Car. So there you have it, the cat is out of the bag; I am a Tifosi, one that does not shy away from giving Ferrari some tough love when needed though.
But like everyone in the Red Fan Camp, disappointment and pain has been the only thing coming our way for the past 14 years, since Kimi Raikkonen won the 2007 F1 Championship. The 2008 F1 Constructors' Title doesn't count.
The past couple of years especially painful
The past two years were extremely painful to watch as Ferrari reached lows no one imagined they would reach, but the faith was kept that they are working towards building a beast to contest the 2022 F1 season with. Step forward the Ferrari F1-75.
Well first it looks magnificent, and as it turned out, it runs as good as it looks. Ask Max Verstappen…
Now it was emotional watching the podium in Bahrain on Sunday. Feel-good stories couldn't get any better, after years of disappointment, and several false dawns, could it be that this season will be the breakthrough? Ferrari have come out firing on all cylinders before, only to come up short later through the season.
Fernando Alonso lead a Ferrari 1-2 on his debut in Red in the 2010 Bahrain Grand Prix season opener, backed by Felipe Massa, but look how that season panned out. Then you have the 2017 and 2018 seasons with Sebastian Vettel. In all those examples, the team started out cracking but then faded away or imploded.
The F1-75 seems to be a thoroughbred, and prances like one for sure, but is the whole team ready to take on a season of contention, like Red Bull and Mercedes won't be on their backs for long. It seems so, as Ferrari was oozing with quiet confidence during the pre-season, and the season opener backed that impression up.
The driver pairing is one of the best on the grid and should deliver the goods, but the team should back them with development, faultless trackside operations, impeccable race management and strategies, if Ferrari dreams to take on the might of Mercedes – yes they are still mighty – and the well oiled racing machine that Red Bull is.
Ferrari needs all hands on deck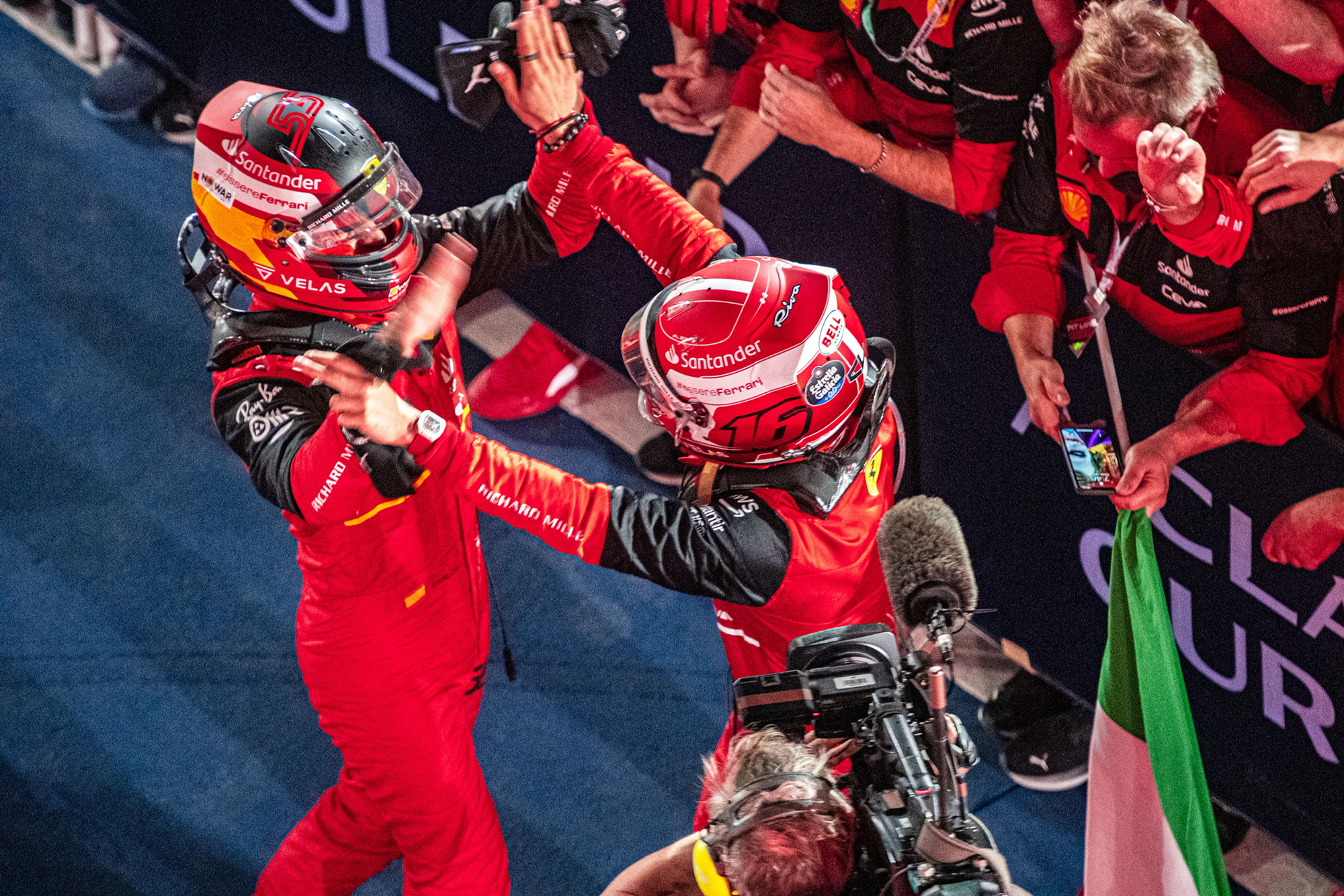 Mattia Binotto delivered on his promise with the F1-75, but I still feel that he needs support from the top AWOL management at Ferrari, aka John Elkann and Benedetto Vigna. All hands on deck gents!!
Otherwise, I worry that we might end up with another false Red Dawn this year, and this time it would be really brutal for the team, the Tifosi, and F1 if I dare say.
Sunday in Bahrain was a great day for Ferrari on all measures, but I do urge caution. Lewis Hamilton and Mercedes, as well as Max Verstappen and Red Bull will come out all guns blazing, and the Scuderia must be ready to sustain their offensive.
They cannot afford to lose their development path, nor mess up race strategies, and their drivers should be managed firmly while shown the love and support they need. Otherwise, the majestic F1-75's potential would go to waste.
But for now, I am happy, especially that I am not a McLaren fan like Paul Velasco… I will get in trouble for this… But I do not care, now I am simply happy with this pleasant revenge to put him in his place. Forza Ferrari!
Editor's hat is back on… Over and out…
This moment 🤩#essereFerrari 🔴 #BahrainGPpic.twitter.com/5ylEaWxT9r

— Scuderia Ferrari (@ScuderiaFerrari) March 20, 2022