The Formula 1 world reacted in pleasant shock when Haas F1 Team recalled Kevin Magnussen to the team, meaning the Danish ace gets another crack at the top flight when it was thought that chapter of his career was closed
However, the Nikita Mazepin saga left Gene Haas' team with an empty seat which they promptly filled, and with it, a signal of intent in that they opted not to sign highly-rated F1 wannabe Oscar Pisatri or Ferrari backed Antonio Giovinazzi – but go for a known quantity.
It's not about money at Haas, so it seems because Giovinazzi would have been a good choice for an engine barter of sorts, any other driver was expected to bring what Uralkali/Mazepin brought to the table in terms of finance, a figure said to be north of $10-million per season.
Nevertheless, opting for Magnussen is a very smart move for Haas that takes a pretty dire situation they had coming, namely Mazepin again teammate with Mick Schumacher, a partnership that did both young drivers no favours.
With K-Mag in the sister car, Schumacher can avoid the silly argy-bargy matches he had with Mazepin, learn from a driver with great experience and at the same time, there will now be a proper barometer to judge how good Michael's son really is.
For Magnussen, who seems to have been around forever, it is worth remembering he is only 29-years-old, yet considered a veteran since he made his F1 debut for McLaren in 2014, scoring a podium on in his first Grand Prix in 2014 at Albert Park, Australia.
But the McLaren marriage turned sour, Kevin was a spectator in 2015 before Renault came calling for the 2016 season. That too was brief. A year later he inked a deal with Haas where he remained until the end of 2020, the American team going from feisty midfielders early on during K-Mags tenure but sunk to its lowest ebb thereafter, prompting apparent disinterest from owner in Gene Haas. But times have changed.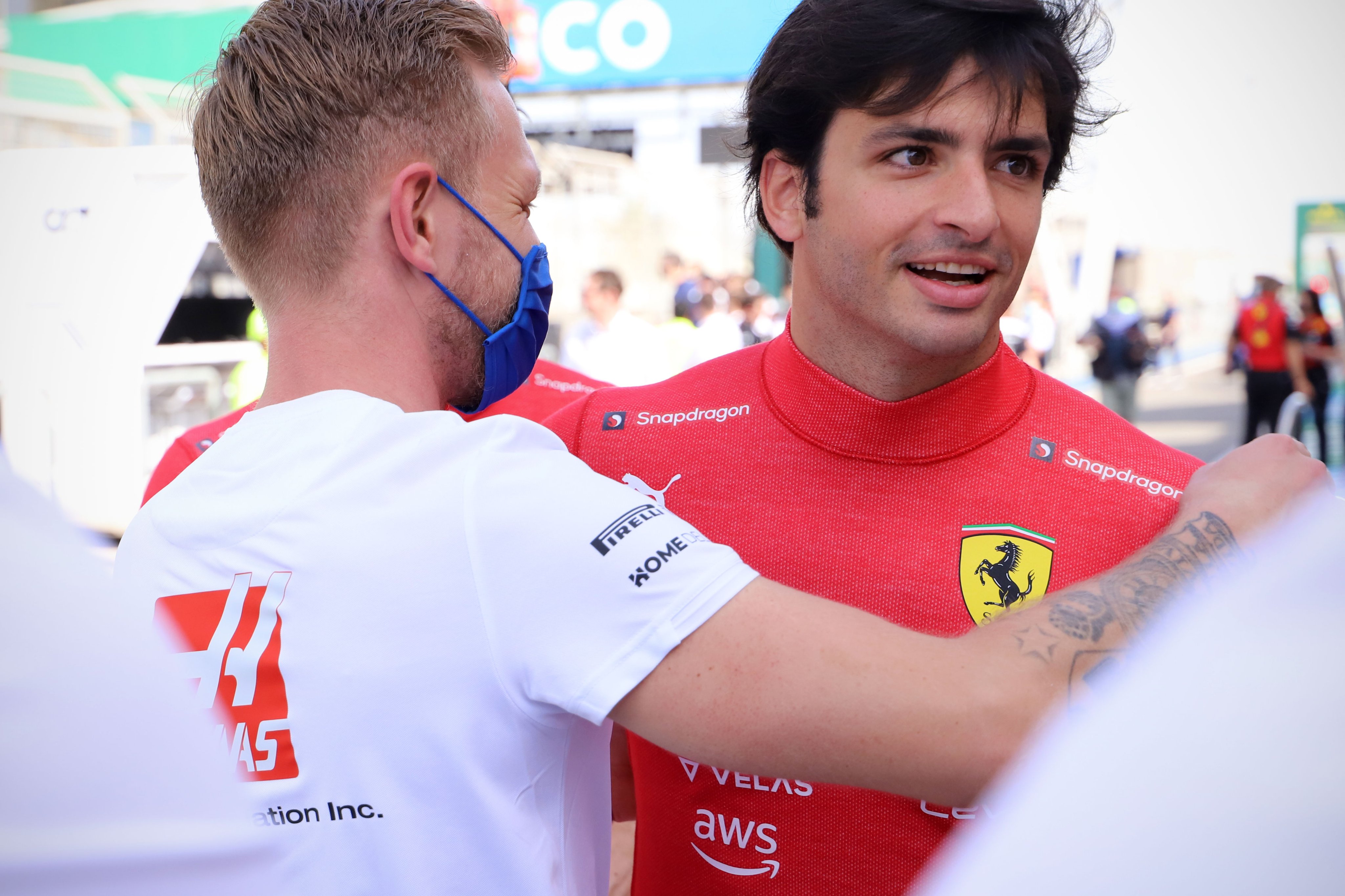 Magnussen: I was just really enjoying myself a lot. I had accepted F1 was a closed chapter
For 2021, K-Mag wanted to win races again, and with Mazepin's money he and Romain Grosjean were sent packing, upon which Magnussen struck deals with Peugeot and Chip Gannasi to contest WEC and IMSA this year… until last weekend when it all kicked off for him with a phone call from Haas team boss Guenther Steiner.
Kevin told the story to reporters on the eve of his first test in the Haas, marking his second comeback to F1 after a year off in both instances: "I was in a happy place. I'd had a daughter, did a season in IMSA which I enjoyed a lot, did Le Mans with my dad.
"I was just really enjoying myself a lot. I had accepted F1 was a closed chapter but then I saw Mazepin was out of Haas. I didn't think I had a chance to go in there, because I don't bring a lot other than my driving skills to a team. So I thought it was still not going to be a possibility.
"But Gunther called me and I felt really excited when he called me, of course. I had some thoughts about, what if we are going to run at the back again, is that going to be fun or not? But with the regulation change, I just think there is going to be some opportunity that things will be a little better.
"I thought it was too good to let down and I also thought about I am still only 29. There is not a lot of reason to not take this opportunity, especially given how I felt when Gunther called me, I was so happy."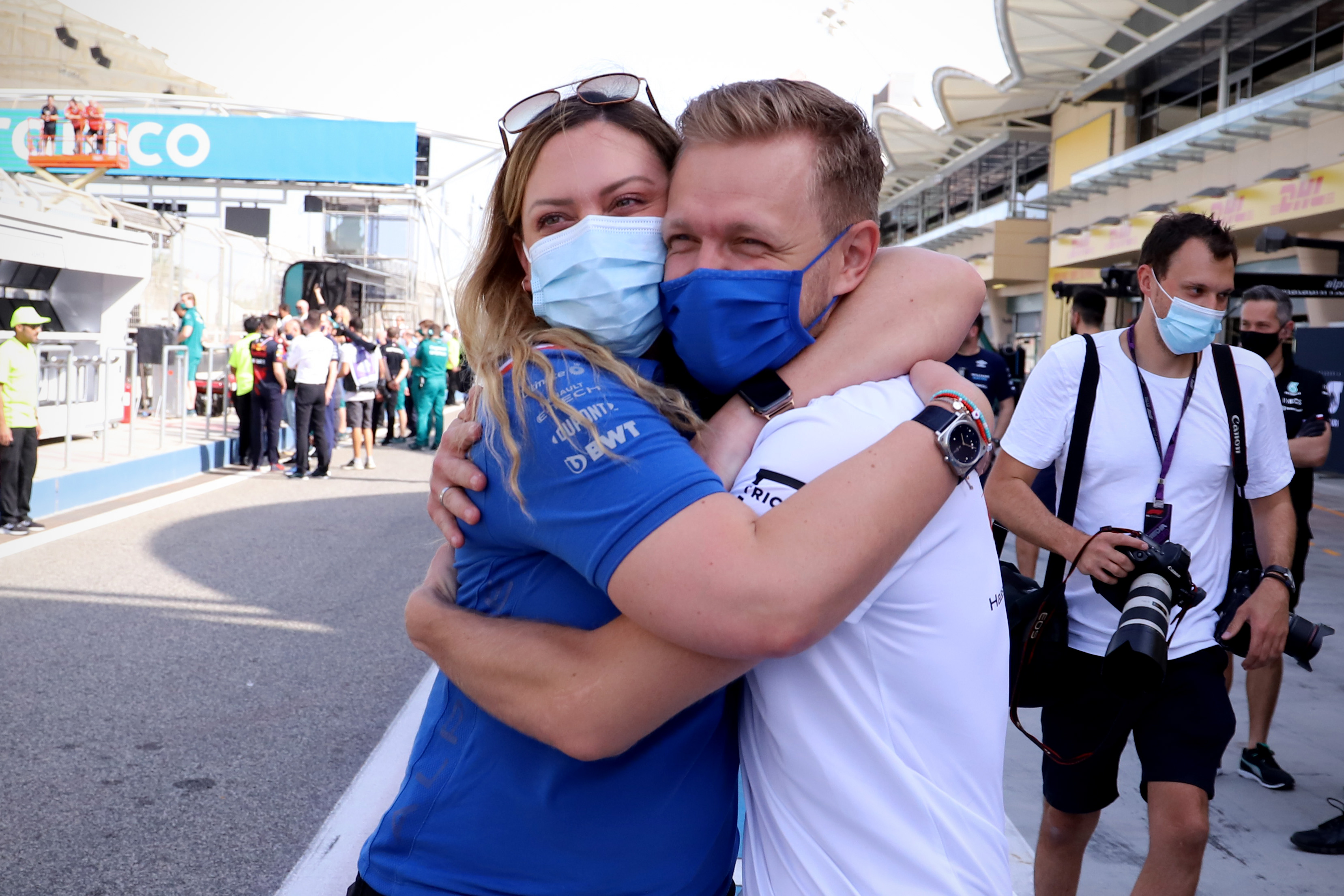 I said yes immediately and then afterwards I thought about it
Kevin continued: "These obstacles became quite clear – I have a contract with these teams and all the thoughts about do I need this?
"But I felt the first initial feeling I had when Gunther called was so telling," said Magnussen of the revelation that winning in any other racing series is great but simply does not compare to just being on the F1 grid.
Gene Haas told The Associated Press he wanted an experienced driver to replace Mazepin, so the call went to Magnussen, who drove for Haas from 2017 through 2020.
Magnussen was scheduled to run Sebring next week with Chip Ganassi Racing and is supposed to be part of Peugeot's entry in the World Endurance Championship when the manufacturer finally begins competition. Magnussen also planned to return to the 24 Hours of Le Mans as a teammate to his father, Jan, for a second consecutive year.
Magnussen said he'd become bored in his final years of F1 driving for a team not capable of winning races – Haas before it tanked was respectable but mid-pack – and he had no desire to return to cars incapable of racing for wins.
His tune changed dramatically Thursday, when reserve driver Pietro Fittipaldi tested in the afternoon. Haas F1 missed the morning session because of a freight delay in its equipment; rival teams denied Haas' request for Sunday track time, and Haas is trying to get extended evening sessions Thursday and Friday.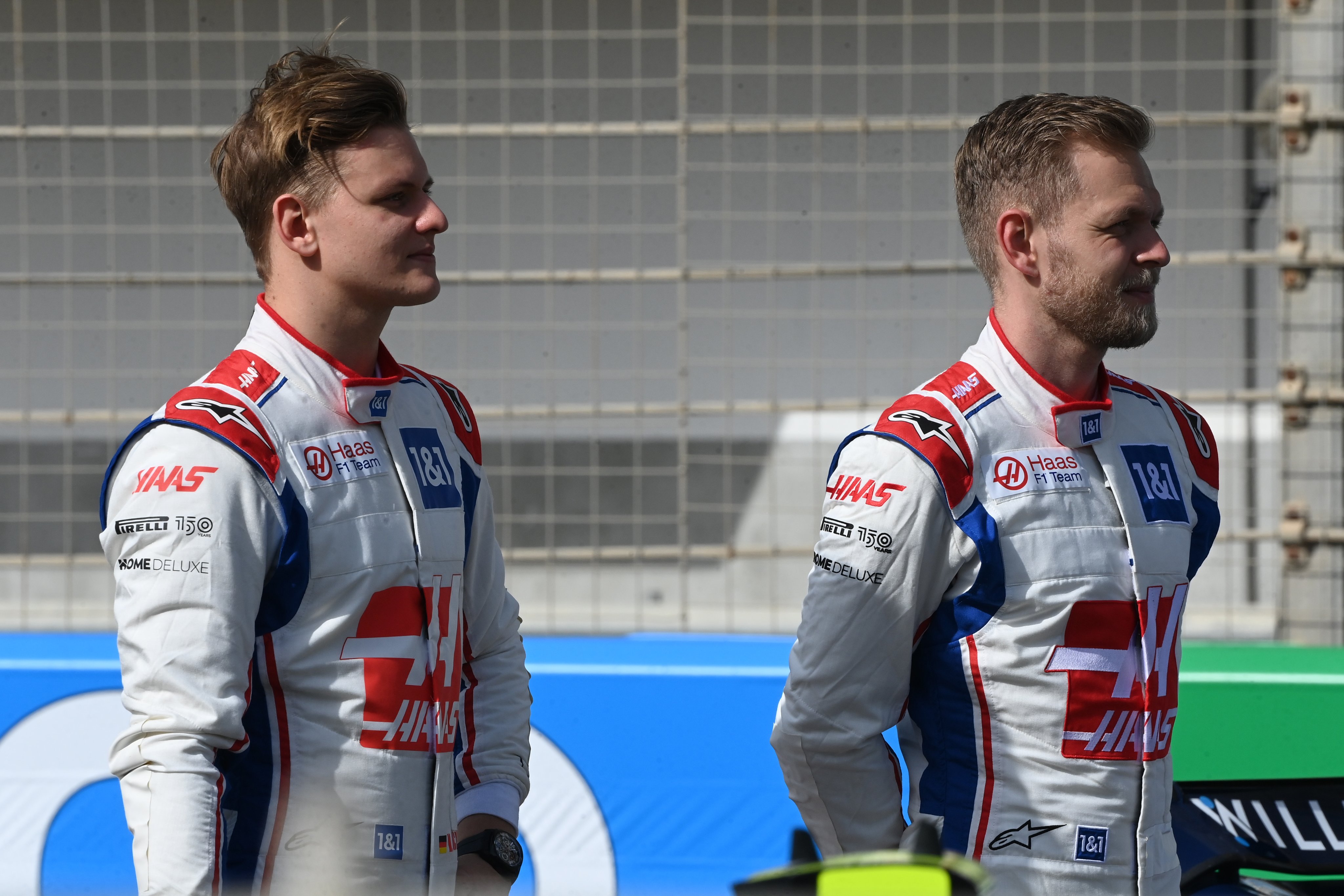 I lost motivation at the end of 2020 running pretty much at the back of the F1 grid
And that was two years of misery explained Magnussen: "I felt like I was getting better and better as a driver and the results weren't really coming. Even though it's F1, it does get too frustrating if you're running at the back and you're not making progress.
"For this year there is a new set of regulations, a completely new set of cars on the grid for every team and hopefully it can be a bit of a fresh start and some surprises can come."
Magnussen said there's been no discussion of Haas using him as a mentor to teammate Schumacher, the son of seven-time champion Michael Schumacher. The 22-year-old German is a potential superstar in need of a veteran teammate, now he has nowhere to hide.
"I know I am here to go score points and do good races and help the team develop this car and help the team forward. That's what I am here to do and part of that is relationships with your teammates. I haven't been asked to play any sort of mentoring role at all," K-Mag revealed.
Of late, Magnussen had a particularly close relationship with his Ganassi sportscar teammate Renger van der Zande and their families spent much time together away from the track, with the Dutchman congratulating Magnussen's return to F1 as "we lost our favourite babysitter."
But he said relationships aren't the same in F1: "F1 is different to other forms of motorsports, sports cars especially, where you really are as a team with your teammates.
"F1 you are racing against each other. I think it is important to understand that you can benefit from each other but also important to accept that at the end of the day you also are racing for the same points," concluded Magnussen.
The Danish ace will resume his F1 career with a 120th start at the 2022 F1 season-opening Bahrain Grand Prix on 20 March. (Additional Reporting Associated Press)
"I was obviously very surprised but equally very excited to receive the call from Haas F1 Team."#HaasF1 pic.twitter.com/0zhem6xy29

— Haas F1 Team (@HaasF1Team) March 9, 2022