Three days of 2022 preseason Formula 1 testing ended on Friday at Circuit de Barcelona-Catalunya, this is what the drivers have to say of their new cars.
Of course, F1's year-delayed next-gen rules are a reality this season which means adapting to the new formula, for some drivers for the first time in their careers which provided for interesting feedback.
Here are thoughts from all the drivers barring the Alpine, Haas and Alfa Romeo boys who said nothing they felt worth reporting.
Aston Martin: Sebastian Vettel & Lance Stroll
Sebastian Vettel in his second season with Aston Martin will be looking for signs that the project is going the in the right direction, as Lance Stroll would be hoping that the team's AMR22 would help him reach the highs of Turkey 2020.
The team racked up a total of 296 laps over the three testing days, equivalent to 1383 km of running, with the car proving to be reliable with the exception of Vettel's breakdown on Friday, that curtailed his teammate afternoon running.
Sebastian Vettel: "It has been a useful few days and we have learned a lot about the AMR22, although we, like all the other teams, still have a lot more to learn considering that we are all dealing with a brand-new generation of Formula One cars.
"Even so, my first impression of the AMR22 has been relatively positive, so I am really looking forward to working with the team to take further forward steps in Bahrain.
"It was a shame to end the day with an issue, but we have completed many laps, so we can be happy with our work this week," Vettel concluded.
Lance Stroll: "It was a shame not to complete any laps this afternoon but it has been great to be back behind the wheel of a Formula One car.
"We have already learned a lot about the AMR22, which is important because the cars are so different this year. It is a whole new philosophy to understand so we are working through how these cars like to be set up and driven.
"We are on a big learning curve now, like all the teams, and the goal is to continue to make progress in Bahrain in the next test, and we will still be doing so in the early races too," the Canadian added.
That's a wrap for #F1Testing in Barcelona! 🏁

Tap below to catch up on everything trackside from the past three days.

— Aston Martin Aramco Cognizant F1 Team (@AstonMartinF1) February 25, 2022
Williams: Alex Albon & Nicholas Latifi
With George Russell Mercedes-bound, Williams welcomed Alex Albon to the team alongside Nicholas Latifi with the Thai driver in action for the team during the three days of F1 testing in Barcelona.
Nicholas Latifi: "Overall, I think it has been a productive pre-season session in Barcelona. We have had a few minor issues here and there but that is par for the course with a new car as it's a new learning for both the drivers and the team.
"It's an exciting time and I'm looking forward to going to Bahrain now and building on everything we've learned from this week."
"Friday's running was slightly more disrupted than the first two days with a number of red flags in the morning. However, none were caused by us and we still gained some good learning, especially as we got to experience the intermediate tyres in the afternoon which was valuable," added Latifi.
Alex Albon: "Overall, the team have had a very successful few days in Barcelona; the car has been reliable and so we've done well to build a very good foundation to work from.
"It's still early days and we can't read too much into lap times, but I think we should be very pleased with how these sessions have gone and I'm looking forward to getting back out in the car in Bahrain."
"The car's feeling pretty good" 💪

Hear full reaction from @alex_albon following our pre-season track session in Barcelona! 👉 https://t.co/2lkpSMIpal pic.twitter.com/6YDGttLHiI

— Williams Racing (@WilliamsRacing) February 26, 2022
AlphaTauri: Pierre Gasly & Yuki Tsunoda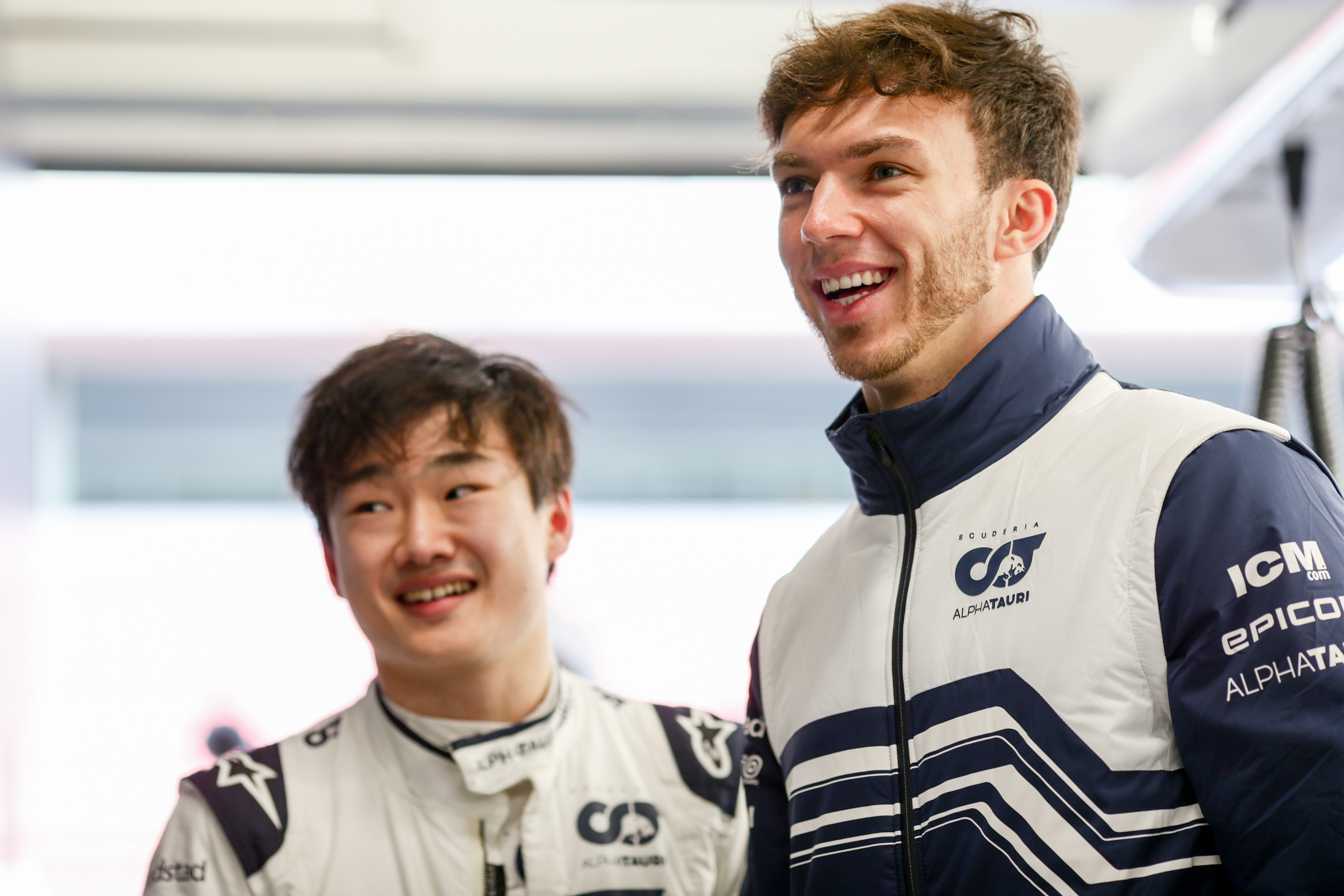 The tags of darkhorse and underdog sit well on AlphaTauri. Gasly constantly 'boxes above his weight' while Tsunoda has the speed that he will seek to harness for more consistent delivery in 2022.
However, the Frenchman can be wayward as he was on the final day, spinning and damaging the car to the point they had to pack up early. Nevertheless, the mileage was good despite the setback.
Pierre Gasly: "It's been a productive test and I think it's been very interesting for everyone to see how these new cars behave on track. "We've learnt a lot, every run, about our car and also driving wise I've been able to develop how to work with this new car and get the most out of it. I think it's been really good.
"Obviously, you can't really look at any sort of performance at the moment, so this test has really been about focusing on myself and trying to get good feedback so the team can understand what you need from the car as a driver, to find more performance.
"I must say, it feels quite different to drive these cars – it obviously is visually but also how it responds too, even the way you get into the corner and braking. I've been trying a variety of things and fine-tuning my driving to work with the car balance that we have, this is all part of the learning process.
"Unfortunately, I locked up my tyres during the morning running and damaged the car, but testing is about finding the limits and we've still been able to gather a lot of valuable data over the three days. This is of course only the first test, and we have a lot to analyse before the three more days of testing in Bahrain."
Yuki Tsunoda: "It's been a good three days of testing here in Barcelona, it's been really productive, and we've learnt a lot about the new car. I've been really excited to get back driving since Abu Dhabi, especially knowing that it's a whole new car, and I've really enjoyed my time getting to know the AT03.
"There's still a lot to do ahead of the next test in Bahrain, from my side I need to make some more adaptions to my driving style to suit this new car but overall, it's been a really positive test. It's a shame that I wasn't able to complete the afternoon session today but it's testing, and these things happen.
"We've still got three days in Bahrain before the first race, so we need to prepare as much as possible ahead of this so that we can start the season off well."
"there was a very good first feeling, which is important when you have a first date with your new car" 😂 @PierreGASLY's got a way with words! pic.twitter.com/MFxTPoaE23

— Scuderia AlphaTauri (@AlphaTauriF1) February 26, 2022
McLaren: Daniel Ricciardo & Lando Norris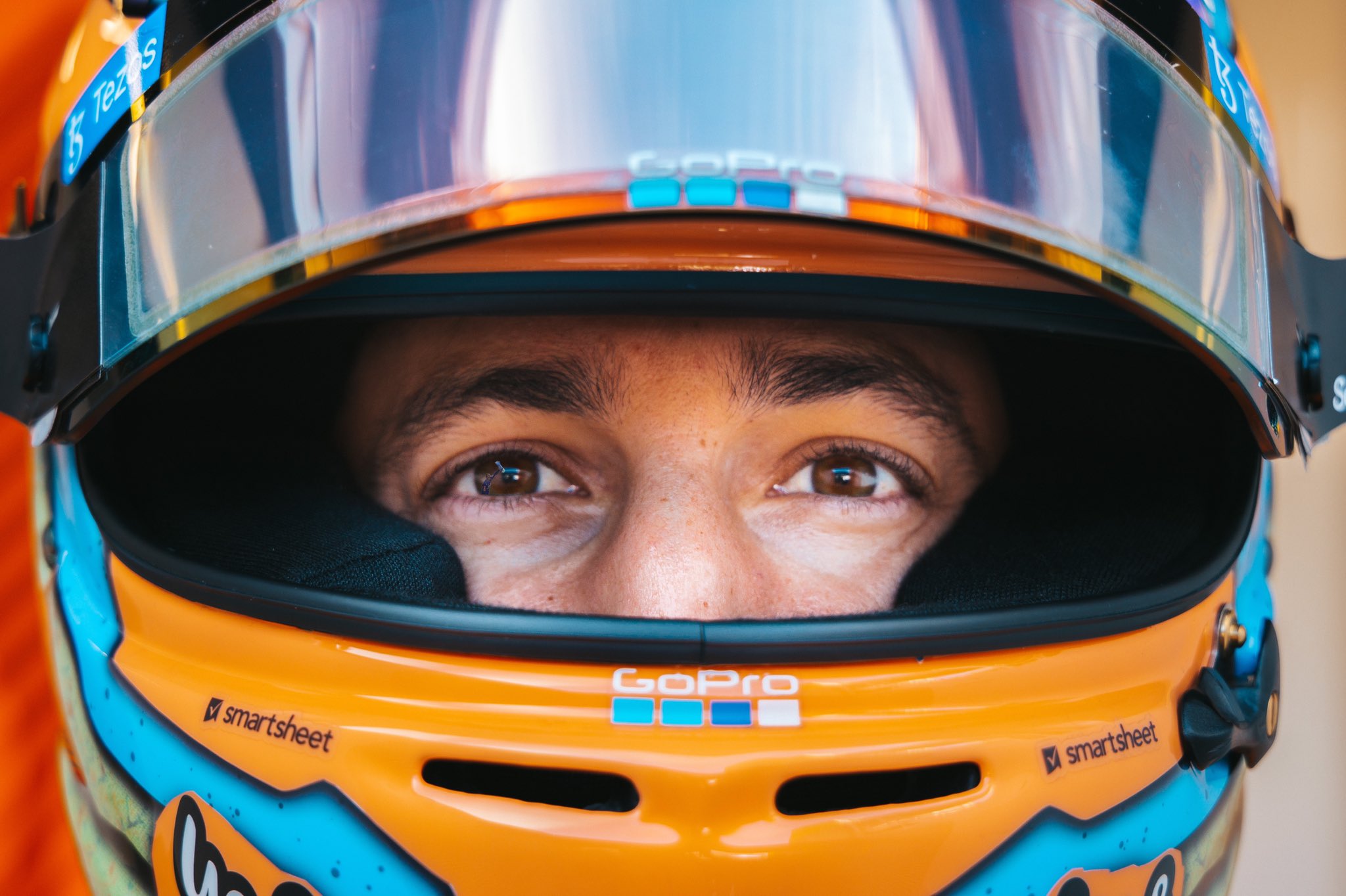 The Woking F1 outfit impressed during the three days in Spain with Norris and Ricciardo constantly at the sharp end of proceedings, fastest on the first couple of days and getting in good mileage has their drivers upbeat with what they have for 2022.
Lando Norris: "It's been a good week and start to the year. Many things have gone well. Of course, a couple of problems here and there but we've got through a lot of our test programmes, and we've understood the car more.
"As a driver, I've been able to get comfortable with the car nice and quickly. Our focus now moves onto learning and reviewing everything we put together and tested, to try to make progress going into Bahrain, and make sure we're ready for the first race of the season.
"A massive thanks to the team for getting the car ready. I don't think we've had as many problems as a lot of other teams. We've had a reliable car and a good car so far that has given me the confidence, so all the hard work is paying off at the minute. We need to keep it up and keep pushing."
Daniel Ricciardo: "It was good to get a little bit of wet running, there was quite a lot to learn from that. We then got into a different programme to yesterday where we racked up plenty of laps, which was really productive. Now it's about giving that information back to the team and trying to build on this positive start.
"I think we're in a good spot, but there's always something to work on and improve. So, we'll give the team some data to work with and some areas of work to do, I'll focus on what I can keep doing better.
"Overall, a pretty flawless three days for the team, a really awesome start to the season. Thanks to everyone back at MTC for putting the hard work in over the winter to put us in this position."
It's the first #INDYCAR race weekend of the season for @ArrowMcLarenSP! 🙌🇺🇸

Good luck to @PatricioOWard, @FRosenqvist and the whole AMSP team. Let's goooo! pic.twitter.com/V6xD49Caba

— McLaren (@McLarenF1) February 26, 2022
Red Bull: Max Verstappen & Sergio Perez
Red Bull had a decent test with their radical RB18, their main issue being the gearbox problem that hit Sergio Perez on the second day of the F1 test.
The team probably did not show their hand yet, but put in 358 laps of the course of the test before heading to Bahrain for the official pre-season test on March 10,11, and 12.
Max Verstappen: "Everything worked well in the running we got and the car felt good, but our morning was somewhat interrupted by a number of red flags across the session so we couldn't complete all of our planned programme.
"We just continued from what I did on day one and I think that was the most important objective for Barcelona. What is positive is that the car is running smoothly, I don't pay attention to the lap times just yet, I will look into that when we get into Q3 in Bahrain. I just focus on doing a lot of laps and nailing down every single aspect of the car.
"I have really enjoyed driving the RB18 this week, it has a nice stable balance and I think it looks cool as well so it's good to jump into. I think following does seem a little easier in these cars, of course we won't know if there is any real change until race one when everyone is on the same tyres and fuel, but my initial thoughts are that I do think it's a step forward," the Dutchman added.
Checo Perez: "I think we have a good baseline and good potential. It is obviously early days, but I am really hopeful we will make some good steps before Bahrain and keep progressing with all the information we are going to gather from Barcelona.
"It is important to keep learning from my driving and the way I am adapting to the car and my team and then what the best way will be to maximise that. I think this season the challenge will be about maximising the whole weekend under the new regulations," Perez concluded.
Let's play Spot The Difference 😲 #F1Testing 🔎 pic.twitter.com/zcjIEREtYt

— Oracle Red Bull Racing (@redbullracing) February 26, 2022
Mercedes: Lewis Hamilton & George Russell
Mercedes didn't have to most laps run in testing this year, but were nevertheless impressive with their running, but waited until the last day to show some speed, finishing first and second.
The drivers do not feel completely happy with the F1 package the team gave them up to now, but that might be a smokescreen, something Mercedes are expert at, so expect a fully fired up Mercedes team and drivers come Bahrain's season opener.
Lewis Hamilton: "It's been an interesting few days, it's not been the easiest or smoothest running – we have some obstacles to overcome. We'd always want more laps but I'm happy with today's running, I got almost 100 laps in today which for half a day's running, isn't too bad. The car is a lot different to drive than in previous years, as are the tyres, but we're working our way through our programme.
"The whole team have done an amazing job this week, the men and women back at the factory have worked so hard, we've got a lot of data to go through from these three days and we'll just put one foot in front of the other and put in the work. It was good to get a feel for the different tyre compounds but you never know where you are compared to the other teams on the first days of running."
George Russell: "The three days in Barcelona have been incredibly intriguing. I don't think the lap times are very representative at all, we were top of the timesheets today on the C5 compound which is incredibly strong around Barcelona, but I wouldn't read much into it.
"The Ferrari and McLaren look strong and I think we've got lots of improvements to make, we're not fully happy with the balance of the car and the other limitations we have currently. But it is only testing, we're here to learn and we have made some important experiments this week and have a good idea of the direction we need to go in," Russell explained.
Catch you later Barcelona 👍 pic.twitter.com/HhRLxM8NqS

— Mercedes-AMG PETRONAS F1 Team (@MercedesAMGF1) February 25, 2022
F1 action will resume next, at the official pre-season test planned for Bahrain between March 10 and 12, with the teams now busy analyzing the data they collected in Barcelona over the three days of running at the Spanish venue.