The non-race at Spa-Franocrchasmps had the Formula 1 world yearning for the title fight to resume and the 2021 Dutch Grand Prix was there to set things right only a week later.
Zandvoort's return to the Formula 1 calendar after a 35-year hiatus was highly anticipated, and especially by the legions of Max Verstappen fans in The Netherlands. The unique seaside circuit, with its banked corners and old-school layout proved to be a challenge for both cars and drivers.
Mistakes were heavily punished on such a circuit and the run-off areas didn't offer second chances for an erring driver.
The length of the circuit meant that, during qualifying, the drivers had to put in a decent lap from the first attempt due to the difficulty of finding a proper gap and the high risk of someone crashing and causing a red flag. Both situations materialized during Saturday's qualifying session and several drivers fell prey to that.
Being a venue with little overtaking opportunities, strategy and execution were vital for winning the race; something Red Bull and their star driver Max Verstappen proved highly capable of on a day when Mercedes and seven time champion Lewis Hamilton had no answer for the challenge posed by their title rivals.
Off we go to our usual five takeaways from the 2021 Dutch Grand Prix.
Max Verstappen: General of the Orange Army
This was probably the race Verstappen looked forward to the most this season. It is always special to race and win on home soil in front of your home crowd. Ask Hamilton about it and he will tell you a thing or two about how that feels!
The season has been dramatically building up to the race at Zandvoort, and with that came a huge pressure on Verstappen's shoulders to win his home race, but the Dutchman was never perturbed. He went along with his business with ease and serenity.
Barring any freak accidents, his performance and pace from the first practice session were clear indicators that Verstappen was the favorite to win the race. He soaked up all the energy from the fans and found an extra gear.
Despite his final Q3 lap issues (double shifting and DRS malfunction), the Red Bull ace secured pole by the slightest of margins (0.038) to next placed Hamilton. The margin would have been greater had he not encountered the aforementioned hiccups.
He had a great start on Sunday and kept the lead into turn 1 which was key to victory. Despite all Hamilton and Mercedes' attempts to overhaul them, Verstappen and his team were spot on with strategy, race execution, and pace.
On a day where Sergio Perez's efforts in supporting his teammate were missing yet again, Verstappen delivered an impeccable performance as he managed the pace and tyres perfectly, overtaking the Valtteri-Bottas-roadblock Mercedes threw in his way with ease, and always keeping Hamilton at arm's length.
The result was a fairytale weekend for Verstappen and his Orange Army of fans.
More banked corners? Yes Please!
One of the highlights of the weekend was watching the F1 cars going through the banked corners (specially T3 and T13/14) with anger. Such a glorious view!
But despite having these special corners, Zandvoort was lacking in terms of race action due to the difficulty of overtaking, not to mention the logistical challenge of clearing the track at speed from stricken cars.
But if the banked corners are to be placed within a proper track layout, dramatic overtaking opportunities might be abundant.
Abu Dhabi's Yas Marina Circuit is undergoing some layout changes and is expected to feature a slightly banked corner (replacing turns 11, 12, 13, and 14). That could give proper feedback on the effect of incorporating more banked corners in exiting or new circuits.
Liberty is all about improving the show! Well there's a suggestion…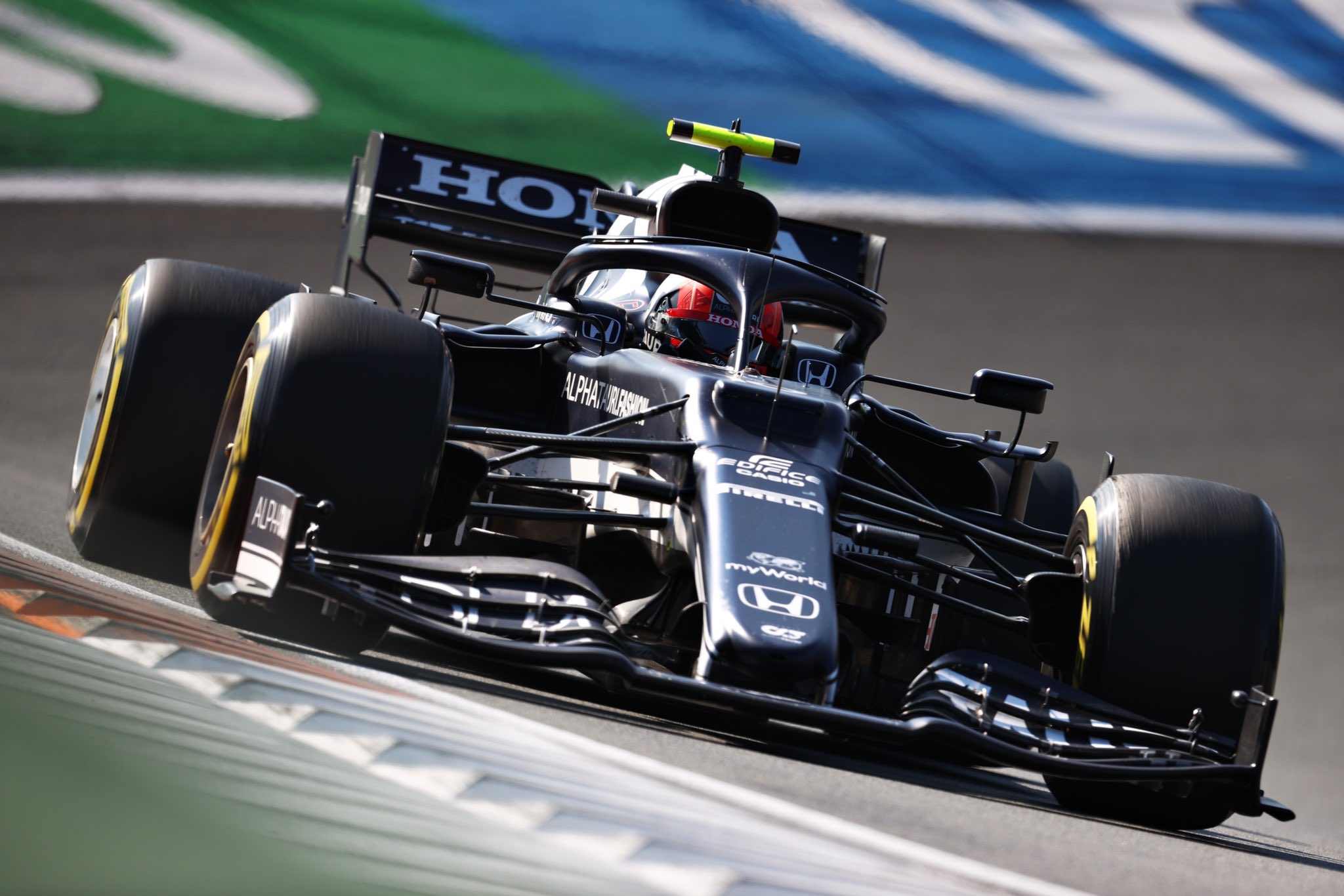 My Driver of the Day: Pierre Gasly
AlphaTauri's Pierre Gasly was at his understated best in Zandvoort, qualifying his AT02 a commendable 4th in contrast to his rookie teammate Yuki Tsunoda, who qualified only 15th.
On race day, the young Frenchman delivered a strong performance, building a gap to the chasing Ferrari of Charles Leclerc, making his team's strategy work and keeping his 4th position as a result. Great stuff from a driver who was on the verge of career destruction a couple of years ago!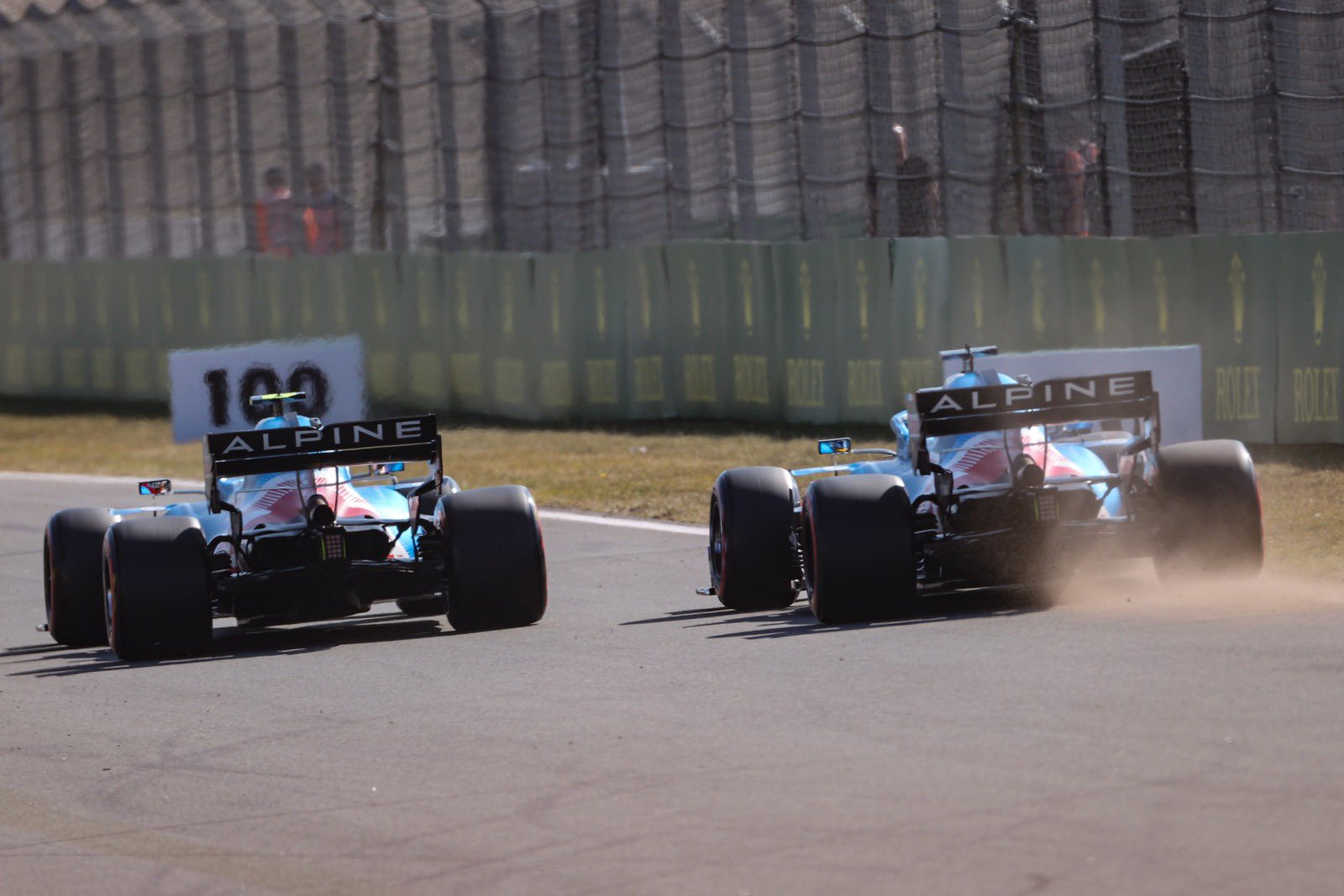 Esteban Ocon: Fernando is nice, but don't push it!
In what world did Esteban Ocon actually believe that Fernando Alonso would actually accept a team order and wave him by?!
I think he really believed that Alonso held Hamilton back like crazy in Hungary, just for Ocon to win the race!!
Well to the Spaniard's credit, the team's interest was on his mind at that instance, but the main reason for his admirable exploits in Hungary is that Nando is and always has been a hardcore racer, always up for a fight, specially when he is the underdog. He relishes and prevails in such situations.
In Zandvoort, Alonso rebuffed his team's shy approaches to allow his younger teammate by, and was able to back up his position by racing hard to 6th place pulling some nice overtaking moves on his way.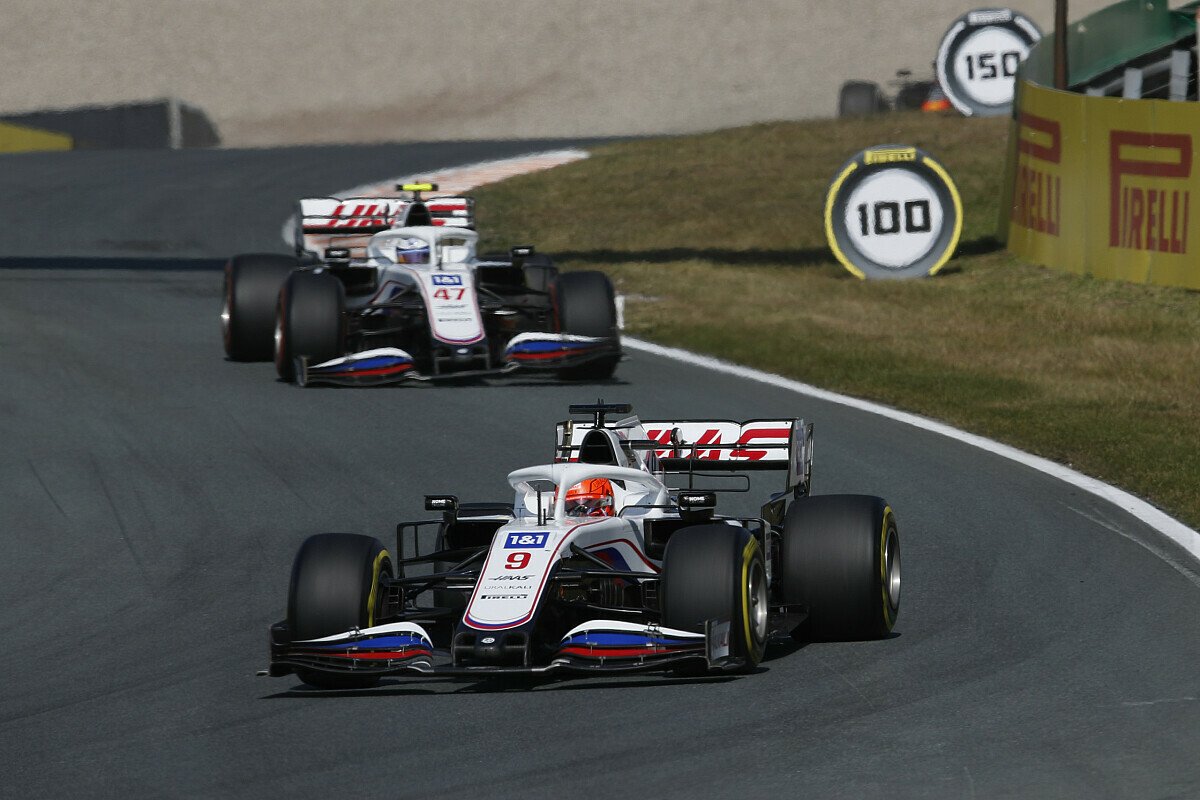 Haas: Going for an Emmy Award on the next Drive to Survive
This weekend featured the latest squabble between Haas rookies Nikita Mazepin and Mick Schumacher. It is difficult not to take sides in this, but Mazepin's misbehavior is becoming more apparent by now.
Let's not forget that Mazepin's entrance onto the F1 stage was in no way gracious. But as much as someone would try to give the guy the benefit of the doubt, there comes a point when some things have to be said.
After his 13 races in top flight, Mazepin has found himself in hot water on several well documented occasions.
His attempts to run his teammate off the track in Zandvoort, and Baku before that are not acceptable.
During qualifying in Holland, he had another run in with Schumacher, and even though he wasn't informed that his teammate was allowed to overtake, the manner in which he attempted to retake the track position was completely reckless and erratic.
Forget about ruining Sebastian Vettel's final run, but had the German veteran been unable to avoid contact, the consequences would have been worse.
The money Mazepin senior is putting into the team is giving his son this sense of entitlement, and it is understandable that team principal Guenther Steiner finds himself in a bit of a pickle. He's damned if he puts his foot down and damned if he doesn't.
So unless Steiner is working on getting more TV coverage on the next Drive to Survive via intra-team drama, he would be better off acting as a team principal should, setting the rules for his young chargers, and making sure they abide by them before someone gets hurt.