This past week Stateside was all about the Darlington 400 for tin-top brigade while the open-wheel aficionados begin the legendary Month of May with the Indianapolis 500 taking centre stage; meanwhile, on the sportscar front, Penske and Porsche will collaborate in WEC and IMSA.
This past weekend, Martin Truex Jr. dominated NASCAR's Goodyear 400 at Darlington, but his victory does more to help one driver than himself.
Truex and his #19 Joe Gibbs Racing Toyota led 248 of 293 laps on Sunday at the 1.3 mile Darlington oval in South Carolina, sweeping the stages on his way to Victory Lane.
Kyle Larson proved to be Truex's biggest rival, putting on a charge in the final stage and gaining time in the pit cycle. Larson closed the gap to Truex down to 0.170-second but despite some ballsy navigation of traffic, Truex edged out a 2.5-second gap at the flag.
This is making One Shining Moment. @KyleLarsonRacin | @TooToughToTame pic.twitter.com/DIJzud0vFp

— NASCAR (@NASCAR) May 10, 2021
"We just had a good balance," said Truex. "The car would do what I wanted it to do. I just had to manage those long runs. It was really loose that last run. I was nervous when the 5 (Larson) was catching us. We got mired in some traffic there, and that's always tough…"
Kyle Busch cut a tyre while leading early on, spinning at turn four to bring out the first caution of the race. Despite losing out on stage points in stage one, Busch fought back to a third-place finish 6-seconds behind Truex. Despite a strong comeback, the frustrated driver of the #18 wasn't best pleased with a rather innocent Tweet from the NASCAR account… As a wise man once said, "If you ain't first, you're last".
https://twitter.com/KyleBusch/status/1391602621312602116?ref_src=twsrc%5Etfw%7Ctwcamp%5Etweetembed%7Ctwterm%5E1391602621312602116%7Ctwgr%5E%7Ctwcon%5Es1_&ref_url=https%3A%2F%2Fbeyondtheflag.com%2F2021%2F05%2F10%2Fkyle-busch-slams-nascar-third-place-finish-darlington%2F
Truex visited victory lane for the third time this season; the only driver so far, after 12 races, to record multiple wins. Having secured his playoff spot after winning in Race 5 at Phoenix, sure, the extra playoff points for his stage wins and overall win will give him a hand at the end of the regular season, but the biggest winner from Sunday was Daytona 500 winner Michael McDowell.
Drivers like Truex who can record race wins with relative ease and are consistent top 10 finishers are a given to race for the title in the playoffs. With 16 drivers fighting for a spot in the playoffs over 26 rounds, drivers who have already notched up one win are hoping for more repeat winners – none less than McDowell.
McDowell scored a shock Daytona 500 win in February and has been riding off that headstart since. Sitting 15th in the standings, he is the lowest-ranked race winner. 10 drivers have already notched a win in 2021, and with Denny Hamlin, Chase Elliott and Kevin Harvick amongst the safe playoff bets still without a win, McDowell needs more repeat winners in the next 14 races for a safe shot in the playoffs.
We are well into the month of May now which means it's Indianapolis 500 time for IndyCar fans.
The Indianapolis GMR Grand Prix on the road=-course will take place on Saturday afternoon in a condensed two-day weekend. Patricio O'Ward and McLaren Arrow SP look to ride the wave of momentum gained at Texas after the Mexican recorded a first series win and is now sitting pretty in 2nd in the standings.
While we can't wait for racing to start at #IMS this month, the race to defeat #COVID19 has already begun.

Get your vaccine throughout the Month of May at the Racing Capital of the World.

Full Details: https://t.co/TS7Y8GRzql pic.twitter.com/QvrrBnrKHW

— Indianapolis Motor Speedway (@IMS) May 5, 2021
IndyCar's last visit to the Indianapolis Road Course was for October's Harvest GP doubleheader which Penske ran cars won on both times of asking – Josef Newgarden followed by Will Power from pole the next day. With five of the last nine IMS road races won from the front row, Friday's qualifying will prove that much more important.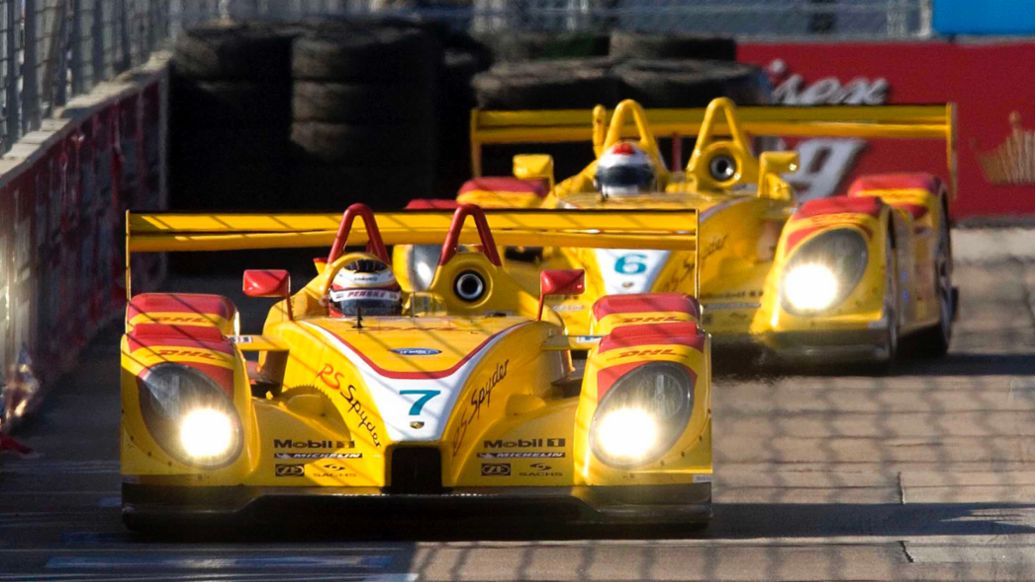 In IMSA news, we recently had the announcement from Penske and Porsche that the brands will join forces to field a LMDh prototype in IMSA and WEC from 2023 under the Porsche Penske Motorsport name. The two outfits have a storied pass together and look to rekindle that relationship with success in the modern era.
The championship races at Mid-Ohio this weekend, the shortest race of the championship yet at 2 Hours and 40 minutes in duration.
A change of pace and a change in characteristics from the opening Daytona 24 Hours and Sebring 12 Hours, expect to see increased intensity and urgency come to the fore. With half od 2020's sprints decided by less than a second, this will be one to watch.
Penske + Porsche = Reunited 🤝 #IMSA | #WEC | @PorscheRaces

📰: https://t.co/beP3Mk5y7C pic.twitter.com/CwCgnhs5OC

— Team Penske (@Team_Penske) May 5, 2021