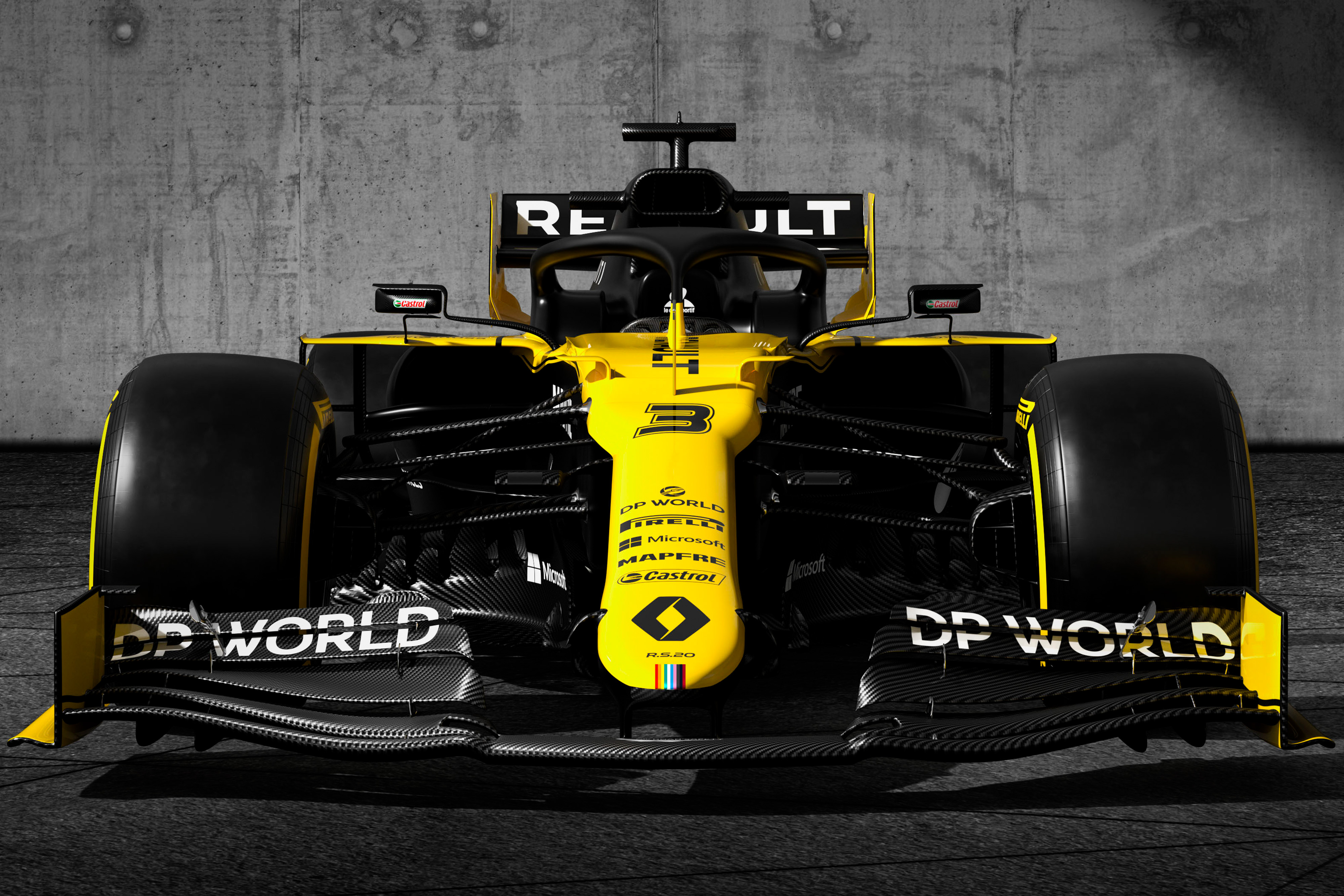 Renault have a great deal to live up to this year as their boss Cyril Abtibeoul has run out of excuses, next year Daniel Ricciardo departs after a mega-buck two-year stint and Esteban Ocon cannot wait to get his career back on track after an 18 month forced layoff.
The French team have underdelivered for the past decade, more often than not no match for their customer teams (Red Bull and more recently McLaren) and toil in the wrong end of the midfield where no works team should be.
Nevertheless, for the sake of the sport, one hopes they have found the magic button and that the black and yellow cars challenge for podiums because Ricciardo and Ocon are more than capable. This is what they had to say ahead of the s2020 F1 season opener in Austria this weekend:
Renault DP World F1 Team previews the first race weekend of the 2020 FIA Formula 1 World Championship, the Rolex Austrian Grand Prix.
Drivers Daniel Ricciardo and Esteban Ocon as well as Team Principal Cyril Abiteboul share their thoughts on the delayed season opener in Austria.
Cyril Abiteboul, Team Principal: "After the long, enforced break, the 2020 season can get underway. It has been a long journey since Australia: nine weeks shutdown at Enstone and seven weeks at Viry. While taking the necessary measures to protect itself, the Formula 1 community has mobilised to deploy its skills and resources around collective projects to respond to the challenges presented by the epidemic.
"In parallel, immense work has been done by the FIA, F1 and teams to provide effective responses so that racing can return in a secure environment. We now have to adapt to this new mode of operation but seeing the cars on track is a positive signal of progress on the health front."
Daniel Ricciardo: "I'm raring to go! It's been a long time since I've raced or even competed properly in anything. It's getting close now and I had a good taste for it with the test in Austria earlier this month. It's about getting back to business.
"We're all so excited to go racing again. We'll get on with it and give it our all as we know the season is going to be shorter than usual and very fast-paced. We want to get some points on the board, begin the season on the right foot and lay a solid foundation for us to build some good momentum."
Last week saw the team (virtually) get back together for an online season re-launch. This week? We're sharing the best bits with you!

Watch highlights with @danielricciardo @OconEsteban Cyril Abiteboul & hosted by @LeeMcKenzieTV 👉 https://t.co/EZ4gw0TA9t#RSspirit #AustrianGP pic.twitter.com/8mqZAf9YL5

— Renault F1 Team (@RenaultF1Team) June 29, 2020
Esteban Ocon: "It's been a year and half of waiting to be on the Formula 1 grid again, so I'm very excited for this first race. It feels fantastic to be starting the season. We have set our targets; we know what we want to achieve on track, and I know what I have to do behind the wheel.
"A lot of work has gone into preparing for this first race, I'm with a great team, driving a competitive car and I'm certainly hungry for it. I'm looking forward to it, and we'll be targeting coming away with points."
"Ready to restart in Australia… Austria!" We've done this at least 10 times already… Anyone else?

Watch our Season re-launch highlights with @danielricciardo, @OconEsteban, Cyril Abiteboul & hosted by @LeeMcKenzieTV 👉 https://t.co/EZ4gw0TA9t#RSspirit #AustrianGP pic.twitter.com/XSxRFPd5X0

— Renault F1 Team (@RenaultF1Team) June 29, 2020